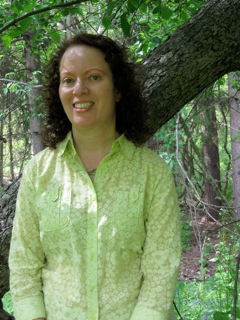 Today I am delighted to inerview a wonderful person and a diligent writer, Elaine Stock. Elaine offers great advice on how to handle the waiting game in our writing careers.
MARYANN:
Welcome, Elaine! It's a blessing to have you here today.
ELAINE:
Thanks for hosting me, MaryAnn. Thanks too for giving me, a pre-published writer, an opportunity for self-promotion.
MARYANN:
When did you recognize the call of God on your life to write?
ELAINE:
A very interesting question, and a timely reflection. I've always been blessed to be surrounded by story, whether from the verbal stories told by my Aunt Sandra, or the various genres of novels and the importance of reading shared with me by my mother, to this need to write . . . that I truly believe has been nudged by God alone, which is everything. Sure, teachers may have encouraged my writing through my school years, but I've always heard this gentle urging to write. Some years ago, as a young adult and a new Christian, I admit I started vying for the secular market, having joined RWA. I kept hearing that "romances were easy to write" and that anyone can "break into publication with romance." Ha. Not so! I have a true respect for those who write romances: they are not necessarily easy stories to write, probably because they reflect the complexities in any given relationship between lovers/spouses. It was only about five or so years ago that I decided to devote my stories centered around God's unconditional love for all of us and this commitment changed the direction of my plots and themes.
MARYANN:
What genre of writing do you consider your forté?
ELAINE:
I primarily read mainstream fiction and therefore, that's what I write. In my signature line I say "Writing contemporary relationship-driven fiction" because I–a closet psychologist–love to explore how people interact with each other. One can also say my writing hinges around the darker side of fiction, meaning the complex, sometimes "bad" side of life, but always how God's light shines bright. I realize that these last words have become cliché as of late, but it is what fascinates me. Maybe because of my own personal past's darkness, and how God saved me from cracking up years ago? Maybe because I enjoy showing hope among the darkest of circumstances? Also, though I don't write true romances or true suspense, my stories all have love and suspense elements in them because I believe you cannot reflect life without these components.
MARYANN:
Elaine, you are an aspiring writer who is seeking publication. What advice would you give to other writers in your position who have not yet been published but who are working hard toward that goal?
ELAINE:
I've always been amazed by people who have commented that I am one of the most patient people they've ever met because I've always seen myself as the one who changes from one grocery store line to another in an attempt to get through the check-out process faster but ends up waiting even longer. And this, as I roll my eyes. The past few years though, I've learned to roll my eyes not in sarcasm but in the direction of Heaven, pleading with God for mercy, for His Divine intervention, for His strength when mine has been whittled down to nothing.
2012 was an interesting year for me: I kept hearing God tell me that things are happening, though I need to wait a little longer. I can feel His amazing Hands on me, in my life. There is peace under my home's roof for the first time . . . not to say it's storybook perfect because nothing on earth is that way. Also, fragmented relationships have knitted together. I've made wonderful and strong connections through my blog with true soul-sisters and brothers, people who have blessed my life like never before. My mortgage was paid off this past year. And three childhood friends have come back into my life, making me feel that my past is not totally lost, that people who once cared about me still care about me and vice versa.
Why am I saying this? Because I believe that God's sense of timing is always right. I can feel Him lining things up in my life. I have my work under consideration with several publishers and agents and although I don't know for sure what will happen in 2013 I am trusting my Lord and Savior to do what He wants in my life. I pray that I am not a disappointment to Him. So, my advice to other writers who want so badly to become a published author but who aren't published yet: do what you can to hone your writing skills, make sincere connections, give of yourself to others, and most importantly–and on an everyday basis–pray to God, listen to what He says, and believe He always has your best interests in His heart.
MARYANN:
Would you describe your typical writing day if you have one?
ELAINE:
Like many, I have a day job. But, I have challenging hours, like beginning work at 5 AM, which means I start my day at 3 AM and try to be in bed between 7:30-8 PM. There's no way I'm getting up at 1-2 AM to get some extra writing time in, despite being a morning-person. Though I'm often home between 2-2:30, my work leaves me physically exhausted. With that in mind I write best without putting the pressure of a quota of pages per day, writing what I can or blogging (I am dedicated to my blog and my guests–the personal blessing I receive daily from my blog cannot be described in a few words here), or a minimum of social networking (minimum is stressed!). I do not indulge in self-defeating guilt. However, I have little social life because I do most of my writing on my days off. Yet, I know I can't keep on this bandwagon much longer without totally wearing out and am therefore currently making a change at my day job to gain a wee bit more time at home to write. If anyone would like to pray for me in this matter, I surely would appreciate it.

(MaryAnn's Note: By God's grace, Elaine has made this change at work.)
MARYANN:
Elaine, what do you consider the primary purpose of Christian fiction?
ELAINE:
I read primarily fiction, always have. I read to escape, to root for the other person in overcoming an obstacle, to see good triumph over bad. That's what I like to read in Christian fiction, but with the emphasis that through our Lord and Savior, Jesus Christ, God has the last word in our hearts and in this world.
MARYANN:
Your background in psychology and sociology makes you well-qualitifed to write about family dynamics. How do you incorporate your background into your fiction?
ELAINE:
Oh, thank you MaryAnn for being so impressed by my "background," but I don't credit so much a few years of college as the oomph behind my writing as my own life story–for better or worse–and how God has intervened in my life to pull me through it all. I also have a hyper imagination
Since I'm a 100% SOP writer, I push my characters into corners and they push me back, challenging me to see how they're going to get out of their murk.
MARYANN:
Do you have some parting advice to offer our readers?
ELAINE: With each passing day of your life, cling to God tighter and tighter even if you thought you had Him in a tight embrace just yesterday. It's a scary world out there and He's the only way we can continue taking one step at a time, whether it's baby steps into the world of writing or just breathing, trying to make sense out of this swirly world. There's not one guarantee in life except for God's love.
MARYANN;
Thank you very much, Elaine, for being with us today. It has been a great pleasure.
ELAINE:
Again, thank you for this opportunity. I hope it will be an encouragement to your viewers.
MARYANN:
You may reach Elaine at the following venues below: