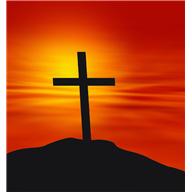 When my second daughter Gina was an infant, she was diagnosed with an incurable lymph gland disorder. Doctors gave her a dire prognosis, stating that she would likely not survive beyond her ninth birthday. Today my daughter is a beautiful, healthy 35-year-old who is serving God with all of her heart, soul, strength, and mind.
What proved the doctors wrong? My husband's and my belief in Luke 1:37: "For nothing is impossible with God." As we laid hands on our daughter and believed for her healing, we knew that she would be healed.  
A few days later, as I was watching a Christian television program, the host began to pray.  He had a word of knowledge that a baby with a lymph gland disorder was being healed at that very moment. Instantly, I felt a sensation like warm oil cover me from head to toe. I jumped up out of my chair shouting that that word of knowledge was for my Gina.
Immediately, all of my baby's negative symptoms disappeared. A return visit to her pediatrician confirmed that she had been miraculously healed.
There are times in our writing life when publication or getting an agent seem impossible.  Perhaps even writing seems impossible because of depression, sickness, or family problems.  But these are the very times to cling to God's Word and to resist Satan's efforts to rob us of our inheritance in Christ. Everything we will ever need Jesus earned for us on Calvary through His death and Resurrection. His last words were, "It is finished."  
If God called you to write for Him, He has equipped you and anointed you to write for Him. When your situation looks impossible, stop looking at your situation and start looking at the God of the Impossible. He will never fail you. Just believe in the God of the impossible.
_________________________________
Photo Source: Microsoft Clipart