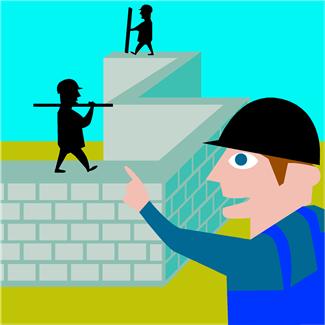 "Beginning is half done."  So goes an old saying that can be applied to writing a story. The beginning of your story is the place where you lay the foundation of your story. Just as in building a house, the stronger the foundation, the more solid will be the structure you build on it.  
When building a foundation for a house, there are certain elements that a builder must include to ensure a solid base. The same is true when writing a story. There are certain elements you must include in the beginning section of your story.  These elements include the following:
Introduction of the protagonist.
Introduction of the antagonist (usually occurs at the end of the beginning).
The set-up for the plot; i.e., everything that is to follow in the middle and ending of your story.
The establishment of the protagonist's stakes.
While completing the beginning of your story doesn't mean you won't have challenges up ahead, a solid beginning will give you a solid foundation on which to build the rest of your story.
_________________________
Photo Source: Microsoft Clipart