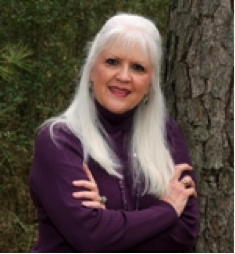 Today I have the privilege of interviewing author Gay Lewis.
MARYANN:
Welcome, Gay, to The Write Power. We are delighted to have you with us today.
GAY:
Thank you MaryAnn for having me as a guest. I love your title, The Write Power.
MARYANN:
Thank you, Gay. It's the Lord's doing. 🙂  He wanted a blog that would exalt Him as our only Source of writing power.  Gay, please tell us a little about yourself and your writing.
GAY:
I probably seem boring to people around me.  Like Ben Franklin, I go to bed early and rise early. The worst thirty minutes of my day is that two mile walk thing. The best part of my day is when I finish the dreaded event. Using writing deadlines is a good excuse to forget exercise, don't you think? 
I'm a pastor's wife in a bi-vocational church and live west of Houston in Fulshear, TX. When I was eight years old, I knew God wanted me in special service. As I child, I thought assisting the Lord meant years as a missionary in an exotic country. Ten years after my decision to make this sacrifice of home and country, I married a Baptist minister. My husband felt called to ministry, but not to missions. Except for our first year in Oklahoma, we've served in Texas.
For ages, my husband provided leadership as Senior Pastor in large churches, but by his choice, we now serve in a lovely, smaller one. Three languages are spoken in our pocket-sized congregation—English, Spanish, and Chinese. I teach adult Bible study during the first hour, lead music the second hour and direct Kid Jam Time when I'm finished. Sunday mornings exhaust me.  I come home on Sunday and relax with a good book. I've always been an avid reader, and my favorite genre is inspirational fiction.  Alas! Just not enough time to read all the wonderful books out there.
MARYANN:
When did you become aware that God had called you to write for Him? Was it a single moment in time or a gradual realization?
GAY:
When I accepted God's early call, I knew I wanted to include all methods of service: speaking, teaching, writing, and music—probably in that order.  Even at the age of six, I told Bible stories to the congregation. As a teenager, I wrote plays and produced them for the church. In later years, I produced two videos sold in the retail market. The Canadian Rockies is a movie featuring Banff and Lake Louise, and I included many Scripture references. A reviewer once asked me if I'd planned The Rockies for the secular or Christian market.  I replied, "Both." This video could be purchased in English or Japanese, NTSC or Pal. It traveled the world, and the response verified all types of people enjoyed it—the believer and the nonbeliever. Writing for the secular world and adding Christian principles is a way to reach the doubter.
MARYANN:
Yes, that's a very good point. What, in your opinion, is the purpose of Christian fiction?
GAY:
My purpose is to share my faith in an entertaining, humorous and uplifting way.  In my angel series, I show the need for forgiveness of sins and the way to salvation, but I don't do it in a preachy way.  Sarah, my little bumbling angel brings comedy with nuggets of spiritual wisdom. My goals are to disciple believers and reach unbelievers. As writers if we sermonize too much, people may skip those parts or close the book entirely.
MARYANN:
Do you have a typical writing day? If so, would you describe it?
GAY:
My day begins with me checking the weather for that dreaded work-out thing.  If the news predicts rain or extreme temperature, my day includes a trip to the gym. After news and coffee, I'm off to the computer. Once finished with email and social media, I open my work in progress and edit the previous day's work. Then it is time to put on the athletic shoes. While I'm out there pounding the streets or treadmill, I pray, listen to music and think about my next chapter. My mind jumps from one subject to another in a scatterbrained fashion.  Sarah and I have much in common. Some of her bungles came from my personal experiences—I act without adequate thought, and so does she. As soon as I return home from the exercise excursion, I spend the rest of the day writing. I stop when my husband comes home.
MARYANN:
If you could start over in your writing career, what would you do differently? What would you do the same?
GAY:
If I could start over, I'd start sooner with Sarah, my bumbling angel.  She has been well received and is an avenue to accomplish my goals. What would I do the same? I'd once more seek publishing with Prism Book Group. The owner, editors and authors in this company are supportive and we share the same aspirations.
MARYANN:
What, in your opinion, is the most important quality a Christian writer must cultivate?
GAY:
Faithfulness to our craft and to our Lord and His church.  I know some authors who devotedly serve in their church, and I know others who write on Sunday and miss Bible study and sermons.The parishioner finds inspiration and the church also receives a blessing from the attendant.
MARYANN:
What has been your most difficult challenge so far on your writing journey?
GAY: 
If stories don't progress well, or books don't get published fast enough, I battle disappointment. If sales aren't enormous, I combat the fear of failure. I remind myself that God is in control, and His timing is perfect.  Even though this kind of self-talk is true, I often find it difficult to accept.
MARYANN:
What has been your greatest blessing so far on your writing journey?
GAY:
To have products on the market that benefit the Lord. This includes the videos, periodicals and books. I'm amazed He allows me to serve Him, and I'm astonished at some of the comments that come my way.  My heart is blessed when someone finds hope and comfort through something I've written. To be a tool in God's hands is my greatest blessing.
MARYANN:
What single piece of advice would you give to aspiring writers?
GAY:
Never, never, never give up.  Didn't Winston Churchill inspire with those words?  I'd also suggest starting as soon as possible. Even if you can give only ten minutes a day toward your story, do it.
MARYANN:
Thank you, Gay, for visiting us today. I invite our readers to check out Gay's website at www.GayNLewis.com and her blog at http://www.gaynlewis.blogspot.com. You may also wish to check out Gay's publisher at http:www.prismbookgroup.com.