If you're like me, you've experienced the awful feeling of being sucked in by the tsunami of social media. We authors are expected to have a presence on at least the most visible of social media venues, not to mention on some of the less popular ones as well. But what happens when you start experiencing burn-out? What can you do to take care of yourself without harming your writing career?
Here are a few tips I offer you, first as an author of fiction and second as a writing coach: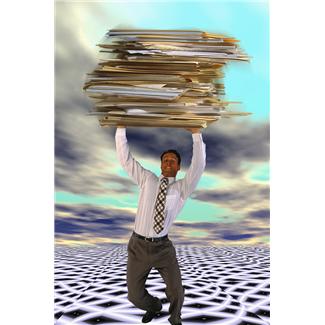 1) Know your limits. No one knows you better than you. When you feel overwhelmed, stop and take stock of what you are doing and why you are doing it. 
2) Choose only those social media venues that align with your personal and professional needs and preferences. It is far better to have no presence on Facebook than to have a grudging one. Readers will sense your reluctance and will not connect well with you. On the other hand, if Twitter or Pinterest work better for you, then stick to those venues and enjoy them to the fullest. 
3) Be willing and unafraid to take a Sabbatical from social media. We all need a break every now and then. Make it your goal to take periodic breaks. After such breaks, you will return to your writing business refreshed and energized.
_________________________
Photo Source: Microsoft Clipart