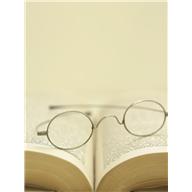 I am writing this blog post from the beautiful shores of Lake Champlain where my family and I are vacationing this week.  From the chair where I am sitting, I can hear the gentle lapping of the water against the shore and the sounds of singing birds.  Sunshine streams in through the window on the wings of gentle summer breezes.  My soul is at peace and at rest.     
Rest is important to the writer's life. Too often, we get so caught up with meeting deadlines, marketing and promotion, and a host of other activities required of the writing life that we forget to rest.  Yet, if God thought rest important enough to create a day of rest, how can we neglect this critically important aspect of our writing life?
If you think you are too busy not to rest, then you are too busy.  This week, take time to rest. And make it a life-long writing habit.
_____________________________
Photo Source: Microsoft Clipart