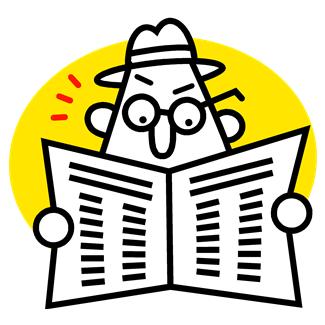 Bottom-line, most of us write because we love it.  Most of us also write in the hope of earning income from our writing.  There is nothing wrong with this because Scripture tells us that "the worker is worthy of his wages (I Timothy 5:18).  Another big reason most of us write is to make a difference.
One great way to make a difference while earning an income is to write a column. Columns have a lot going for them:
They are short and pithy.
They promote you as an expert in the topic of your column.
They open doors for speaking engagements in your community and beyond.
They reach a large circulation of readers.
They keep you writing on a consistent basis.
They can be syndicated, thereby multiplying your influence and your income.
To get started in writing a column, I suggest your doing the following:
Contact your local newspaper and request an opportunity to write a column.
Send the editor five or six sample columns. Offer these samples free of charge with the condition that if the columns garner wide reader interest, the editor will then pay you.
Send your sample columns to several newspapers in your region, your state, or throughout the country. Just be sure that you do not send your columns to papers owned by the same company in the same area.
Years ago I wrote a 500-word weekly column for my local newspaper. I was paid $50 per column, not bad as far as payment for columns goes. The column was eventually syndicated to newspapers throughout my state. 
Remember this: You are an expert in something. Write a column about your area of expertise. Soon you will not only be earning income from your column-writing, but you will be will be making a difference as well.
______________________________
Photo Source: Microsoft Clipart