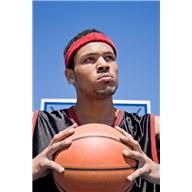 Lack of confidence in oneself is a major cause of failure in life. If we believe that we are incapable of achieving success in our writing, then, most likely, we will not succeed. Believing in oneself is essential to success.
But self-confidence must have a firmer foundation than the self. Self-confidence must be based on our knowledge of who we are in Christ. Any ability we have to write is a gift from God. But we must develop that ability through study and practice.
The next time you find yourself doubting your ability to succeed, look to Jesus. Scripture tells us in Acts 17:28 that it is only in Him that we live and move and have our being. It is only in Him that we can write and that we can succeed in our writing.
________________________________
Photo Source: Microsoft Clipart