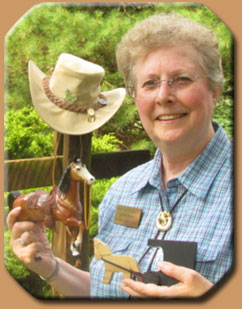 Today I am delighted to introduce you to our special guest, Marsha Hubler. Marsha and I go back a long time, to the days of starting out in our writing careers. Marsha writes fiction for young people.
MARYANN:
Hi, Marsha. Welcome to The Write Power. I am delighted to have you with us.
MARSHA:
It's great to visit with those of kindred minds and spirits.
MARYANN:
Indeed, it is! Marsha, please tell us a little about yourself and your writing.
MARSHA:
I've been in the field of education for over 40 years. (Oops, I guess that ages me pretty well. Don't tell anyone that. It's a secret.) I have a master's degree in education, and I live in central PA with my hubby and two dogs that we adopted from shelters. I am a homeschool evaluator for the past twenty years. I also started writing about 25 years ago, first having short stories and articles published in magazines. I now have 16 books and 11 short stories in print or as e-books, and have three more contracts for books and short stories.
MARYANN:
You waited patiently and for a long time before your fiction was published. Please tell us what you learned during that waiting period.
MARSHA:
It's all in the Lord's timing. The secular world calls it "luck" when a contract comes their way. We Christians say, "It's all in the Lord's timing." If we write for his glory and to the best of our ability, he will have us published when he sees fit. Until then, we need to stay faithful and write for him.
MARYANN:
Would you describe your typical writing day if you have one?
MARSHA:

5:30-6:00 Rise
6:15-7:00 Check email and other social media sites
7:00-8:00 Morning devotions
8:00 – 9:00 Exercise (M,W,F)
9:00 – 10:00 Breakfast, feed and walk dogs, do other small chores
10:00-2:00 Write, check email, watch noon news and weather
2:00- later hours: write if I have a deadline until my brain is fried; cook supper, household chores, watch Perry Mason, Matlock, and I Love Lucy reruns (There's not much else worth watching these days).
MARYANN:
What do you like best about writing for young people?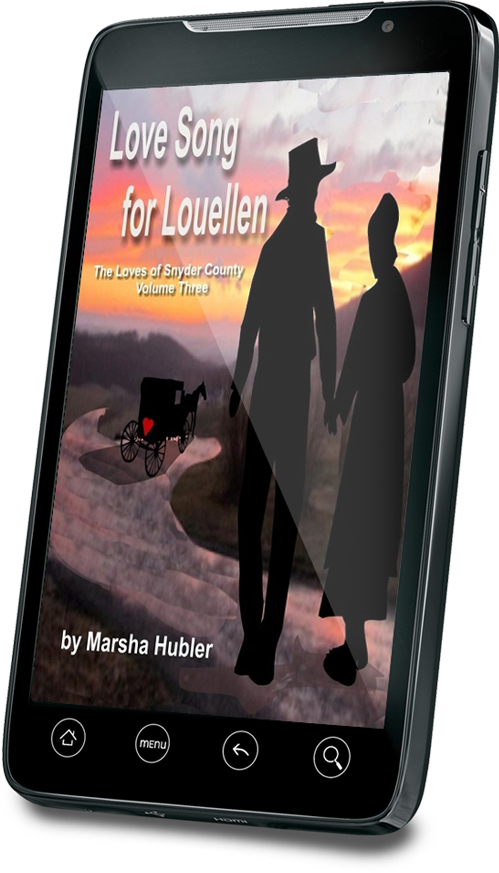 MARSHA:
I think the most important information we could ever share with young people is their need for Jesus Christ in their lives. I incorporate the gospel or a challenge to the reader to live for Christ into every one of my books. I consider it a mission field.
MARYANN:
When did you discover your call to write, and how did you discover it?
MARSHA:
In the early 90's, while my hubby and I fostered 12 children, mostly bratty teenagers, I felt the Lord leading me to write some articles about them, about my father's salvation at the age of 70, and about some topics of interest to the Christian ladies readership. That started the ball rolling.
MARYANN:
Do you have a favorite among the books you've written? If so, why is it your favorite?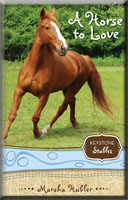 MARSHA:
I would have to say it would be A HORSE TO LOVE, volume one in the Keystone Stables Series. Thanks to Barbara Scott, editor at Zonderkidz at the time back in 2001, she contracted with me. Her expertise helped me get that series launched, which led to seven more books in that series.
MARYANN:
What is your favorite aspect of the writing process and why?
MARSHA:
I thoroughly enjoy the creative process, which God has graciously granted to us. I love to sit and "think up" new characters and plots.
MARYANN:
What piece of advice would you give to aspiring fiction writers?
MARSHA:
Learn your craft. There's so much to know about good fiction writing. Attend writers conferences and join a local critique group. They have made me the writer I am.
MARYANN:
What piece of advice would you give to seasoned fiction authors?
MARSHA:
Keep learning your craft. We can always write better than our last book, and if we're doing it for the Lord, it should be the best writing we can offer.
MARYANN:
Marsha, it has been a pleasure to have you with us. Thank you for taking time out of your busy schedule to be with us.
MARSHA:
And thank you for having me. God bless your ministry.
MARYANN:
Thank you, Marsha. And yours, too. I encourage all of our readers to visit Marsha's website at http://www.marshahubler.com.