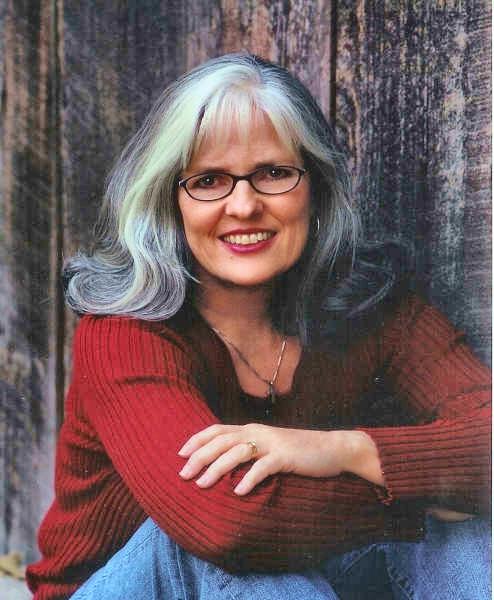 Today I have the honor of interviewing author Davalynn Spencer.
MARYANN:
Welcome, Davalynn, to The Write Power. It is a pleasure to have you here.
DAVALYNN:
Thank you, MaryAnn. I appreciate the opportunity to visit with your readers.
MARYANN:
Davalynn, please tell us a little about yourself and how you got started writing.
DAVALYNN:
I have this need to craft with words what I see, feel, and hear. Words may be my favorite thing—aside from crispy bacon—but they've always tagged along, needling me to get them down on paper. My first attempt at sharing what I wrote was in Mr. Lublin's sixth-grade class in Porterville, Calif. I wrote a horrid little story and he used it as a play during a science field trip. Let's just say science fiction is not my genre. 
I journaled for years. Spreading all those words across all those pages fed that incredible hunger to find the right words. After I married my handsome cowboy, I started writing inspirational pieces for the Fellowship of Christian Cowboys, and I continue to do so. But I also started contributing to national secular magazines like Prorodeo Sports News, Western Horseman, and later, American Cowboy. That led to several years as a journalist for a Colorado daily newspaper where I covered the crime beat and edited the religion page.
MARYANN:
What do you consider your greatest achievement as a writer and why?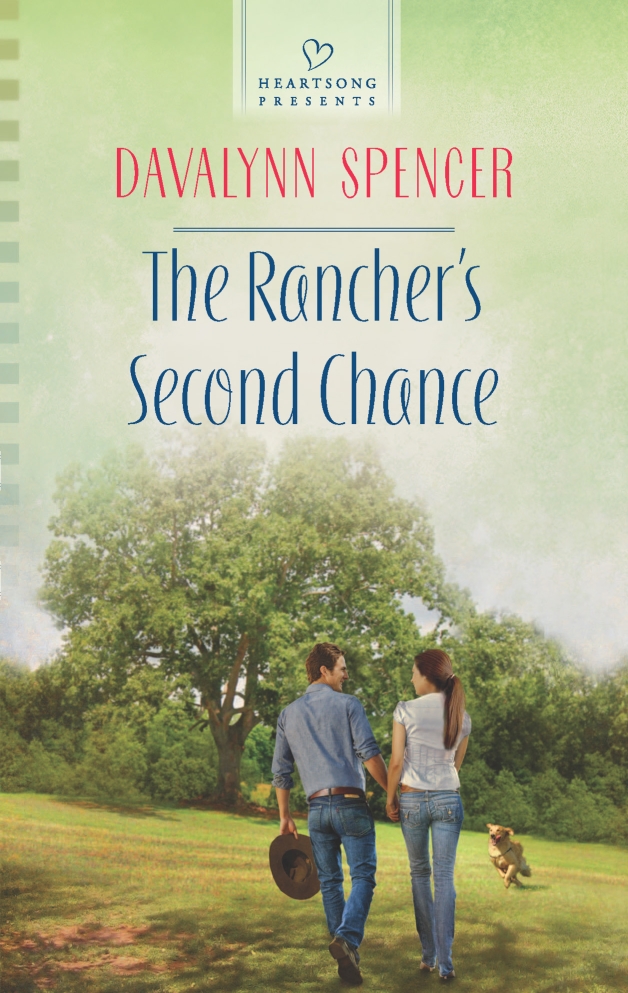 DAVALYNN:
My greatest achievement could be creating what Randy Ingermanson respectfully refers to as PEE – a powerful emotional experience. I gave my first completed fiction manuscript to a woman who was willing to read it critically, and when we met to review her comments, she cried. She had related to the heroine so deeply, wanted so badly what the heroine yearned for, that she wept as she read a particular passage and prayed for herself the same plea as the character. When I saw this reaction, I realized that it was my motivation for good story telling. A changed life. Can there be anything better? Even though that manuscript has not yet found a home, five others have.
MARYANN:
Perhaps that woman was its first home, at least. (SMILE!). When did you discern that God wanted you to write for Him?
DAVALYNN:
The discovery of His gift has been ongoing, refreshed over time, encouraged and nourished. There have been seasons of dormancy, but the desire never died. Words are the currency God has given me to use.
MARYANN:
How would you define Christian fiction?  In other words, what makes a story Christian?
DAVALYNN:
Christian fiction offers entertainment and escape on a platter of faith and fresh hope. The sustaining force behind it is akin to why Jesus told parables to reach people's hungry hearts. His listeners related better to His stories of truth than to the legalistic teachings of the religious leaders. It has something to do with a "just-like-me" response in the reader/listener.
MARYANN:
Yes, fiction touches the heart while non-fiction touches the head. Christian fiction exalts Jesus Christ and transforms lives. What is your typical writing day like?
DAVALYNN:
I have two typicals. First typical involves meeting with Jesus before 6 a.m., walking our Queensland heeler at the Riverwalk (my favorite place), fixing breakfast for my still-handsome but retired cowboy and retreating to my office from where I won't emerge until noon. Lunch is followed by more writing until 5 or 6 p.m. Second typical day involves Jesus, cowboy breakfast, a bit of online check-in, then off to the community college where I teach English composition. Later in the afternoon I put in more face-to-face computer time writing.
MARYANN:
What single piece of advice would you give aspiring fiction writers?
DAVALYNN: 
1. Don't stop improving your craft.
2. Don't stop writing.
I know, that's two.
MARYANN:
LOL! 🙂  We'll take two. 🙂  What single piece of advice would you give seasoned fiction writers?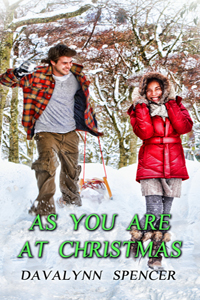 DAVALYNN:
Never stop sharing your gift. Honestly, I feel funny giving advice to "seasoned" fiction writers because I am seasoned in nonfiction with only a couple of years as a published novelist.
MARYANN:
What is the single most important lesson you have learned as a writer?
DAVALYNN:
If I write it, it had better be true. With my moorings in journalism, I learned early and often that accuracy was king. Legalities were involved. The same applies to fiction which is built upon and woven throughout with facts. For example, in a western romance set in the early 1800s, the hero better not saunter into the room wearing his "cowboy" Stetson. John B. Stetson didn't make hats until 1865. Readers will know.
MARYANN:
Excellent lesson. What are you currently working on?
DAVALYNN:
I'm working on the third in a three-book historical romance series set in Cañon City, Colorado, set to release from Heartsong Presents in 2014. The Cañon City area abounds with rich history and I enjoy creating fictional characters who find faith and fresh hope against the background of intriguing events.
MARYANN:
What are your writing plans for the future?
DAVALYNN:
More of the same. I truly love to write and have no problem applying my SITS approach: Seat In The Seat. 
MARYANN:
Davalynn, it has been a pleasure to have you with us. Thank you! 
DAVALYNN:
Thank you for the opportunity to look back at my journey and put some thought into what brought me to this place.
MARYANN:
Amen. It's always good to remember what the Lord has done in our lives. I encourage you to visit Davalynn's website at www.davalynnspencer.com. Find her on Facebook at www.facebook.com/AuthorDavalynnSpencer.