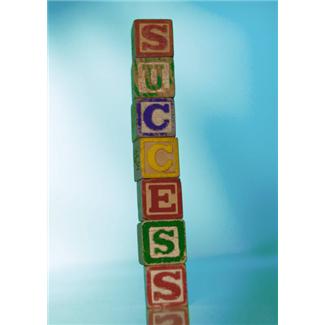 When it comes to your writing career, what are you expecting? Have you seriously thought about this question?  For example, are you expecting to succeed, or are you expecting to fail?
Expectations are subtle and often lie beneath the level of consciousness. We may think we are expecting success when the truth is that, subconsciously, we are expecting to fail or we may be sabotaging our success.
So how can we know for sure?  Here are a few questions to ask yourself:
1) Do I procrastinate? Procrastination is a sure way to sabotage your success. Procrastination is one of Satan's most subtle tools to get us off the track of our destiny. We may think we have forever, but one day we will wake up and realize that we have little, if any, time left to accomplish God's purpose for our writing. Don't procrastinate!
2) Do I make excuses for not having written or reached my writing goal for the day? While emergencies do arise, most of the time we don't reach our writing goals simply because we found something more pressing to do.  Excuses will rob you of writing success. Don't make excuses!
3) Am I afraid of what people think? Especially people close to me? For example, does it bother me when family or friends ask why I don't have a "real" job?  Don't let others dictate your dream.
4) Do I think enough of myself to make a commitment to myself? Women writers seem to be more guilty than men of breaking commitments to themselves. While we are experts at nurturing others, we often fail to nurture ourselves. Don't break writing commitments to yourself!
5) Do I let fear steal my faith? It takes a lot of faith to be a writer. The nature of the profession invites doubt on many levels. What do I do with that doubt? Do I resist it and stand on God's promises to me? Don't let doubt steal your faith!
Expectation is another word for faith. Expect good things to happen to you in your writing career. You may have to wait a while–sometimes a long while. But if you work on the applying the tips above, and if you never quit, you will reach the writing success for which God created you.
____________________________
Photo Source: Microsoft Clipart