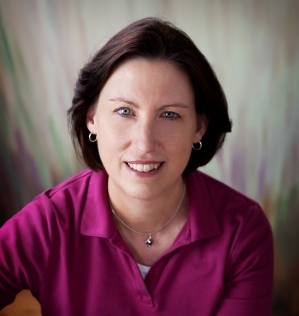 MARYANN:
Hi, Jennifer! Welcome to The Write Power. It's great to have you with us today.
JENNIFER:
Thank you so much for having me! I'm honored to be here.
MARYANN:
Jennifer, please tell us a little about yourself and your writing.
JENNIFER:
I've lived all over the United States for both work and study, plus I spent three wonderful years in Canada (Montreal and Ottawa). My husband and I are now happily settled in Raleigh, North Carolina. Although the wandering bug hasn't left me, I've decided I prefer to travel with a suitcase rather than a moving van! I have a "day" job too, editing educational materials for school systems. As for writing, my first interest was in screenwriting. I studied this in college, and have written several screenplays. Then a few years ago I discovered that the tools for writing screenplays can be applied to novel writing as well. At the same time I discovered Romance Writers of America, a fantastic organization that really taught me what I needed to know to write and sell a novel. My first novel, An Heiress at Heart, was the first inspirational romance in Grand Central Publishing's Forever line and was a finalist in the Romance Writers of America RITA award.
MARYANN:
When did you discern that our Lord had called you to write fiction for Him?
JENNIFER:
It probably began when I was in my teens. I heard a very dynamic teaching on a record from the Book of Acts. At one point the teacher said, "These accounts are so fantastic, I don't know why someone doesn't put them on television!" I remember thinking, "Yes! I would love to do that!" Even though I have yet to write any Biblical fiction, I still enjoy showing in my stories the remarkable ways God can work in people's lives.
MARYANN:
What do you believe is the primary role of Christian fiction? Of the Christian fiction writer?
JENNIFER:
I believe the primary role is to entertain. Readers want to be drawn in by a good story and characters they can relate to. The inspirational aspect should be so intrinsic to the story that it's hard to separate the two. That's my goal. I want my stories to be uplifting but not shy away from the realities of life. We know life can be tough at times. I think that should be realistically reflected in Christian fiction, as well as the even greater truth that God can bring victory in every situation. In that sense Christian fiction can be uplifting and inspiring as well as entertaining.
MARYANN:
What does your writing day look like?  I know you have a day job. How do you balance that with writing?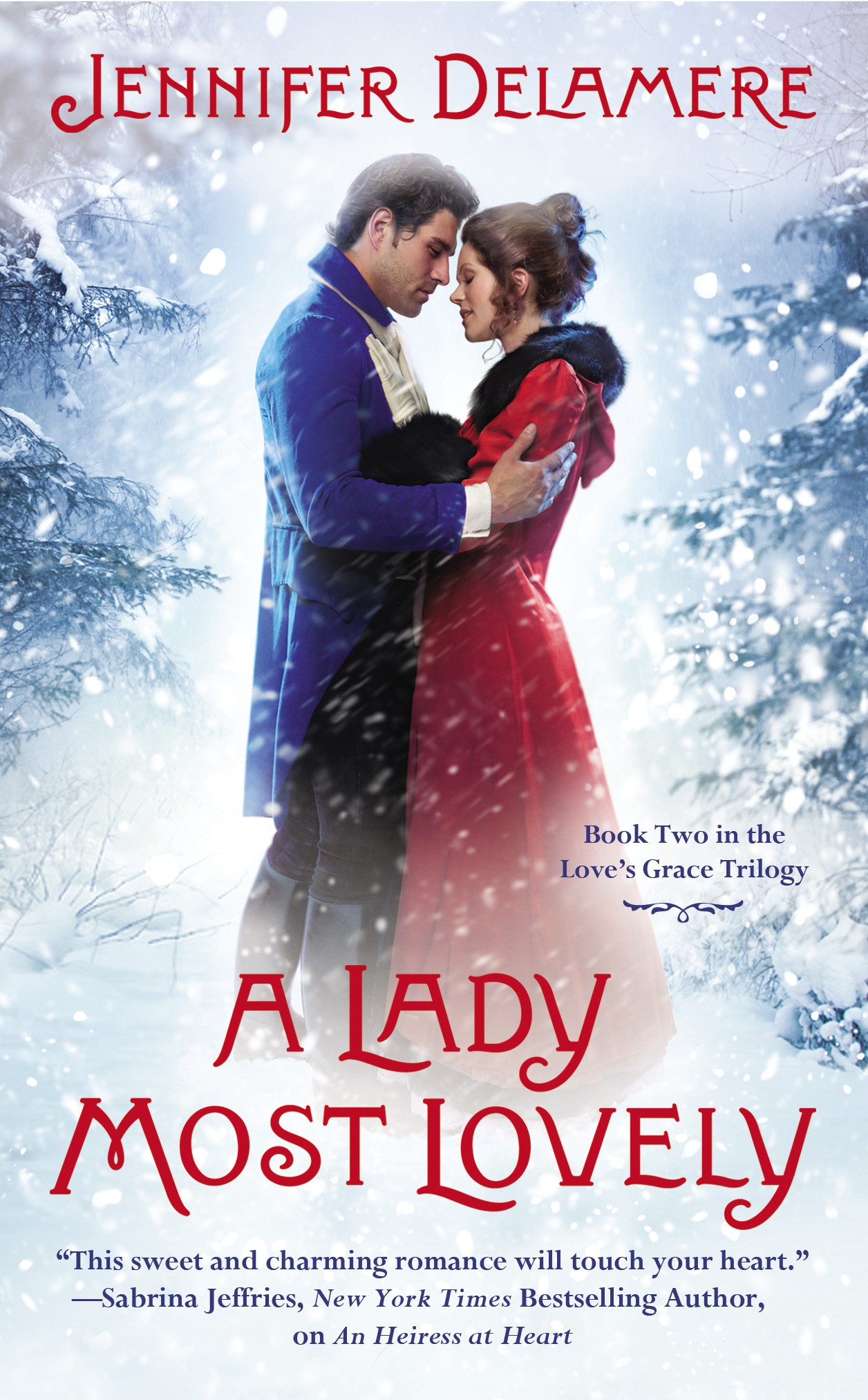 JENNIFER:
It is definitely a challenge to balance the two! I leave for work early and get home around 5 p.m., so most of my writing is done in the late afternoon and early evening. I would personally prefer to write in the morning when I'm fresh, but because of my schedule I had to train myself to write later in the day. I have several strategies for finding that "second wind": I'll walk on my treadmill for twenty minutes or so, or go to a coffee shop for a few hours, or even take a short nap and then begin writing. Each day is a bit different in that regard. I write two or three evenings a week and plan my weekends carefully so that I have Saturday mornings and Sunday afternoons for writing.
MARYANN:
Are you a plotter, a pantster, or a combination of both?   What technique works best for you?
JENNIFER:
I'm primarily a plotter. This comes from my background in screenwriting. Before I begin writing, I need to have a good idea of where I'm going. But the plotting only gives me the "big picture." When it comes to how the actual scenes will play out, I'm a bit of a pantster. One drawback to this method is that at times I'll need to get from point A to point B but not know for sure how to get there. I might have to rewrite a scene several times in order to get it right. However, a wonderful benefit to this method is that sometimes my characters will do or say something "out of the blue" that floors me—which I always find very exciting! At those times I do my best to adjust the plot accordingly. For example, the character of Lucinda Cardington was supposed to have only a "walk-on" part in my first book, An Heiress at Heart. But she came alive for me in such an interesting way that she ended up becoming my heroine for book three (A Bride for the Season).
MARYANN:
What authors have influenced you the most?
JENNIFER:
When I was in high school I discovered the romantic suspense novels of Mary Stewart. Many were set in France, Greece, or Great Britain, and she wrote such evocative descriptions of the locations that I knew I just had to go to those places someday. (Still working on getting to Greece.) Her books were intelligent and absorbing and kept me turning the pages. I also love many novelists from the nineteenth century, such as Charles Dickens. I read quite a bit of nonfiction too, primarily books about history. This has probably been the greatest influence on my decision to write historical fiction.
MARYANN:
You write about Victorian England. Why did you choose this time period?
JENNIFER:
The Victorian era stretched over decades, from 1837 to 1901. My books are set in the 1850s, when Victoria was still fairly young and her husband, Prince Albert, was still alive. This "mid-Victorian" period, as it's known, was a time of exciting changes and lots of optimism. Their energy and inventiveness were incredible, and the future seemed full of enormous promise. Many things we take for granted today were brand new to them—the railways and photography, for example. Imagine if you were an adult and had never traveled faster than horseback. Now you can step on a train that will take you barreling through the countryside at 50 miles per hour. What would that feel like? I was able to explore that a bit in my second book, A Lady Most Lovely. In A Bride for the Season, which will come out later this year, the hero and heroine are brought together by their fascination with the new science of photography. It has been fun to incorporate these things into my books.
MARYANN:
I was delighted to learn that you are a Francophile. (My PhD is in French.)  Has your love of the French language and Canada influenced your writing? If so, how?
JENNIFER:
A fellow Francophile! Merveilleux! As a matter of fact, I love watching French films, and one of them provided me with the germ of an idea for An Heiress at Heart. In my book, the heroine impersonates a missing heiress whom she resembles. I got the inspiration for this from the French movie The Return of Martin Guerre, which was based on a real incident in medieval France. The two stories are completely different, of course. But I was intrigued by this concept of what happens to a person when they take on someone else's life, step into someone else's shoes. How are they affected on the inside, and how do they affect the lives of those they touch? What does it cost them to live this lie, and yet can some good come from it? Those were questions I loved delving into for the book.
MARYANN:
What single piece of advice would you give to a beginning novelist?
JENNIFER:
Don't follow trends just for the sake of writing something you think will sell. Write the story you want to read. See it as allowing God to work within you "to will and to do of his good pleasure," as it says in Philippians. When you love what you are writing, it will show, and you will be much more successful in the long run.
MARYANN:
What single piece of advice would you give to a seasoned novelist?
JENNIFER:
Since I still feel like a "newbie" myself, it seems almost presumptuous to give advice to more seasoned novelists. As a reader, I know one thing that disappoints me is when I read a book by a multi-published author that does not have the same energy and care as in his or her earlier work. In theatrical terms, it's called "phoning in" a performance. My goal is to never stop learning or working to improve my craft. I work hard to make each book better in some way and to ensure that my enthusiasm for writing will be evident.
MARYANN:
Is there anything else you would like to add?
JENNIFER:
Whenever I contemplate decisions I need to make in my writing career, whether in the writing or the business side of things, I often think of Proverbs 16:9: "A man's heart devises his way, but the Lord directs his steps." Do your best, trust God, and don't be surprised if He provides the answers just a little bit differently than you might have imagined!
MARYANN:
Jennifer, thank you so very much for being with us today. You have been a blessing.
JENNIFER:
It has been a thrill to be here. Thank you for these awesome questions, which have helped "dust off" some things I haven't thought of for quite some time!
MARYANN:
You are most welcome! Thank YOU!  I invite our readers to visit Jennifer's website at http://www.jenniferdelamere.com.