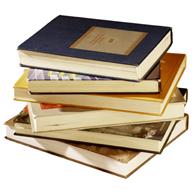 Writing fiction is a lot like pregnancy and childbirth.  First comes the conception of your story idea, that special moment when Holy Spirit impregnates your spirit with the story idea He wants you to write. Then comes the period of gestation during which your story grows within your spirit.  The gestation period may be a difficult time, a time fraught with discomfort, uneasiness, and even pain. Finally, the day comes when you go into labor and finally give birth to your story.
The parallels between pregnancy and fiction writing go one step farther: raising the child. In the case of fiction writing, the child is your story and the raising is your promotion of your story. Since there are many venues that explain how to promote your story, I'd like to focus in this blog post on your attitude during promotion.
 The way you approach promotion of your book depends a lot on your attitude.  Here are a few tips that will help you develop an attitude that will make your book promotion a success:
1) Don't stress out.  Marketing your book can be a stressful process. But you can minimize and even eradicate your stress by doing step number two.

2) Plan your strategy.  Developing a marketing plan before you launch your book will go far toward the success of your book.

3) Follow Holy Spirit's leading. This is the most important point in maintaining the right attitude when promoting your book. You will need to make many decisions when promoting your book, and you will need God's wisdom to do so.
___________________________________________________________
Copyright 2014 by MaryAnn Diorio, PhD, MFA. All Rights Reserved.
Photo Source: Microsoft Clipart