Hello, Everyone!  My post today is part of an exciting blog tour entitled "My Writing Process".  During this tour, you'll get a glimpse into what goes on inside my head when I write as well as what goes on inside the heads of several other writers when they write.
First of all, I'd like to thank my good friend and writing colleague, Pam Halter, for inviting me on this tour. Pam writes for children and is a highly respected blogger in her own right. Pam's delightful picture book series, ADVENTURES OF BEATRICE, illustrated by artist Kim Sponaugle, launched her writing career. Today she writes fantasy for children.  You can learn more about Pam the person and Pam the writer at www.pamhalter.com. You will find her post about her writing process at http://www.pamhalter.com/fairiesfantasyandfaith/101/.
As for my own writing process, here are my answers to the questions posed to all of us on this blog tour:
What are you working on?
Currently, I'm working on a children's chapter book series entitled the BEE HAPPY series. When completed, there will be nine books in the series, each one focusing on a fruit of the Holy Spirit. The main character is a delightful bee named Belinda Bumble. My two daughters contributed Belinda Bumble's first and last names, respectively. The character of Belinda was inspired by a good friend of mine who made me the adorable bumble bee pin pictured below. It is made of wood and is about three inches high. I especially love to wear it around children. They never fail to comment on my pin, thereby giving me an open door to tell them about Jesus. 
I believe that the next great revival–very likely the greatest revival in all of human history–will take place among our children. Already we are seeing signs of this as more and more children are prophesying, seeing angels, healing the sick, and even raising the dead. I want my books to encourage children to step out in faith, boldly proclaiming the truth of God's Word. I trust that the BEE HAPPY series will provide such encouragement.
How does your work differ from others of its genre?
At the risk of sounding arrogant, my work differs from the work of others because I wrote it and others didn't. (SMILE!)  In other words, my work reflects my heart because it is my heart and not anyone else's.  This is true of every writer.  Each of us is a unique creation of God with a unique writing style and a unique writing message. So I never compare my work with another writer's work.  Why? Because there is no comparison in the sense that each of us is an original masterpiece.  Besides, Scripture tells us that comparing ourselves to others is unwise (2 Corinthians 10:12).  So, I guess the simple answer to this question is that my work differs from others of its genre because it is my work.  
Why do you write what you do?
I write what I write because I keep an eye on my heavenly Father and then write what He tells me to write.  Scripture tells us that Jesus did only what He saw the Father doing (John 5:19). I want to be like Jesus, so I get my writing cues from the Father.
How does your writing process work?
I start with prayer, asking God to show me what He wants me to write. Then, once I know what He wants me to write, I ask Him how to write it. I think about the work for a while before I begin writing it.  If it is a work of fiction, I spend time probing my protagonist to discover her core issue and her primary motivation. I do this with my antagonist and, if writing women's fiction, with my romantic interest character (if any) as well.  When I feel that I know my main characters well, I begin writing. Often in the writing process, I discover that I did not know my protagonist as well as I thought. This usually happens when my protagonist takes an action different from what I had planned. Such twists and turns excite me as I write and confirm that Holy Spirit is leading me as I write.
An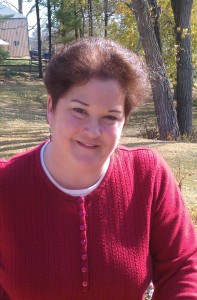 d now, I am delighted to introduce to you the next participant in the "My Writing Process" blog tour, author and friend, Marianne Evans. Marianne is a multi-award-winning author of Christian romance and fiction. Her hope is to spread the faith-affirming message of God's love through the stories He prompts her to create. Her widely acclaimed story, Devotion, earned the Bookseller's Best Award as well as the Heart of Excellence Award. She also earned wins for Best Romance of 2012 from the Christian Small Publisher's Association and the Selah award for best Novella of 2013. Happily married and the mother of two, Marianne is a lifelong resident of Michigan who is active in a number of Romance Writers of America chapters, most notably the Greater Detroit Chapter where she served two terms as President. You can read about Marianne' writing process on June 9th on her blog at http://www.marianneevans.blogspot.com/.
Thanks so much to all of my readers for being here with me today. You are the best! 🙂