"Guard your heart above all else, for it determines
the course of your life." ~ Proverbs 4:23
________________________________________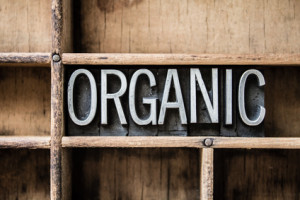 There's a lot of talk these days about things "organic.".  We have organic food, organic clothing, and even an organic Church.  What exactly does the word organic mean, and how does it relate to guarding our hearts?
The word "organic" goes back to the Greek word organon meaning instrument..  Another related Greek word, organikos, means "serving as instruments or engines." In this sense, the heart can be called organic because it serves as the engine of our lives.  Just as an engine is what drives and propels a car forward, so does our heart drive and propel our life forward.
If your car engine is dirty, your car won't run very well if it runs at all. When the human heart is dirty, the same is true. It won't run very well, and, in some cases, it may not run at all. Take the case, for instance, of people who exhibit severe emotional illness.
So, what makes for a dirty heart, and how can it be cleaned?
A dirty heart is cluttered with things that clog its emotional arteries and hinder its proper functioning. Things such as wrong attitudes, emotional scars, and bad memories. In short, sin.  That sin could be our own on the sin of another that hurt us. No matter how much we may try to get rid of the things that clutter our heart, we will ultimately need the healing power of Jesus Christ to be totally healed.
The healthier your heart (aka, soul) is, the healthier you will be as a person. Why? Because what is in your heart affects every area of your life. We live from the inside out, not the outside in.  When we are strong on the inside, the pressures of life from the outside will not cause us to cave in.  Our inner strength, or inner pressure, will be greater than the outer pressure.  This means that our inner strength will render outer pressure ineffective and without consequence on our lives.
And that is a wonderful way to live!
You may leave a comment by clicking here. To receive these blog posts in your emailbox, please click here.

If you found this post helpful, please pass it on to someone who can benefit from reading it. Thank you!
To learn more about growing up in Christ, get your copy of Dr. MaryAnn's popular ebook, You Were Made for Greatness! 
___________________________________________________
Copyright 2015 by Dr. MaryAnn Diorio. All Rights Reserved. This article may not be published or printed in any form whatsoever without the written permission of Dr. MaryAnn Diorio. You may contact her at maryann@maryanndiorio.com to request permission.
Photo Source: www.Fotolia.com. Copyright enterlineddesign.com
Dr. Diorio is a Certified Life Coach, a Certified Biblical Counselor, and a Certified Behavioral Consultant. She is also an award-winning, widely published author of fiction for children and adults. You may reach her at maryann@maryanndiorio.com  or via one of her social media venues below:
Amazon Author Central: www.amazon.com/author/maryanndiorio
Facebook: www.Facebook.com/DrMaryAnnDiorio
MeWe: https://mewe.com/i/maryann.diorio
Twitter: www.Twitter.com/DrMaryAnnDiorio
LinkedIn: https://www.linkedin.com/profile/view?id=45380421
Pinterest: www.Pinterest.com/DrMaryAnnDiorio
Google+: www.Google.com/+DrMaryAnnDiorio
YouTube: https://www.youtube.com/user/drmaryanndiorio/