"Guard your heart above all else, for it determines
the course of your life." ~ Proverbs 4:23
________________________________________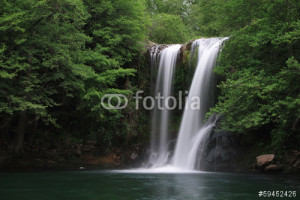 It takes only a tiny drop of poison to contaminate a glass of water.  A tiny drop seems so inconsequential, yet it has the power to render a simple glass of water potentially fatal.
The same is true of our hearts. The tiniest deviation from God's Word can contaminate our hearts in ways that have very serious consequences, some even irreversible.
Let's take a "little white lie," for instance.  We rationalize it as follows:
It's only a little lie.
It won't hurt anyone.
It's really a way of being polite.
But is it, really?
One of the reasons I love children so much  is that they are blunt. One night, as I sang to my five-year-old granddaughter at bedtime, she said, "Nonna, you don't sing like Mommy. I like her voice better."  I laughed and praised God for my granddaughter's honesty. It was refreshing. It was wholesome.
It was pure.
Purity is the key to a meaningful life.  David the Psalmist prayed, "Create in me a clean heart, O God, and renew a right spirit within me" (Psalm 51:10).  My pastor has coined a great saying: "A clean heart brings clear vision."  We can't have clear direction for our lives if our hearts are not pure.
In purity lies the power. The power of God to serve God.  Jesus said, "Be ye holy as I am holy." What does this mean?
To be holy is to be without contamination. It is to be sound. The root of the word "holy" means "whole" in the sense of lacking nothing pertaining to well-being.  The Word of God tells us in 2 Peter 1:2 that our Lord has given us everything we need to live a holy life through our knowledge of Jesus Christ. The better we know Jesus, the more whole–or holy–we will be. A holy life–a pure life–derives from intimacy with Jesus Christ. He is the Vine; we are the branches. 
As we cling to the Vine, we will grow in purity. As we grow in purity, we will grow in power.
And a heart full of God's power is a heart that can change the world.
You may leave a comment by clicking here. To receive these blog posts in your emailbox, please click here.

If you found this post helpful, please pass it on to someone who can benefit from reading it. Thank you!
To learn more about growing up in Christ, get your copy of Dr. MaryAnn's popular ebook, You Were Made for Greatness! 
_____________________________________
Copyright 2015 by Dr. MaryAnn Diorio. All Rights Reserved. This article may not be published or printed in any form whatsoever without the written permission of Dr. MaryAnn Diorio. You may contact her at maryann@maryanndiorio.com to request permission.
Photo Source: Fotolia.com
Dr. Diorio is a Certified Life Coach, a Certified Biblical Counselor, and a Certified Behavioral Consultant. She is also an award-winning, widely published author of fiction for children and adults. You may reach her at maryann@maryanndiorio.com  or via one of her social media venues below:
Amazon Author Central: www.amazon.com/author/maryanndiorio
Facebook: www.Facebook.com/DrMaryAnnDiorio
MeWe: https://mewe.com/i/maryann.diorio
Twitter: www.Twitter.com/DrMaryAnnDiorio
LinkedIn: https://www.linkedin.com/profile/view?id=45380421
Pinterest: www.Pinterest.com/DrMaryAnnDiorio
Google+: www.Google.com/+DrMaryAnnDiorio
YouTube: https://www.youtube.com/user/drmaryanndiorio/