"Guard your heart above all else, for it determines
the course of your life." ~ Proverbs 4:23
________________________________________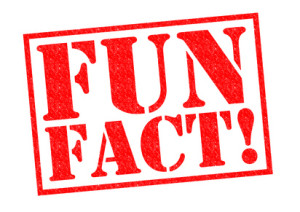 Matters of the heart don't always deal with the negative. In fact, a healthy heart knows how to have fun.  Scripture tells us that "a cheerful heart is good medicine" (Proverbs 17:22).  So today, I'd like to share with you some little known fun facts about me.
1. I was conceived in Italy and born in America.
2. My mother was one of the first Italian war brides.
3. While on their honeymoon in Rome, my parents were invited to a private audience with Pope Pius XII.
4. Italian is my mother tongue.
5. I speak four languages: English, Italian, French, and Spanish. I am currently studying Hebrew and Portuguese.
6. I am the firstborn of eight children. My parents had four girls followed by four boys.
7. I once ran out of gas on the Chesapeake-Bay Bridge/Tunnel.
8. I love to paint in oils, acrylics, pastels, and colored pencils.
9. I studied piano for 10 years and love to play.
10. I started cello lessons at the age of 36 in order to participate in a family string quartet. My husband and daughters play the violin. My daughter Lia also plays the viola. I had been taking cello lessons for only a month when I had the wonderful opportunity to play in Handel's Messiah performed by our community orchestra. I played the only four notes I knew with great gusto!
11. I have taught French, Italian, Spanish, and Fiction Writing at the university level.
12. My favorite ice cream flavors are vanilla and coffee, in that order.
13. I absolutely love the beach!
14. My husband is a retired emergency room physician.
15. My husband and I performed in the same piano recital as children but did not know each other.  Only after we were married did we find the recital program where both of our names were listed.
16. I played the role of Antigone in my college's performance of Jean Anouilh's drama, Antigone. The performance was in French.
17. I attended my father's college graduation when I was nine years old. He was the first in his family to earn a college degree.
18. I had a pet goat as a child.
19. When applying for a job to teach high school Italian, I experienced ethnic discrimination when I was told by the superintendent of schools to go look for a job among my own people (meaning the Italians).  This was back in 1969.  For the first time in my life, I was speechless.
20. I often listen to Baroque music when I write, especially Vivaldi.
21. My love language is quality time. If you are unfamiliar with the love languages, I highly recommend Gary Smalley's
book,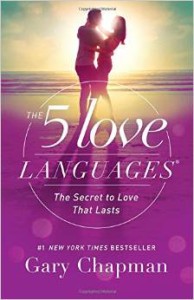 THE FIVE LOVE LANGUAGES.
22. I paid for my college education by working as a waitress. I once made a customer a banana split and forgot the banana. 🙂
23. I did not own a car until after I finished college.
24. I won my first writing award at the age of 15 for a poem titled "The Beauty of Stars".
25. I was born again in 1970 when I accepted Jesus Christ as my personal Savior and Lord. My life was totally transformed for the better.
Now it's your turn. In the comment box below, please tell me some fun facts about you! 🙂
To help you learn more about who you are in Christ, you may wish to obtain a copy of my ebook, You Were Made for Greatness!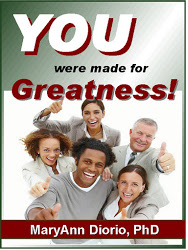 You may leave a comment by clicking here. To receive these blog posts in your emailbox, please click here.

If you found this post helpful, please pass it on to someone who can benefit from reading it. Thank you!
If you have any questions, you may contact me as follows:
Email: drmaryann@maryanndiorio.com
Snail Mail: PO Box 1185, Merchantville, NJ 08109
Tel. 609-364-6902
_____________________________________
Copyright 2015 by Dr. MaryAnn Diorio. All Rights Reserved. This article may not be published or printed in any form whatsoever without the written permission of Dr. MaryAnn Diorio. You may contact her at maryann@maryanndiorio.com to request permission.
Photo Source: Fotolia.com
Amazon.com Required Disclosure:  MaryAnn Diorio is a participant in the Amazon Services LLC Associates Program, an affiliate advertising program designed to provide a means for sites to earn advertising fees by advertising and linking to Amazon.com.
Dr. Diorio is a Certified Life Coach, a Certified Biblical Counselor, and a Certified Behavioral Consultant. She is also an award-winning, widely published author of fiction for children and adults. You may reach her at maryann@maryanndiorio.com  or via one of her social media venues below:
Amazon Author Central: www.amazon.com/author/maryanndiorio
Facebook: www.Facebook.com/DrMaryAnnDiorio
MeWe: https://mewe.com/i/maryann.diorio
Twitter: www.Twitter.com/DrMaryAnnDiorio
LinkedIn: https://www.linkedin.com/profile/view?id=45380421
Pinterest: www.Pinterest.com/DrMaryAnnDiorio
Google+: www.Google.com/+DrMaryAnnDiorio
YouTube: https://www.youtube.com/user/drmaryanndiorio/