"Guard your heart above all else, for it determines
the course of your life." ~ Proverbs 4:23
________________________________________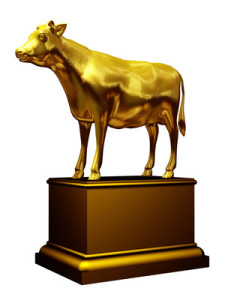 Do you worship idols?
What a question! you may be wondering. Of course I don't worship idols. What do you think I am? An unsophisticated, uneducated primitive who knows nothing about life?

Before you jump to conclusions (as I did), let's take a look at what an idol is. The word "idol" means a person, object, or activity that is worshipped as a god. To the Christian, an idol means any person, object, or activity that is worshipped above God.
So, keeping that definition in mind, do you worship idols?
Sadly, when I posed this question to myself years ago, I had to answer yes.
Idol worship is deceptive. Why? Because good things can be idols–as it was in my case. My idol was church ministry. I was so much involved with serving God that I was failing to worship Him as I should have been. Serving had trumped worship, and that was idolatry, plain and simple.

To put anything above God is to make an idol of it. For example, if we put our spouse above God, we have made an idol of our spouse. If we put our children above God, we have made an idol of them. If we put our job above God, we have made an idol of it.
Some people put food, fun, or sex above God. Others put drugs, smoking, or alcohol above God. Still others put sports, exercise, and entertainment above God. Bottom line, anything we put above God is an idol.
What are the idols in your life? Ask Holy Spirit to show you. You may be surprised, as I was.
So, what do you do if you discover idols in your life?
1) First of all, you repent and ask God to forgive you.
2) Second, you determine in your heart that nothing will ever again take the number one place of God in your heart.
3) Third, you consistently monitor your priorities to be sure you are keeping God first.
An idolatrous heart is a sinful heart. It not only grieves Holy Spirit, but it also robs you of the blessings God has for you.
Guard your heart to make sure it does not fall into idolatry.
Unforgiveness can be an idol. To help you get rid of the idol of unforgiveness, you may wish to obtain a copy of my ebook, A Christmas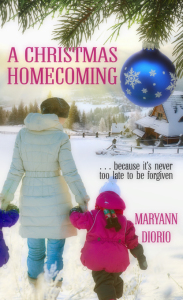 Homecoming, a powerful story of how one woman overcame the idol of unforgiveness in her life.
You may leave a comment by clicking here. To receive these blog posts in your emailbox, please click here.

If you found this post helpful, please pass it on to someone who can benefit from reading it. Thank you!
If you have any questions, you may contact me as follows:
Email: drmaryann@maryanndiorio.com
_____________________________________
Copyright 2015 by Dr. MaryAnn Diorio. All Rights Reserved. This article may not be published or printed in any form whatsoever without the written permission of Dr. MaryAnn Diorio. You may contact her at maryann@maryanndiorio.com to request permission.
Photo Source: Fotolia.com
Amazon.com Required Disclosure: MaryAnn Diorio is a participant in the Amazon Services LLC Associates Program, an affiliate advertising program designed to provide a means for sites to earn advertising fees by advertising and linking to Amazon.com.
Dr. Diorio is a Certified Life Coach, a Certified Biblical Counselor, and a Certified Behavioral Consultant. She is also an award-winning, widely published author of fiction for children and adults. You may reach her at maryann@maryanndiorio.com or via one of her social media venues below:
Amazon Author Central: www.amazon.com/author/maryanndiorio
Facebook: www.Facebook.com/DrMaryAnnDiorio
MeWe: https://mewe.com/i/maryann.diorio
Twitter: https://Twitter.com/@DrMaryAnnDiorio
LinkedIn: https://www.linkedin.com/profile/view?id=45380421
Pinterest: https://www.pinterest.com/drmaryanndiorio/
Google+: https://plus.google.com/u/0/+DrMaryAnnDiorio/posts
YouTube: https://www.youtube.com/user/drmaryanndiorio/