The Brazen Heart

"Guard your heart above all else, for it determines
the course of your life." ~ Proverbs 4:23
_______________________________________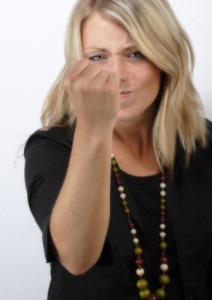 When I was growing up back in the late fifties and early sixties, certain actions were considered shameful by the general public. For example, if a girl got pregnant out of wedlock, she had to leave school because she had committed a shameful act. If a man committed adultery, his action was considered shameful.  If a person robbed a bank, shame was attached to his sin.
And, yes! All of the above actions were labeled sin. There was no beating around the bush with semantics. Sin was sin and punishable by God. We didn't call sin tolerance or diversity or any other fancy name that covered its true nature.
Today, we have abandoned not only the notion of sin but also the notion of shame. As a culture, we have developed brazen hearts–hearts that defiantly shake their fists in God's face without fear of punishment.  It makes me shudder to think what lies ahead for those brazen hearts that do not repent.
Why is a brazen heart so dangerous? A brazen heart is dangerous because it will lead you to eternal damnation.  A brazen heart has set itself up as the final judge and arbiter of right and wrong.  A brazen heart has, in essence, established itself as its own god.
Available in Kindle and print versions.
You may leave a comment by clicking here. To receive these blog posts in your emailbox, please click here.

If you found this post helpful, please pass it on to someone who can benefit from reading it. Thank you!
If you have any questions, you may contact me as follows:
Email: drmaryann@maryanndiorio.com
Snail Mail: PO Box 1185, Merchantville, NJ 08109
Tel. 856-488-3580
________________________________
Copyright 2015 by Dr. MaryAnn Diorio. All Rights Reserved. This article may not be published or printed in any form whatsoever without the written permission of Dr. MaryAnn Diorio. You may contact her at maryann@maryanndiorio.com to request permission.
Photo Source: Fotolia.com: File: #1982269 | Author: a4stockphotos

Amazon.com Required Disclosure:  MaryAnn Diorio is a participant in the Amazon Services LLC Associates Program, an affiliate advertising program designed to provide a means for sites to earn advertising fees by advertising and linking to Amazon.com.
Dr. Diorio is a Certified Life Coach, a Certified Biblical Counselor, and a Certified Behavioral Consultant. She is also an award-winning, widely published author of fiction for children and adults. You may reach her at maryann@maryanndiorio.com  or via one of her social media venues below: