Statement by Dr. MaryAnn Diorio on Recent Supreme Court Decision on Gay Marriage
While the recent Supreme Court decision on gay marriage focused on marriage between two men or two women, I would contend that the real issue underlying this abominable decision goes far beyond gay and lesbian marriage.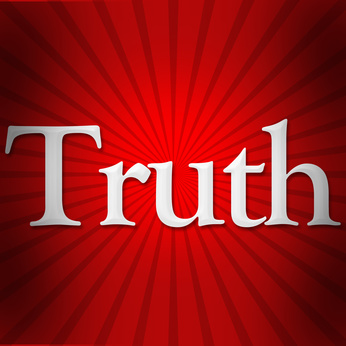 Photo Source: Fotolia File: #84769189 | Author: ileezhun
The issue is not homosexuality. Homosexuality is one sin among many, although Scripture does state that sexual sins differ in that they are sins against our own bodies (I Corinthians 6:18). The issue is that our culture has strayed from a Biblical worldview.
A Biblical worldview is based on Absolute Truth, and Absolute Truth is defined as what God says in His Word. God has determined the standard for what is right and what is wrong. No man can change that standard without suffering serious negative consequences.
But, in our culture, we have attempted to replace God's standard of right and wrong with our own. This is called humanism, aka relativism. Today, the standard for determining right and wrong is public opinion, the majority rule.
But God's standard is true whether I believe it or not. I may believe that the law of gravity does not apply to me, but if I jump off a roof, I will go down, not up. Likewise, God's laws cannot change regardless of what I believe about them.
God has declared that homosexuality is wrong and against the nature of man. Note what He says in His Word: "… do you not know that wrongdoers will not inherit the kingdom of God? Do not be deceived: Neither the sexually immoral nor idolaters nor adulterers nor men who have sex with men nor thieves nor the greedy nor drunkards nor slanderers nor swindlers will inherit the kingdom of God." Many kinds of sin are included in this warning.
We can flaunt God all we want, but He also says this: "Don't be misled; remember that you can't ignore God and get away with it: a man will always reap just the kind of crop he sows!" (Galatians 6:7).
I plead with those of you who want to hold fast to ideas that are against God's Word to reconsider. Man is not the one who decides what is true or not true. That has already been decided and determined by God and is found in the Holy Scriptures. No one can arbitrarily change what is true or not true. We may try to do so, but we will end up destroying ourselves in the process.
As we have abandoned God and His Holy Scriptures, we have created a culture of people who are lost, afraid, and without purpose. You may not believe that the Bible is the unerring Word of God, but what if it is? I happen to believe it is and base my entire life on it. God's Word has never failed to prove true for me in the 45 years during which I have followed Jesus Christ. God's Word will always prove true, no matter how much one may oppose it or disagree with it.
Remember: we are not God. He is!
_________________________________________
Copyright 2015 by Dr. MaryAnn Diorio. All Rights Reserved.