"Guard your heart above all else, for it determines
the course of your life." ~ Proverbs 4:23
_______________________________________
If you're like a lot of people, you are walking around with deep emotional pain but you are keeping it to yourself.  You may feel as though you're the only one going through what you're going through.  Sometimes, you may even feel as though you're losing your mind.  If this describes you, take heart. There is a reason for your dilemma, and there is a way out of it.

Please bear with me as I build a foundation for you. This foundation is important to your understanding of what follows and to getting free of your emotional pain.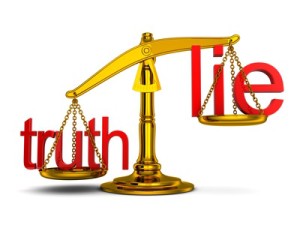 Photo Source: Fotolia.comile: #65221022 | Author: Vladislav Kochelaevs
You are a three-part being. You have a spirit, a soul, and a body. How do I know this? This information is found in the Holy Bible in the First Book of Thessalonians, chapter 5, verse 23: "May the God who gives peace make you holy in every way. May he keep your whole being—spirit, soul, and body—blameless when our Lord Jesus Christ comes" (Emphasis mine). 
I believe that the Bible is God's manual for man and explains who we are, how we function, and how we should live to create a successful life for ourselves.  

When you were born into this world, your spirit was dead. In other words, it was separated from God by what is called original sin.  Original sin is the state of separation from God that resulted when Adam and Eve sinned against God by disobeying Him. Their disobedience separated them from God and severed their relationship with Him. Because Adam and Eve could pass on to their children only what they were, we inherited their sin nature and are also born into this world separated from God.

But God the Father loved you so much that He sent Jesus Christ, His Son, to give you a new spirit so that you could be reconnected to God: "This is how much God loved the world: He gave his Son, his one and only Son. And this is why: so that no one need be destroyed; by believing in him, anyone can have a whole and lasting life" (The Message). 

Now before you decide that all of this discussion about lies is nonsense, please hear me out.  

Adam and Eve sinned because they believed a lie that Satan told them, the lie that God was holding out on them by commanding them not to eat the fruit of a certain tree in the Garden of Eden. In reality, God was protecting them. In disobeying God's command, Adam and Eve essentially called God a liar.  The truth was that Satan was the liar.

And he still is. Satan is still whispering lies into people's minds, including yours. But you may not recognize them as Satan's lies. You probably think they are your own thoughts, and sometimes those thoughts drive you nuts. Here are some of those lies that Satan may be whispering to you:
There is no God.

A good God wouldn't let anyone go to hell.

There is no hell.

There is no life after this one.

Jesus Christ was a good man, but He was not God.

There is no absolute truth. Each person must decide for himself what is true or not true.

It's okay to have sex outside of marriage as long as I love my partner.

Abortion is not murder. After all, what's inside the woman is not a person.

To support gay marriage is to be tolerant.
The list of Satan's lies goes on and on.

If you are in bondage in any way to any of these lies,  you can be sure that Satan is whispering lies into your mind and that you are believing those lies. The only way to get rid of the harassing thoughts, bad habits, or tormenting emotions is to identify the lies you are believing, renounce those lies, and replace them with the truth.

The first step in doing this is to accept Jesus Christ as your Savior and Lord. Why do you need to do this? Because Jesus Christ is Truth, and when you have Him in your spirit, His Holy Spirit will show you what lies you are believing so you can get rid of them.
If you have never accepted Jesus as your Savior, I urge you to do so now.  None of what I will be talking about will make sense nor will it work unless you have accepted Christ.  The reason is that Jesus Christ alone is the Truth.  You will never be free without Jesus Christ because He is the Truth Who sets you free. 
Bottom line, wherever you are having a problem in life, there is a lie behind it that you are believing, whether that problem is in your marriage, in your parenting, in your job, in your family relationships, in your relationships with others. Your job is to identify the lie, to renounce it, and to replace it with the truth. The only way you can do this completely is through Jesus Christ Who calls Himself Truth: "I am the Way, the Truth, and the Life" (John 14:6).
In order not to miss any of my future posts on lies and other matters of the heart, you can subscribe here to receive Matters of the Heart directly in your mailbox. 

If this post has helped you, please tell others about Matters of the Heart.  
___________________________________________
In my newest work of fiction, SURRENDER TO LOVE, young widow and life coach, Dr. Teresa Lopez Gonzalez learns that only the love of God can drive out fear.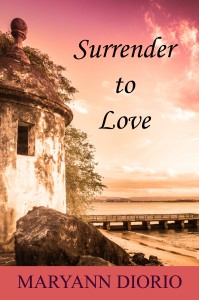 Available in Kindle and print versions.
You may leave a comment by clicking here. To receive these blog posts in your emailbox, please click here.
If you found this post helpful, please pass it on to someone who can benefit from reading it. Thank you!
If you have any questions, you may contact me as follows:
Email: drmaryann@maryanndiorio.com
Snail Mail: PO Box 1185, Merchantville, NJ 08109
Tel. 856-488-3580
________________________________
Copyright 2015 by Dr. MaryAnn Diorio. All Rights Reserved. This article may not be published or printed in any form whatsoever without the written permission of Dr. MaryAnn Diorio. You may contact her at drmaryann@maryanndiorio.com to request permission.
Photo Source: Lightstock.com Photo ID: 57849082
Amazon.com Required Disclosure: MaryAnn Diorio is a participant in the Amazon Services LLC Associates Program, an affiliate advertising program designed to provide a means for sites to earn advertising fees by advertising and linking to Amazon.com.
Dr. Diorio is a Certified Life Coach, a Certified Biblical Counselor, and a Certified Behavioral Consultant. She is also an award-winning, widely published author of fiction for children and adults. You may reach her at maryann@maryanndiorio.com or via one of her social media venues below:
Website: www.maryanndiorio.com
Blog (Matters of the Heart): http://www.networkedblogs.com/blog/maryanndiorioblog
Amazon Author Central: http://www.amazon.com/author/maryanndiorio
Facebook: http://www.Facebook.com/DrMaryAnnDiorio
Twitter: https://Twitter.com/@DrMaryAnnDiorio
Goodreads: https://www.goodreads.com/author/show/6592603
LinkedIn: https://www.linkedin.com/profile/view?id=45380421
Pinterest: https://www.pinterest.com/drmaryanndiorio/
Google+: https://plus.google.com/u/0/+DrMaryAnnDiorio/posts
YouTube: https://www.youtube.com/user/drmaryanndiorio/
Disclaimer: This site uses cookies. Your continued use of this site constitutes your consent to our use of cookies.