"Guard your heart above all else, for it determines
the course of your life." ~ Proverbs 4:23
______________________________________
The world has gone crazy. The signs are all around us: terrorism, police shootings, politically-correct politicians, unruly college students, the brutal murdering through abortion of our future generations, the turning toward idolatry in all of its forms (witchcraft, psychics, goddess worship, etc.).  I could go on and on.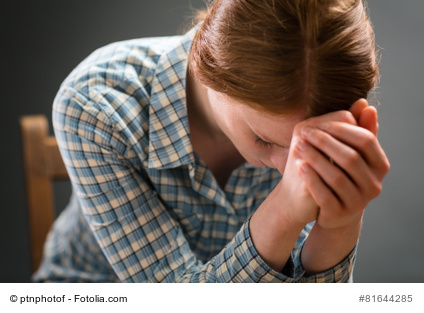 A recent headline on the cover of the New York Daily News said this: "God Isn't Fixing This" (Thursday, December 3, 2015). My question is, "Why should God fix this?" As a nation, we have rebelled against Him and gone our own way. We have defied His commandments and deliberately chosen sin in the form of establishing laws in direct violation of His commands. For example, we have redefined marriage; we have not only approved of but also promoted homosexuality. Worst of all, we have killed innocent babies in the womb for our own selfish ambitions. Why should God fix this mess?
Scripture says this: "Do not be deceived: God cannot be mocked. A man reaps what he sows" (Galatians 6:7). We are fools if we think that we can disobey God and get away with it.  No way!  We have sown rebellion and are reaping rebellion. We have sown evil and are reaping evil. We have sown sin and are reaping the consequences of sin.
But the Good News is that, if we repent, God will fix this mess. But first, we must turn back to Him. We must cry out to Him for mercy for our sins. Yes, sins. Sin is a politically incorrect word these days, but let's call a spade a spade. We have sinned before the Almighty, and we are now suffering the consequences of our sin.
The future course of our nation is up to us, not up to God. If we do things His way by obeying His commands, then He will bless us. If we do things our way by disobeying His commands, He will not bless us. Indeed, He cannot because it would violate His character.
It is not God Who has left us. It is we who have left God. It's time, America, to turn back to Him. It's time to fall to our knees in humble repentance for our wickedness.
Only this option makes sense.
_______________________________________________________
I welcome your comments. You may leave a comment by clicking here.
To receive these blog posts in your mailbox, please click here.
If you found this post helpful, please forward it to a friend. Thank you!
____________________________________________
____________________________________________
____________________________________________