Guard your heart above all else, for it determines
the course of your life." ~ Proverbs 4:23
______________________________________
If you are sensitive to the Holy Spirit, you will know that a great pall of deception has covered the earth.  Indeed, I believe that Satan has unleashed a multitude of spirits of deception in a last-ditch attempt to capture souls for his dark kingdom.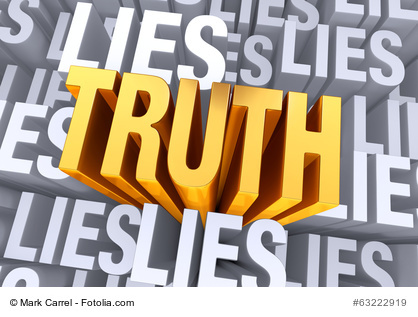 Signs of this deception abound for all who have eyes to see and ears to hear:
1) Insanity has infiltrated the thinking of our culture. What is right is now considered wrong; what is wrong is now considered right.
2) Lawlessness abounds and few are doing anything to prevent it. Consider the New Year's Eve assault on women in Germany.
3) Poltical correctness has generated cowardice because of fear of retribution. Our nation has lost its spine.
What are we to do? We are to advance the Kingdom of God with courage, boldness, and love. We are to take a stand for righteousness at every opportunity. We are to speak the truth in love, fearlessly and with great concern for the salvation of souls.
To do this, ask yourself these questions:
1) Am I being deceived in any way? Ask Holy Spirit to reveal to you any areas of your thinking in which you are being deceived. Then repent of the deception, renounce it, and replace it with the truth found in God's Word.
2) Am I deepening my relationship with Jesus Christ? Only Jesus–Who is Truth–can keep us from deception. The closer you are to Jesus, the less you will be deceived. 
3) Speak out when you see deception and enforce the truth. Remember the Lord's words to Jeremiah: "Do not be afraid of anyone, for I will be with you to deliver you" (Jeremiah 1: 8).
Our culture is captive to Satan because it has believed its lies. Only the truth can set our culture free (John 8:32).
____________________________________________
I welcome your comments. You may leave a comment by clicking here.
To receive these blog posts in your mailbox, please click here.
If you found this post helpful, please forward it to a friend. Thank you!
____________________________________________
____________________________________________
____________________________________________
If you have any questions, you may contact me as follows:
Email: drmaryann@maryanndiorio.com
Snail Mail: PO Box 1185, Merchantville, NJ 08109
Tel. 856-488-3580
________________________________
Copyright 2015 by Dr. MaryAnn Diorio. All Rights Reserved. This article may not be published or printed in any form whatsoever without the written permission of Dr. MaryAnn Diorio. You may contact her at drmaryann@maryanndiorio.com to request permission.
Amazon.com Required Disclosure: MaryAnn Diorio is a participant in the Amazon Services LLC Associates Program, an affiliate advertising program designed to provide a means for sites to earn advertising fees by advertising and linking to Amazon.com.
Dr. Diorio is a Certified Life Coach, a Certified Biblical Counselor, and a Certified Behavioral Consultant. She is also an award-winning, widely published author of fiction for children and adults. You may reach her at maryann@maryanndiorio.com or via one of her social media venues below:
Website: www.maryanndiorio.com
Blog (Matters of the Heart): http://www.networkedblogs.com/blog/maryanndiorioblog
Amazon Author Central: http://www.amazon.com/author/maryanndiorio
Facebook: http://www.Facebook.com/DrMaryAnnDiorio
Twitter: http://Twitter.com/@DrMaryAnnDiorio
Goodreads: http://www.goodreads.com/author/show/6592603
LinkedIn: http://www.linkedin.com/profile/view?id=45380421
Pinterest: http://www.pinterest.com/drmaryanndiorio/
Google+: http://plus.google.com/u/0/+DrMaryAnnDiorio
YouTube: http://www.youtube.com/user/drmaryanndiorio/