Guard your heart above all else, for it determines
the course of your life." ~ Proverbs 4:23
______________________________________
We live in an age of grace. Everywhere we turn, we hear messages about God's grace.  And this is good. But what concerns me is the imbalance I see in the message.
It is true that God gives us grace and that we come to Him and live in Him only by His grace.  At the same time, His grace is not a license to sin. And, unfortunately, I am seeing this false interpretation being promulgated more and more in the Body of Christ and even outside the Body of Christ.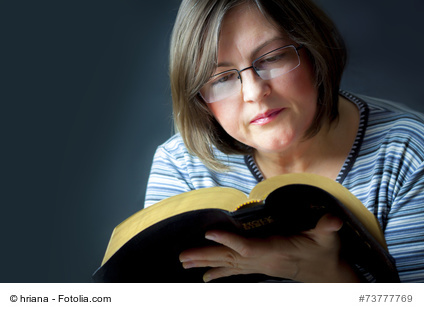 For example, I hear comments like, "God is good, and because He is good, He won't send anyone to Hell."  Or, among believers, I hear comments like this one: "If we love each other, it's all right to live together. Our love is what matters."  Or, "As long as I repent before I die, I can live however I please."
What about what God said? Does that matter?
Indeed, it does! And it matters enough to affect the eternal consequences of our lives.
Let's make no mistake about it: God is a God of Justice as well as a God of Mercy and Grace.
When we accept Jesus Christ as Savior, we tap into the mercy side of God.  We receive His grace and are forgiven of our sins.  But it doesn't stop there. We must then obey His commandment of love by the power of that same grace that got us saved in the first place.  In other words, we must live above sin and pursue holiness.
Contrary to what many Christians think, the New Testament lists several don't's for the follower of Jesus. Here are just a few:
—Matthew 6: 1 – "Don't do your good deeds publicly, to be admired by others, for you will lose the reward from your Father in heaven."
—I John 3: 18 – "Do not love in word only."
—James 2: 11 – "Do not commit adultery."
—I Peter 1: 14 – "Don't slip back into your old ways of living to satisfy your own desires."
These "don't's" are not suggestions; they are commandments. A commandment implies that we must obey it or else suffer God's judgment.
The next time you are tempted to over-emphasize grace, remember that grace does not mean a license to sin. Grace empowers us to overcome sin.
___________________________________________________________ 
I welcome your comments. You may leave a comment by clicking here.
To receive these blog posts in your mailbox, please click here.
If you found this post helpful, please forward it to a friend. Thank you!
____________________________________________
____________________________________________
____________________________________________
If you have any questions, you may contact me as follows:
Email: drmaryann@maryanndiorio.com
Snail Mail: PO Box 1185, Merchantville, NJ 08109
Tel. 856-488-3580
________________________________
Copyright 2015 by Dr. MaryAnn Diorio. All Rights Reserved. This article may not be published or printed in any form whatsoever without the written permission of Dr. MaryAnn Diorio. You may contact her at drmaryann@maryanndiorio.com to request permission.
Amazon.com Required Disclosure: MaryAnn Diorio is a participant in the Amazon Services LLC Associates Program, an affiliate advertising program designed to provide a means for sites to earn advertising fees by advertising and linking to Amazon.com.
Dr. Diorio is a Certified Life Coach, a Certified Biblical Counselor, and a Certified Behavioral Consultant. She is also an award-winning, widely published author of fiction for children and adults. You may reach her at maryann@maryanndiorio.com or via one of her social media venues below:
Website: www.maryanndiorio.com
Blog (Matters of the Heart): http://www.networkedblogs.com/blog/maryanndiorioblog
Amazon Author Central: http://www.amazon.com/author/maryanndiorio
Facebook: http://www.Facebook.com/DrMaryAnnDiorio
Twitter: http://Twitter.com/@DrMaryAnnDiorio
Goodreads: http://www.goodreads.com/author/show/6592603
LinkedIn: http://www.linkedin.com/profile/view?id=45380421
Pinterest: http://www.pinterest.com/drmaryanndiorio/
Google+: http://plus.google.com/u/0/+DrMaryAnnDiorio
YouTube: http://www.youtube.com/user/drmaryanndiorio/