Guard your heart above all else, for it determines
the course of your life." ~ Proverbs 4:23
______________________________________
We don't have to be rocket scientists to recognize that something has gone drastically wrong with our world. To those who are unaware, the terror and evil around us could incite fear. But for those of us who follow Jesus, we know exactly what is going on.
At the root of every evil in the world is sin. But, of course, the concept of sin is no longer recognized as valid by our culture. So how can we blame sin for our troubles?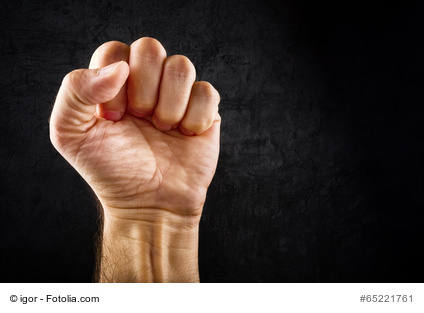 The truth is that sin–especially the root sin of rebellion–is the cause of our crazy world situation. We no longer want to follow God's ways. We want to follow our own ways. In fact, we don't even acknowledge that God exists. When we deny that God exists, we are left to our own devices, left to be our own gods. This spells BIG TROUBLE!
From the days of Adam and Eve, the world has lived in rebellion. We are more aware of it now because of our advanced communication technology that enables us to know instantaneously that an incident has occurred on the other side of the globe.
So how can we live in a world gone crazy? Here are some proven steps you can take starting now:
1-Decide you will obey God at all costs. This means even at the cost of your life. It may come to that for those of us who follow Jesus.
2-Decide you will not live in fear. God has not given us a spirit of fear. Followers of Jesus walk in power, in love, and in soundness of mind (2 Timothy 1:7), truths that those who reject Jesus cannot comprehend.
3-Decide you will walk in love. Love is the greatest weapon of all in defeating evil. Love will overcome fear, drive out darkness, and prevail in the end. Love will never fail (I Corinthians 13: 8).
Jesus foretold that there would be perilous times. We are living in them. How exciting to be a part of our Lord's great plan during these last days before His return! May we be ever faithful to Him in proclaiming His Word. He promised that it will not return void, but it will accomplish God's purposes in the earth (Isaiah 55: 11).
___________________________________________________________ 
I welcome your comments. You may leave a comment by clicking here.
To receive these blog posts in your mailbox, please click here.
If you found this post helpful, please forward it to a friend. Thank you!
____________________________________________
____________________________________________
____________________________________________
____________________________________________
Disclaimer: This site uses cookies. Your continued use of this site constitutes your consent to our use of cookies.