Guard your heart above all else, for it determines
the course of your life." ~ Proverbs 4:23
__________________________________


My three-year-old granddaughter loves to be tickled. When I am with her, she often says, "Nonna, tickle me!"  When I do, she laughs and laughs and laughs.  Why does my granddaughter like to be tickled? Because tickling makes her feel good and satisfies what she wants.

Many Christians today remind me of my granddaughter.  They want to be tickled with words from the pulpit that make them feel good. Unfortunately, many pastors today oblige and preach a false gospel that is sending people straight to hell.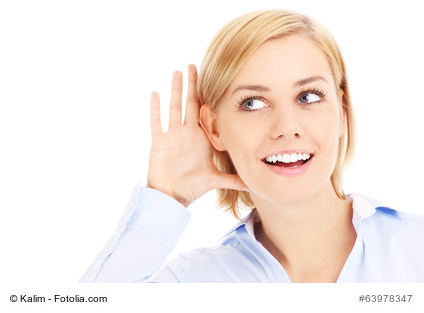 How can you know if your pastor is tickling your ears? Here are a few signals:
1) Your pastor never preaches about self-denial or taking up your cross to follow Jesus.  Instead, he preaches a "feel-good" gospel that tells you how wonderful you are or how you can have whatever you want in life if you just follow three simple steps. There is no mention of suffering for Christ by dying to self and by renouncing sin. Jesus made it clear that we are to crucify the flesh. In other words, we are to deny the impulses of the flesh and live by the leading of the Holy Spirit. The Apostle Paul wrote that "those who belong to Christ Jesus have crucified the flesh with its passions and desires" (Galatians 5:24). Ask yourself:  Is my pastor teaching me to crucify the flesh?
2) Your pastor never mentions sin or repentance. Instead, he emphasizes the message of grace only and doesn't talk about our need to be vigilant against the wiles of Satan nor about not only hearing the Word but obeying it.  Your pastor is also politically correct in that he refuses to address issues that the world deems offensive; namely, issues like homosexuality, transgenderism, divorce, adultery, domestic abuse, gluttony, greed, speaking out against evil, lack of prayer.  I could go on and on.  Hebrews 2: 1 says this: "We must pay the most careful attention, therefore, to what we have heard, so that we do not drift away."  Ask yourself: Does my pastor talk about sin and repentance and warn me against drifting away from the Word of God?

3) Your pastor's message sounds more like a self-help lecture than a sermon. Going to church is like going to a pep rally or a coaching session before a football game. Your pastor never tells you that you will be persecuted if you follow Christ; that you will suffer and that your life will be turned upside down; that you may lose your reputation, your job or business, or even your life.  Instead, he tells you only the happy things that go with being a Christian, like God loves you and you are under grace. But the Word of God says  that " . . . everyone who wants to live a godly life in Christ Jesus will suffer persecution" (2 Timothy 3: 12).  If your pastor is not proclaiming this truth, he may be simply tickling your ears.  Ask yourself: Does my pastor sound like more like a motivational speaker than a preacher?

4) Your pastor is more concerned with growth in width than growth in depth. In other words, he is more concerned about growth in attendance numbers than growth in the depth of his congregation's relationship with Christ.  Today's pastors are saddled with mortgages, operating expenses, and other material issues that often influence them in regard to the message they preach.  If they offend, then people won't come to their church. But if they speak messages that make people feel good, numbers will grow and bills will be paid.  Sometimes pride is the reason for focusing on numbers. Woe to such pastors! They are more concerned about covering their backs or looking good than about caring for God's people. The Word says this about David who counted the number of fighters in his army: "After David counted the people, his conscience troubled him. David said to the Lord, 'I have committed a terrible sin by what I have done'" (2 Samuel 24: 10). David yielded to pride. Ask yourself: Does my pastor focus on how many people are attending church each week?
5) Your pastor is an all-around nice guy whom everybody loves. While there is nothing wrong with being well-liked, we need to be well-liked for the right reasons. If your pastor is well-liked because he never offends anyone, then something is seriously wrong. When my children were small and would complain about my disciplining them, I would say to them, "I'm not in a popularity contest." Your pastor should have the same attitude when it comes to preaching the Word. The only One we are to please is God. To try to please man is a trap that will end in spiritual death. Ask yourself: Is my pastor well-liked for the wrong reasons?

The Apostle Paul warned us that . . . "the time will come when they will not endure sound doctrine; but wanting to have their ears tickled, they will accumulate for themselves teachers in accordance to their own desires, and will turn away their ears from the truth and will turn aside to myths. – 2 Timothy 4: 3-4 NASB. Make sure that you are not attending a church whose pastor is telling you what you want to hear. And make sure that you are not a person who wants your pastor to tickle your ears. Instead, be a person who desires to be corrected when necessary, to be brought under conviction when necessary, and to repent when necessary.

Bottom line, are you leaving your church service having been brought under conviction of sin and challenged to repent and turn back to God? Are you leaving feeling challenged to examine your heart and to rid it of all evil? Are you leaving encouraged to walk that straight and narrow way that leads to life and that few find?

If not, you may need to find a church whose teaching does not tickle your ears but boxes them.
YOUR TURN:  Are you allowing your ears to be tickled? Please post your comment in the box below. Thank you!

TWEETABLE: "Is Your Pastor Tickling Your Ears?"  (CLICK TO TWEET)
I welcome your comments. You may leave a comment by clicking here.
To receive these blog posts in your mailbox, please click here.
If you found this post helpful, please forward it to a friend. Thank you! 
______________________________
If you like to read fiction, check out some of my books below: 

____________________________________________
____________________________________________