"Guard your heart above all else, for it determines
the course of your life." ~ Proverbs 4:23
______________________________________
I experienced a miracle this morning! Another one of many I have experienced in my life. And I want to give God all the glory by sharing with you what Jesus did for me today. The reason I am sharing is to glorify Him and to show you that you, too, can have your own miracle from God.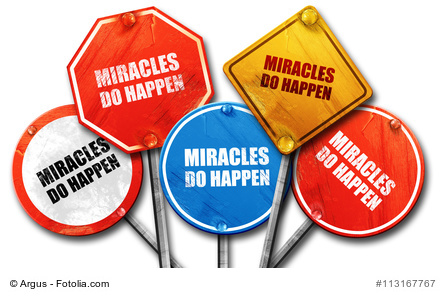 As I was making a grocery list this morning, I began to see flashes of light in my left eye. It looked like a ragged-edged raindrop and appeared every time I blinked. I immediately began to pray and to declare God's Word over my eye. Then I contacted some fellow believers to pray, and I called a sister in Christ who prayed over my eye and spoke God's Word over it.  The flashes immediately stopped and are completely gone. Hallelujah! Glory to God!
God's Word is true! He says in 1 Peter 2: 24 that we were healed by the stripes of Jesus. This means that we are already healed! We are healed NOW!  
Are you facing an illness today, perhaps a serious one? If so, let me declare over you in the Name of Jesus that you are healed!
God has healed me of many things during my lifetime. He healed me of breast cancer 21 years ago. I was also healed of acid reflux disorder. God healed my younger daughter of an incurable illness at infancy. She was not supposed to live into adulthood.  Today she is a grown woman in her thirties who loves God with all of her heart, soul, strength, and mind and is serving Him faithfully.  A friend of mine was healed of Lyme disease and a liver disorder when we prayed together.  Another friend of mine was healed of persistent stomach pain. I could go on and on.
God has also healed me emotionally of trauma, childhood abuse, and perfectionism. In Psalm 23, He promises to restore our souls. He did so for me, and He will do the same for you.

Know this: God wants you well! If you are a follower of Jesus Christ, you have a covenant of healing with Him. This means that healing is yours because you belong to Christ Who paid for your healing at Calvary. You have only to believe.
Begin declaring God's Word over your situation. Call yourself healed and whole, because that is what God calls you. Receive with thanksgiving the healing that God offers you. Jesus Christ paid the ultimate price so that you could be healed and whole.
If you are interested in receiving a list of Scripture verses on healing, please send me an email address. I will be happy to send them to you. 
NOW IT'S YOUR TURN: What miracle do you need from God? How may I pray for you? Please leave a comment in the box below. Thanks!
_______________________________________
TWEETABLES:
"Miracles Are Still Happening: Claim Yours" by Dr. MaryAnn Diorio (CLICK TO TWEET)
________________________________
____________________________________________
____________________________________________