"Guard your heart above all else, for it determines
the course of your life." ~ Proverbs 4:23
______________________________________
Are you feeling frustrated? Is there a problem in your life that seems to defy solution? Have you given up hope of things ever changing?
All of us at some point in our lives experience frustration. Usually the frustration stems from not achieving a goal we've set for ourselves. We also feel frustrated when our life doesn't turn out the way we may have planned it to turn out.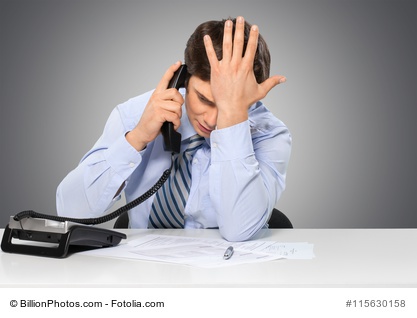 Frustration is often the discrepancy between what we hoped to achieve and what we actually achieved. This discrepancy often results from following our own plan for our lives instead of God's plan for our lives.
Strange as this may sound, God's primary goal for us is not our success. His primary goal is to transform us into the image of Jesus Christ. If there is anything in our lives that stands in the way of that goal, God will deal with us about it.
For instance, you may have a serious financial problem and need money badly. You pray and pray but nothing seems to happen. Why? It may be that lack of money is not the root cause of your problem; lack of discipline may be. God wants to deal with the lack of discipline first. Otherwise, if He were to give you the money without dealing with the lack of discipline, the money would harm you.
God always deals with the root of the problem, not the symptom. Only when the root is destroyed will the problem disappear.
If you are experiencing frustration, ask God to show you the root cause of it. You may find that you are insisting on your own plan for your life and not God's plan. I can tell you from personal experience that your own plan will never bring you the joy, peace, and fulfillment that God intends for you. Only God's plan for you will do that.
As you surrender to His will for your life, your frustration will disappear and, in the process, you will become more and more like our Savior, Jesus Christ.
NOW IT'S YOUR TURN: How do you handle frustration?  Please share your thoughts in the box below. We value them!
TWEETABLE:
"How to Handle Frustration in Your Life" by Dr. MaryAnn Diorio (CLICK TO TWEET)
________________________________
____________________________________________
____________________________________________