"Guard your heart above all else, for it determines
the course of your life." ~ Proverbs 4:23
______________________________________
AN INVITATION TO YOU: To follow this blog, click here.
"Busy" has become today's buzzword.
Have you noticed that when you ask people how they are, the first words that usually come out of their mouths are, "I'm so busy."  Not only is "busy" a buzzword, it's also become a badge of honor. The busier one is, the more important one is.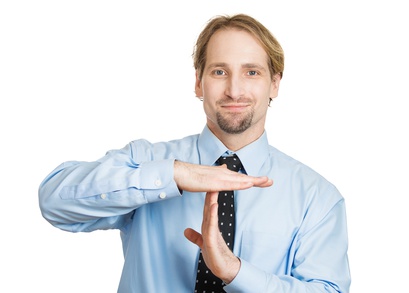 But the busyness lie has a way of finding us out. Sooner or later, our busyness will catch up with us and expose the truth that we are too busy mostly about nothing.
This happened to me when my children were small. I was complaining to the Lord one day that I did not have enough time to do everything I had to do. Expecting a little sympathy from the Lord, I was taken back when He said to me, lovingly but firmly, "MaryAnn, you always have enough time to do what I have called you to do."
Whoa!
"O-O-O-kay,  Lord," I replied. "Either I'm totally disorganized, or I'm doing some things You have not called me to do."  In my case, it was the latter, as I am an organized person by nature.
As I asked the Lord what I was doing that He had not called me to do, I was surprised when He pointed out several church ministries in which I was involved at the time. Good things.
But not good for me.
Besides, other church members were called to those ministries, and I was robbing them of their ministries.
A bad thing!
So, I gave up those ministries and began earnestly to seek God as to what He had called me to do. As I let go of what I wanted, God gave me what I needed. A writing ministry to glorify Him, to get to know Him more intimately, and to teach me His ways in the process.
One of the biggest bonuses I received from stopping the aimless busyness was that I finally started to live. No longer was I barely keeping my head above water and merely surviving. I startd to enjoy my life. I started to smell the roses and to seize the precious moments of life as they presented themselves in quiet, subtle ways. 
In short, I began experiencing the abundant life Jesus died to give me (John 10: 10).
How? By making my time with Jesus the most important priority in my life. By sitting continually at His feet. By refusing to take a step without first seeking Holy Spirit's direction.
In Luke 10: 41-42, Jesus is having a conversation with Martha. Martha, you may recall, was the sister in the Mary-Martha duo who was constantly busy. Her busyness kept her in a continual state of anxiety, worry, and stress. Sound familiar?
In talking to Martha one day while she was busy, busy, busy, Jesus said this: "Martha, Martha, you are worried and bothered about so many things; but only one thing is necessary, for Mary has chosen the good part, which shall not be taken away from her." – Luke 10: 41-42
The good part Marthat's sister Mary chose was to make spending time with Jesus more important than anything else. More important than preparing the meal. (Jesus fed five thousand without cooking, remember?)  More important than cleaning the house. (When Jesus is present, the dust can wait.)
More important than anything else we think we must do.
How so? Because when we spend time with Jesus first, He loves on us and we love on Him. Out of that love (BEING) flows His guidance (DOING). When we've spent time first with Jesus, we don't waste time doing things He doesn't want us to do. He shows us what is most important in His plan for our lives on that particular day–and every day. He spares us from needless worry trying to figure things out on our own, trying to figure out what needs to get done first and how to get it done.
Most of all, when we seek Jesus first, we remain in His Presence all day long, basking in His love as we listen for His voice and obey His instructions. Talk about living in peace and joy!
If you, like me, have struggled with busyness, yield your struggle to Him now. Then live moment by moment in His sweet Presence. Soon, when someone asks you the reason for your peace and joy in the midst of a busy-crazed world, you can say, like me, "I'm joyful and at peace because I live in a different dimension of time–Eternal Time!"
NOW IT'S YOUR TURN: Do you struggle with busyness? How do you deal with it?
TWEETABLE: "How to Stop Being Too Busy to Live" by Dr. MaryAnn Diorio (CLICK TO TWEET)
_________________________________________________________________________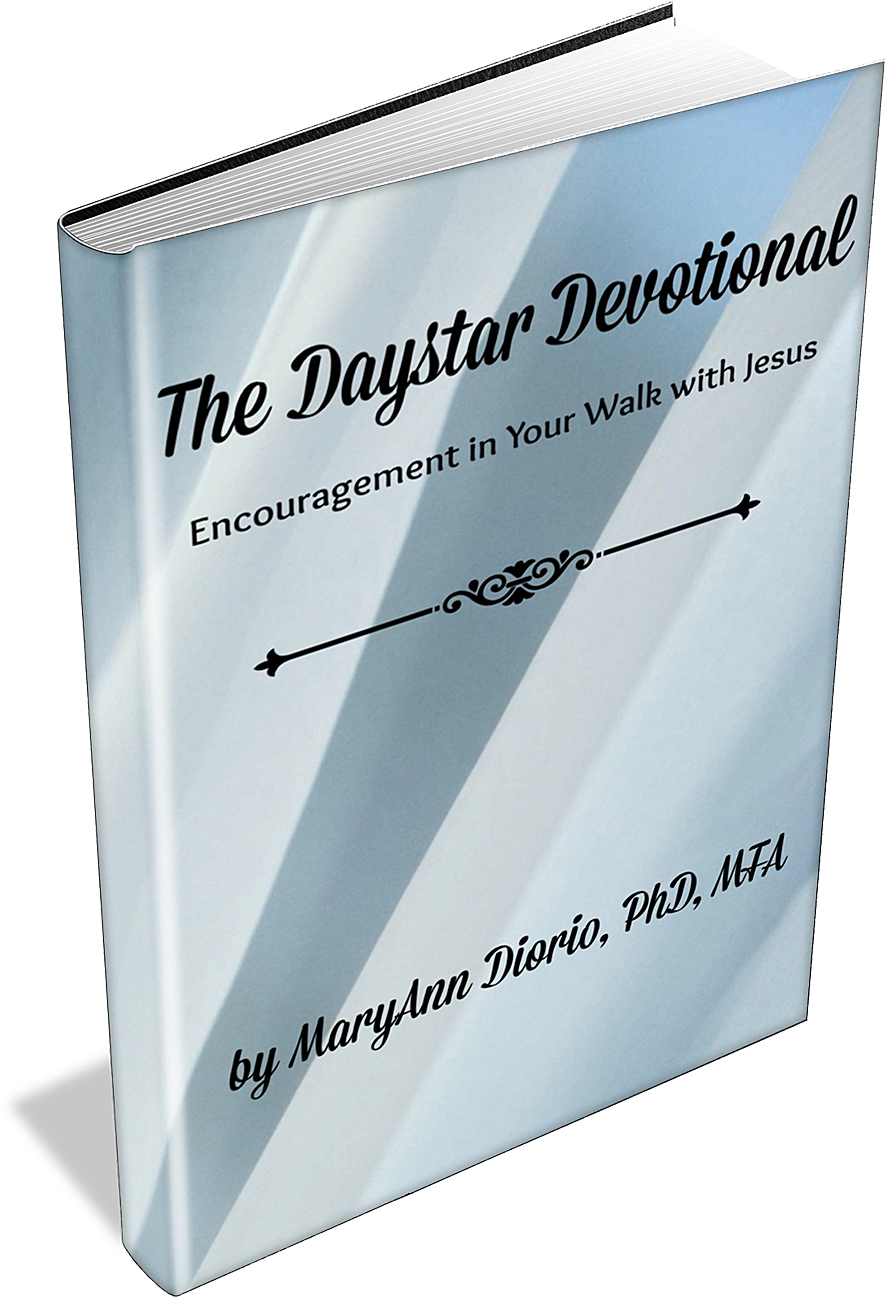 The Daystar Devotional is a compilation of weekly devotionals I wrote for almost six years. At popular reader request, I have compiled these devotionals into a single volume for your convenience. I trust this book will encourage you in your walk with Jesus.
Available on Amazon for only $3.99. To purchase your copy, click here.
________________________________
To receive these blog posts in your mailbox, please click here.

If you found this post helpful, please forward it to a friend. Thank you!
____________________________________________
____________________________________________
____________________________________________