"Guard your heart above all else, for it determines
the course of your life." ~ Proverbs 4:23
______________________________________
AN INVITATION TO YOU: To follow this blog, click here.
I have a confession to make. I am a recovering perfectionist. Crooked pictures hanging on my walls send me into a flurry of straightening. Papers stacked in messy piles on my desk demand my making all the edges even. Clothes hanging out of order in my closet scream for re-ordering.
Perhaps you've never dealt with this evil spirit of perfectionism–and yes, it is an evil spirit–but if you have, there is hope for you.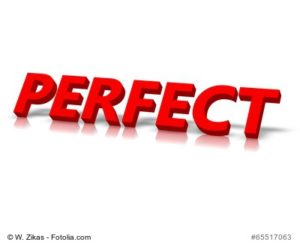 First of all, let's define perfectionism. The Merriam-Webster Dictionary defines perfectionism as follows: "a disposition to regard anything short of perfection as unacceptable."  Does this describe you? If so, I can relate.
The question is, what is "perfection"?
One online dictionary says this: Perfection is "the condition, state, or quality of being free or as free as possible from all flaws or defects." The Merriam-Webster Dictionary describes perfection as "something that cannot be improved."
Interestingly, the word perfectionism does not appear in the original version of this dictionary as written by Noah Webster in 1828. In that dictionary, the word perfectionist is defined as "an enthusiast in religion."  Could perfectionism be related to legalism?  I think so.
Another definition of perfectionism is this: "a doctrine holding that religious, moral, social, or political perfection is attainable, especially the theory that human moral or spiritual perfection should be or has been attained." The truth is that perfection is not attainable on this earth and never will be.
My personal definition of perfectionism is more in line with that of the American Psychological Association: "the need to be or appear perfect." Notice the word need. This definition implies that perfectionism fills a need, albeit in an unhealthful way. It also leads us to examine the root causes of perfectionism. Why would one need to be perfect? Why would one need to appear perfect? Does it have anything to do with acceptance? Acceptance by others or, even more important, self-acceptance?
Let's take a closer look, for only when we destroy the root of perfectionism can we eliminate the fruit of perfectionism.
A perfectionist is someone who derives her worth from her performance. Not a good thing. In fact, to attempt to derive one's worth from one's performance is to believe the lie that one's worth comes from one's performance. Not true!  One's worth comes from God, plain and simple. There is nothing we can do to earn our worth. It is given to us by God and can never be taken from us. It is an inherent characteristic of our humanity.
So why do we fall into the trap of perfectionism?

1–Parental Response. Parents often unwittingly open the door to the spirit of perfectionism by showing pleasure when a child performs well and displeasure when he does not. For example, a parent may look at a child's report card and focus on the only C instead of the four A's. This sends the message to the child that he is loved only when he performs well. As the child internalizes this message, he starts to believe that he is not loved for who he is but for what he does. This is conditional love–love based on the condition that the child perform well.
We were designed by God to thrive only when loved unconditionally–without the need to perform in order to be loved.  Our hearts want to be loved simply because we are, not because we do. Being, not doing, is the essence of God's love for us.
2–Peer Pressure. We all want to be accepted by others. Acceptance is a vital part of good human relationships. But the degree to which we desire the acceptance of our peers varies. The problem arises when we look to our peers for the acceptance that should only come from God. When we derive our self-worth from the acceptance of our peers, we fall into the trap of perfectionism.
3–Personal Perception. Too often, we fall into the trap of perfectionism because of the wrong way we see ourselves. We may compare ourselves to others–a practice condemned by Scripture–or we may reject ourselves because we are not the perfect creatures we think we should be. Such an attitude breeds self-hatred and self-condemnation which, in turn can lead to physical illness.

So, what can we do to overcome perfectionism and to accept ourselves just as we are–imperfect human beings trying to make the best of life? Here are a few truths I've discovered over the years of dealing with my own perfectionism and of coaching countless people struggling with perfectionism:
1–Recognize that perfectionism is a form of self-hatred and self-rejection. I was stunned to discover this truth because I never thought I hated myself or rejected myself.  But the truth is that perfectionism is our attempt to accept ourselves because of what we do rather than who we are in God's eyes. When we fall short in our performance, we get angry with ourselves and, eventually, we will grow to hate ourselves or reject ourselves because of our imperfection.
2–Recognize that perfectionism indicates we are still trying to earn God's love. Since perfectionism is often related to a parent's acceptance or rejection of us based on our performance, we think that God also accepts or rejects us based on our performance. This is legalism, not grace. We do not earn God's love by performing well. We do not nor cannot earn God's love at all. He simply gives it to us because He is God and He is Love.
3- Recognize that perfectionism is a form of idolatry. It places our focus on our performance and not on God's grace. In short, perfectionism puts what we do above what God did for us. Idolatry is sin.
4- Recognize that perfectionism is different from excellence. Excellence simply means doing our best. Excellence allows for failure as we work toward our goals. When we are striving for excellence, we still accept ourselves when we fail. In all that we do, we should strive for excellence, not perfection.
If you are struggling with perfectionism, let me encourage you. Jesus will set you free. As you yield your perfectionism to Him, He will drive it far from your life.
You also have a part to play. That part is to resist the evil spirit of perfectionism whenever it tempts you. Now, whenever I am tempted to straighten the crooked pictures on my wall, I resist the temptation and, smiling, I let them stay crooked and walk away. 🙂
NOW IT'S YOUR TURN: Do you struggle with perfectionism? If so, what have you done to get it under control so you can accept yourself?
TWEETABLE:  "Perfectionism is not the same as excellence." – Dr. MaryAnn Diorio, "How to Accept Yourself Just the Way You Are" (CLICK TO TWEET)
AN INVITATION TO YOU: To follow this blog, click here.
_________________________________________________________________________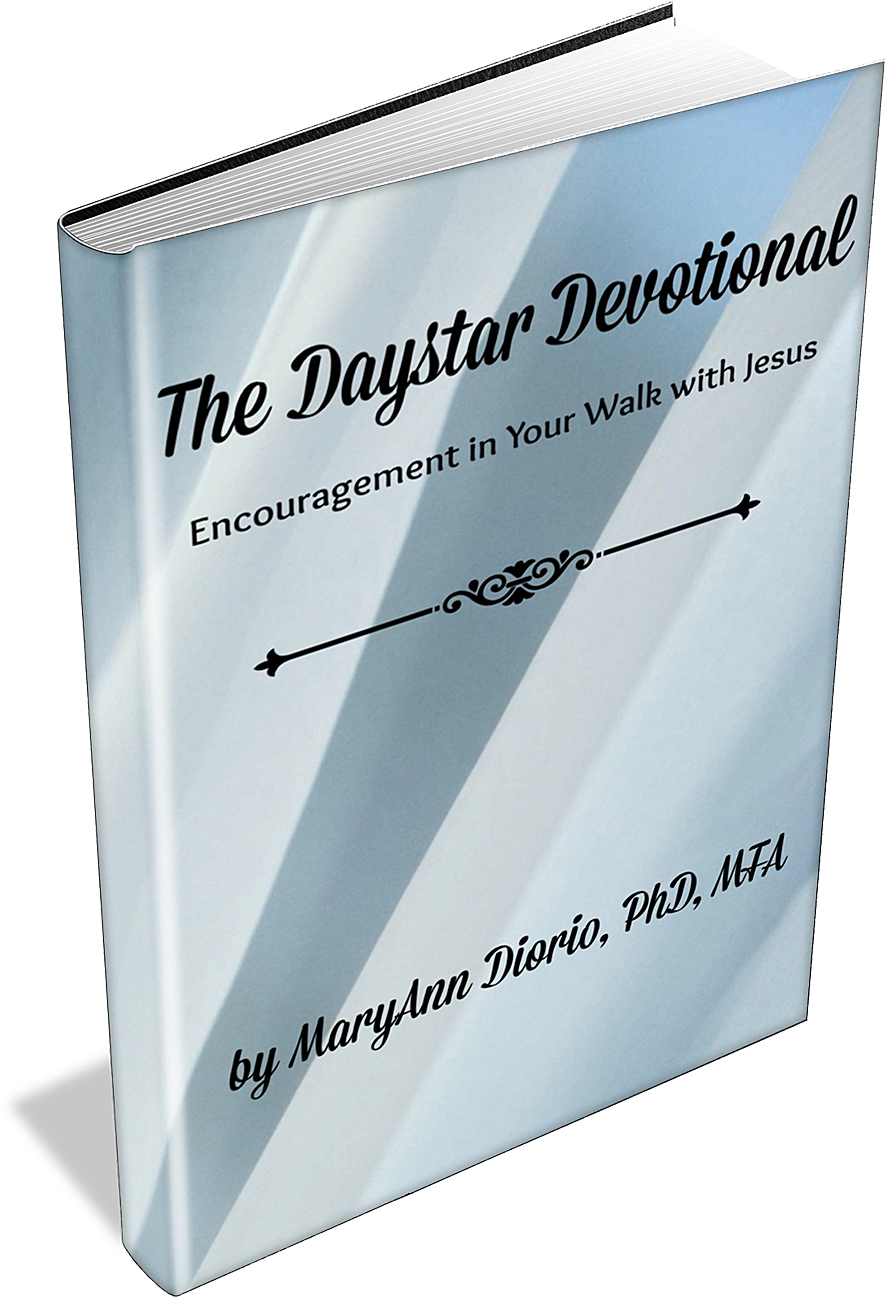 The Daystar Devotional is a compilation of weekly devotionals I wrote for almost six years. At popular reader request, I have compiled these devotionals into a single volume for your convenience. I trust this book will encourage you in your walk with Jesus.
Available on Amazon for only $3.99. To purchase your copy, click here.
________________________________
To receive these blog posts in your mailbox, please click here.

If you found this post helpful, please forward it to a friend. Thank you!
____________________________________________
____________________________________________
____________________________________________