"Guard your heart above all else, for it determines
the course of your life." ~ Proverbs 4:23
______________________________________
Everywhere we turn, people are walking around with broken hearts. Maybe you are one of them. If you are struggling with depression, fear, or torment of any kind, your heart is very likely broken.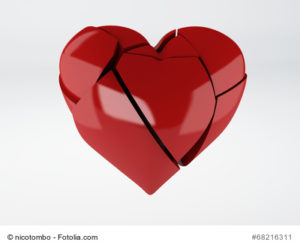 When Scripture talks about the heart, it is usually referring to the soul. The soul is that part of us comprised of the emotions, the mind, and the will. Once we are born into this world, we become targets of Satan's attempts to fragment our soul (John 10:10). This happens through trauma, abuse of any kind, family dysfunction, accidents, injury, and physical illness, among other things.
When Satan successfully attacks our souls, they become fragmented and incapable of functioning properly. This is the reason we feel broken inside and sometimes have difficulty coping in life.
But the good news is that Jesus restores our souls (Psalm 23: 3)! He came to give us life, and life more abundantly (John 10: 10). Hallelujah!
Over the years, I have discovered and applied five Biblical keys that have brought healing to my own heart that was broken many years ago. If you apply these keys to your own life, I am confident they will bring healing to your broken heart, as well.
Key #1: Submit to God (James 4: 7). In the midst of your pain, decide that you will obey God no matter the cost. When we are hurting, we may be tempted to make decisions contrary to God's Word. We may be tempted to do harmful things to ease our pain. Resist this temptation by purposing in your heart to submit to God by obeying His Word.
Key #2: Examine your heart (James 4: 8). Sometimes we have contributed to our own broken heart through our own wrong actions. When we have a broken heart, we should ask ourselves if we have done anything to contribute to the breach in relationship. Perhaps we instigated an argument through our own anger or jealousy. Perhaps we lied or engaged in gossip. Perhaps we accused someone falsely. If we have contributed in any way to harming a relationship that resulted in our own broken heart, we must repent and ask God to forgive us.

Key #3: Do not speak evil of the person who broke your heart (James 4: 11). When someone has broken our heart, we may be tempted to seek justification or solace for our hurt by talking badly about the person who wronged us. We must resist this temptation. Instead, we should place the person in God's hands and let Him deal with him or her. In addition, we should pray that the person who hurt us will repent of his evil ways and seek Christ.

Key #4: Forgive the person who broke your heart (Colossians 3: 13). Forgiveness sets you free from the torment of anger that often accompanies a broken heart. Forgiving the person who broke your heart will allow God to bring healing to your heart. Resist the temptation to hold on to bitterness or unforgiveness toward the person who broke your heart because this will ultimately hurt only you.
Key #5: Trust God to mend your broken heart (Proverbs 3: 4-5). God knows how to heal your broken heart. Don't second-guess at how He will do so. He is God and will restore us in the way that is best for us. But you can stake your life on His promise to restore your soul when you ask Him and trust Him to do so.
Healing your broken heart may take time, so don't be discouraged. Know that God is at work in you. He will take your broken heart and mend it, making it stronger and healthier than it was before it was broken.
Take to heart His wonderful promise to you: "He heals the brokenhearted and bandages their wounds" (Psalm 147: 3).

NOW IT'S YOUR TURN:  How has God healed your broken heart?
TWEETABLE: "Five Keys for Healing a Broken Heart" by Dr. MaryAnn Diorio (CLICK TO TWEET)
AN INVITATION TO YOU: To follow this blog if you are on Facebook, click here.  If you are not on Facebook or if you prefer to subscribe via another venue, you may do so by using any one of the other subscription options listed under the Networked Blog section in the sidebar on my website: www.maryanndiorio.com/blog.  Thank you!

If you found this post helpful, please forward it to a friend. Thank you!
____________________________________________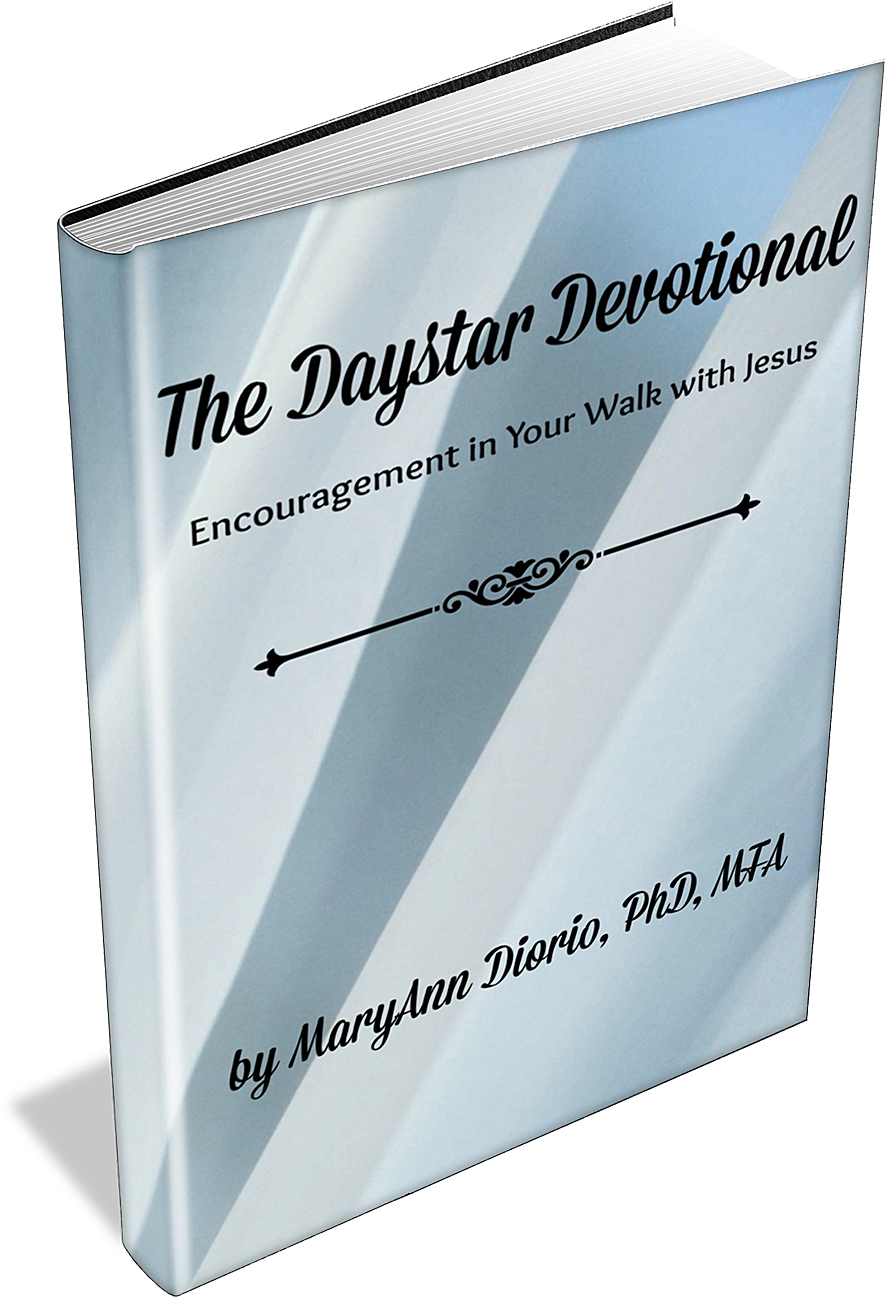 The Daystar Devotional is a compilation of weekly devotionals I wrote for almost six years. At popular reader request, I have compiled these devotionals into a single volume for your convenience. I trust this book will encourage you in your walk with Jesus.
Available on Amazon for only $3.99. To purchase your copy, click here.
____________________________________________
____________________________________________