"Guard your heart above all else, for it determines
the course of your life." ~ Proverbs 4:23
______________________________________
AN INVITATION TO YOU: To follow this blog, click here.
Have you ever been in a totally dark room and lit a match? Amazing, isn't it, how that tiny little match lights up the whole room!
Every day we go out into a world that is growing increasingly dark.  Your workplace may be dark. The school or university you attend may be dark. You may even find yourself living as the only Christ-Follower in a home that is dark. If so, what are you to do? Here are a few suggestions that have worked for me in various environments: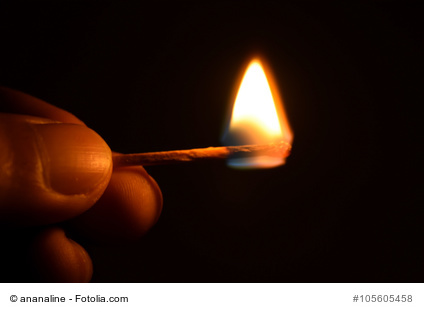 1-Remember that we are the light of the world. Jesus said as much in Matthew 5: 14. We are that little match that will light up whatever environment we enter, no matter how dark. Because Christ lives in us, He goes with us. So, whenever we enter a room, Christ is entering with us, and His light in us will light up that room.
2-Remember that we must first strike the match. In order for Christ's light in us to shine into the darkness, we have to strike the match. This means we have to yield to His light in us and allow it to flow out of us. In other words, we have to choose to shine His light. We cannot, as Scripture warns, hide the light under a basket (Matthew 5: 15). It does no good there.
3-Remember that we must hang our light on a lampstand. How do we hang our light on a lampstand? Through the words we speak and the things we do.
There is a dangerous quote going around in Christian circles and attributed to St. Francis that says this: "Preach the gospel always and if necessary, use words." While I understand the intent of this quote, I think it has caused many Christ-Followers to feel they are off the hook when it comes to preaching the Gospel with words. Such an attitude is clearly contrary to Scripture.
Shortly before He ascended to Heaven, Jesus said this: "Go into all the world and preach the gospel to all creation." Preaching means opening our mouths and using words. If we do not use words to be a light, we may give the false impression that the good works we do are the result of our upbringing and not the result of Christ's life within us.

Why must we hang our light on a lampstand by what we say and do? So that everyone who sees our light will praise our heavenly Father. The light we carry is not for our glory; it is for God's glory. When those in darkness notice the light–and they will notice it–they will want to know where our light comes from. When we tell them it comes from Christ in us, they will want the light for themselves.
NOW IT'S YOUR TURN: What do you do to drive out darkness from your world?

TWEETABLE: "How to Drive out the Darkness from Your World" by Dr. MaryAnn Diorio (CLICK TO TWEET)
_________________________________________________________________________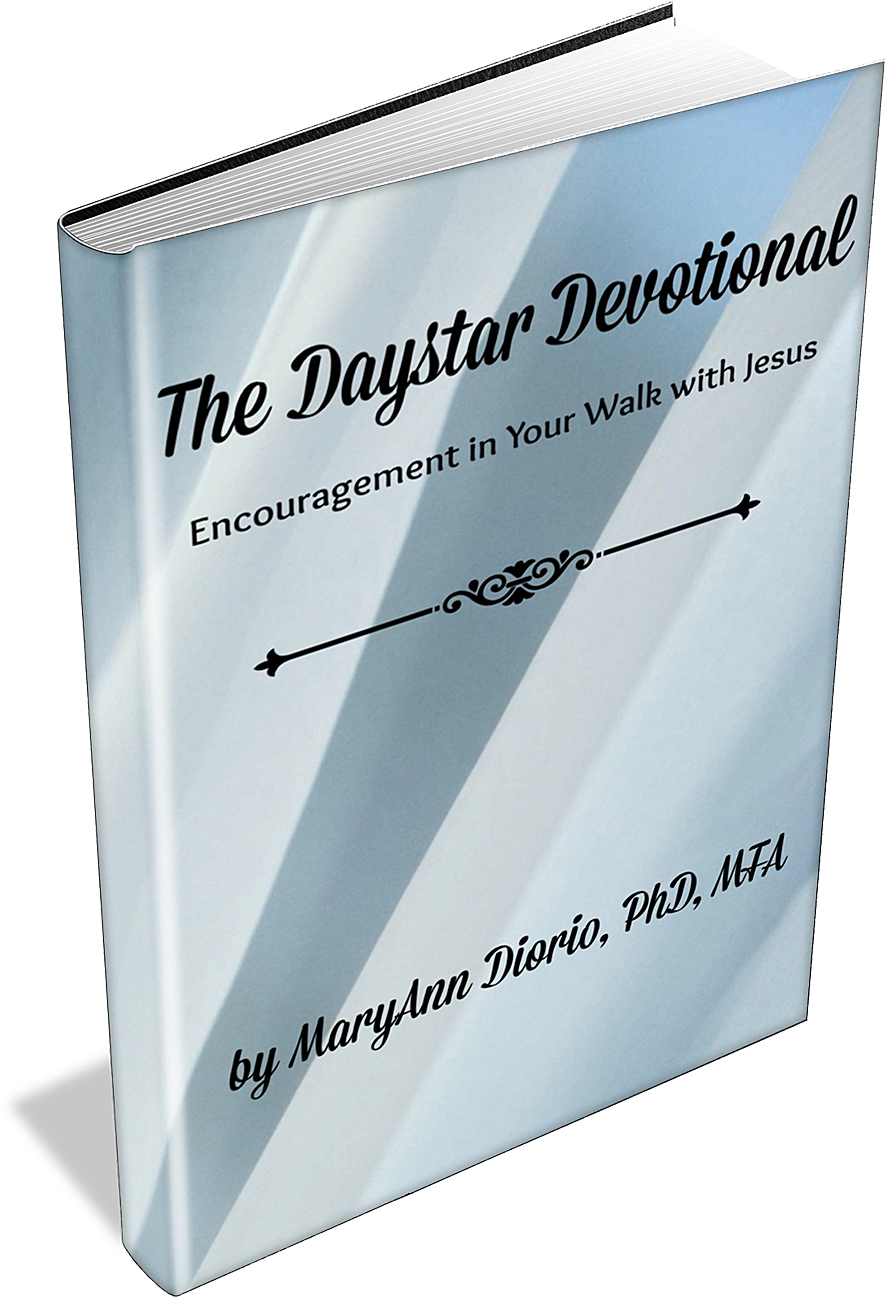 The Daystar Devotional is a compilation of weekly devotionals I wrote for almost six years. At popular reader request, I have compiled these devotionals into a single volume for your convenience. I trust this book will encourage you in your walk with Jesus.
Available on Amazon for only $3.99. To purchase your copy, click here.
________________________________
To receive these blog posts in your mailbox, please click here.

If you found this post helpful, please forward it to a friend. Thank you!
____________________________________________
____________________________________________
____________________________________________