"Guard your heart above all else, for it determines
the course of your life." ~ Proverbs 4:23
______________________________________
AN INVITATION TO YOU: To follow this blog via Facebook, click here. If you are not on Facebook or would prefer to subscribe via a different venue, please check the sidebar to the right for subscription options. Thank you!
_______________________________________________________________
Did you know that before Lucifer fell, he was the angel in charge of worship in Heaven? Let's take a look at what the Bible says about him in Ezekiel 28: 13-14:
You were in Eden, the garden of God;
Every precious stone was your covering:
The sardius, topaz, and diamond,
Beryl, onyx, and jasper,
Sapphire, turquoise, and emerald with gold.
The workmanship of your timbrels and pipes
Was prepared for you on the day you were created.
You were the anointed cherub who covers;
I established you;
You were on the holy mountain of God;
You walked back and forth in the midst of fiery stones.
You were blameless in your ways
from the day you were created
till wickedness was found in you.
(Ezekiel 28:13-15)
Part of Satan's attire consisted of pipes that covered him. What were these pipes, and what do they have to do with us as followers of Yeshua?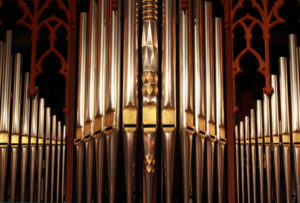 Pipes are wind instruments. They make a sound by using air to express the sound. In human beings, the closest thing to a pipe is the human voice. The human voice is like a pipe in that it requires air to express its sound. When we speak, we are expelling air to create the sound of our words.
When Satan rebelled against God and was thrown out of Heaven, his pipes became defiled. No longer could they be used to worship God and to proclaim His glory. So, God replaced the pipes of Satan with the pipes, or voices, of His children. It is now given to us to proclaim God's will and God's kingdom with our pipes–our voices.
How do we do this? Through the words we speak.
Each of us was created with a sound. Our sound is our purpose. As followers of Yeshua, our purpose is to enforce the Kingdom of God and the will of God in the earth. We do this by declaring His Word over every situation in our lives. When we fail to declare God's Word in the earth, we are failing in our purpose. Moreover, when we fail to declare God's Word in the earth, we are, by default, aiding and abetting the enemy.
Scripture says this in Proverbs 18: 21: "Death and life are in the power of the tongue." How we use our tongue–our words–will determine whether or not we bring life or death into our life and life or death into the earth. God's will in the earth is life. Satan's will in the earth is death.
We have a serious mandate from God to use our words to bring life, not death, in the earth. We will be judged for every "idle" word we speak. What is an idle word? It is any word that does not agree with God's Word.
Years ago, during my Bible study time, I read the following words in Ephesians 4: 29: "Let no corrupt communication proceed out of your mouth, but that which is good to the use of edifying, that it may minister grace unto the hearers." Feeling confident I had not disobeyed that verse because I do not use profanity, I glossed over it and proceeded toward the next one when Holy Spirit stopped me.
"What is corrupt communication?" He asked.
"Lord," I replied, "it's speaking profanity. Using curse words."
"Yes," Holy Spirit said. "But it is far more than that."
I was intrigued and listened for Holy Spirit's explanation.
With much love, He said, "Corrupt communication is any word that does not agree with My Word."
WOW! His explanation stopped me in my tracks and resulted in my spending the next half hour repenting of every word I had spoken that did not agree with God's Word. Words of irritation. Words of frustration. Words of anger. Words of ingratitude. Words of unkindness. Words of complaining. Words of judgment. Words of defeat. Words of doubt. Words of fear. The list went on and on.
I learned a very important lesson that day. I learned that my words mattered.
And so do yours!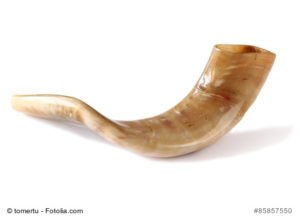 I believe we are too casual with our words. We do not understand that because we are made in the image of God, our words carry power. They are containers of either life or death, and which one they contain and pour out in the earth is up to us.
God created the entire universe with His words. We create our lives with our words. We affect the atmosphere with our words. We affect other people with our words.
Most of all, we promote–or demote–God's will in the earth by our words that come forth through our pipes.
So, how are you using your pipes? Are you using them to proclaim God's truth in the earth? Or are you using them to hinder His truth from coming to pass in the earth?
Be assured of this: Satan is after your pipes! He pressures you to use your words to undermine the purposes of God in the earth. Don't allow him to do so!
Your voice is a human shofar. The shofar is a ram's horn used by ancient Jews as an instrument of worship in religious ceremonies and as a call to battle in times of danger. Let the sound of your shofar fill the earth with the sounds of Heaven. When you sound your shofar–when you use your pipes–let the sound that comes forth from them be a sound that promotes God's agenda, not Satan's agenda. Let the sound that comes forth from your pipes be the sound of victory and not defeat.
The sound of life and not death.
NOW it's your turn: How do you guard your heart by guarding your words?
TWEETABLES:
"Don't Let Satan Play Your Pipes!" by Dr. MaryAnn Diorio (CLICK TO TWEET)
AN INVITATION TO YOU: To follow this blog if you are on Facebook, click here. If you are not on Facebook or if you prefer to subscribe via another venue, you may do so by using any one of the other subscription options listed under the Networked Blog section in the sidebar on my website: www.maryanndiorio.com/blog. Thank you!

If you found this post helpful, please forward it to a friend. Thank you!
____________________________________________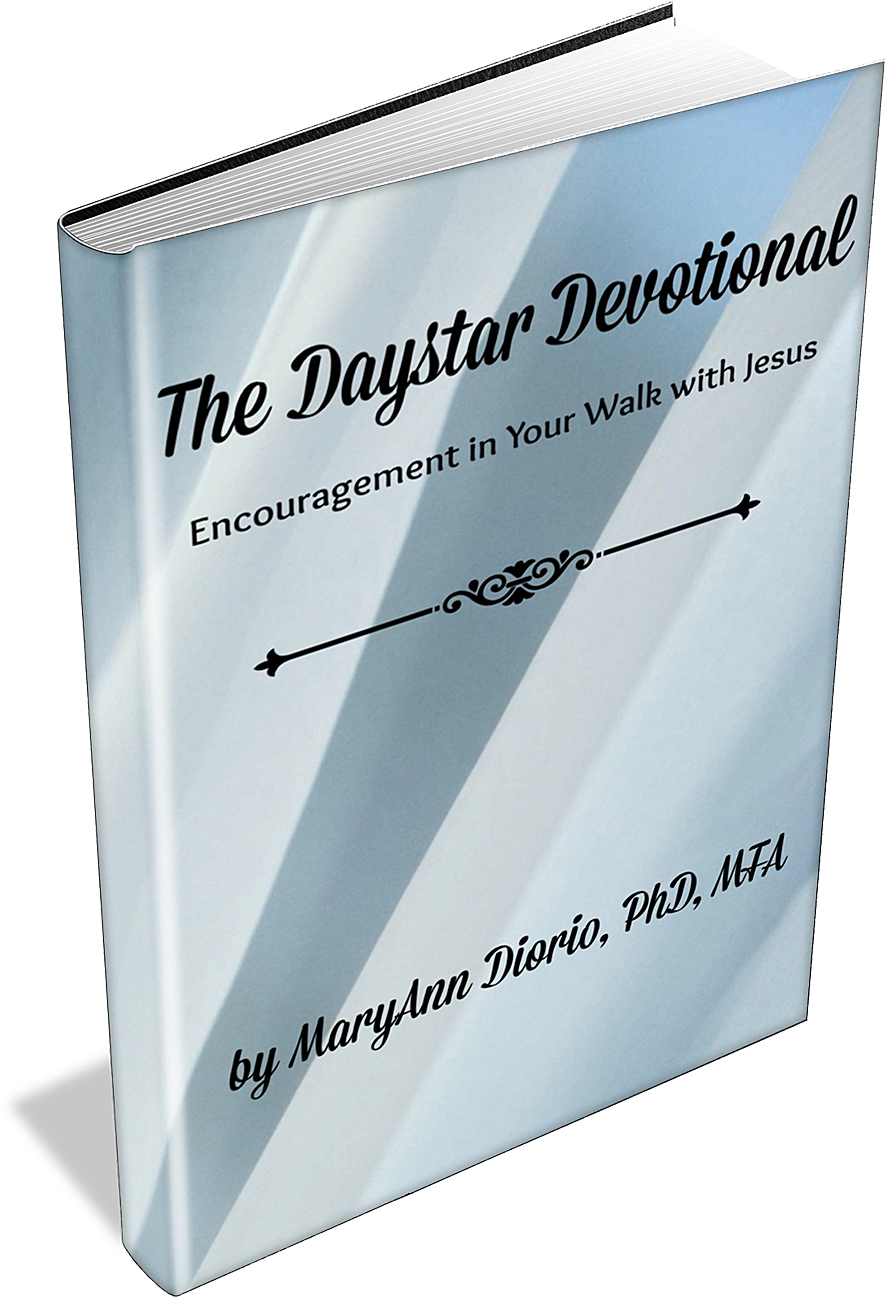 The Daystar Devotional is a compilation of weekly devotionals I wrote for almost six years. At popular reader request, I have compiled these devotionals into a single volume for your convenience. I trust this book will encourage you in your walk with Jesus.
Available on Amazon for only $3.99. To purchase your copy, click here.
____________________________________________
____________________________________________