"Guard your heart above all else, for it determines
the course of your life." ~ Proverbs 4:23
Are you new to this blog? If so, what is the Matters of the Heart blog and why will it bless you to read it?
Matters of the Heart is a weekly blog that deals with the deepest issues of the human heart, the issues we all face but sometimes don't want to talk about. The heart is the programming center of our lives. What is programmed into our heart will affect every area of our lives. Learn how to discover what is in your heart and how to program your heart for success.
AN INVITATION TO YOU: To follow this blog via Facebook, click here. If you are not on Facebook or would prefer to subscribe via a different venue, please check the sidebar to the right for subscription options. Thank you!
_______________________________________________________________
NOTE: This blog post first appeared on my blog on December 21, 2015. Because of the positive feedback from readers, I am posting it again this year. May it especially bless those of you who struggle with difficult emotions during the Christmas season.
CHRISTMAS! The word evokes many feelings, depending on our experiences. For some, Christmas is a happy time, filled with beautiful memories and joyful expectations. For others, Christmas is a depressing time, a season one wants "to get over with" as quickly as possible because of bad memories associated with this time of year.
Having ministered to people for many years, I have come to the conclusion that depressing memories at Christmas time are most often related to problems of unforgiveness. Hurts from the past become more pronounced during the Christmas season, but the reason those hurts still affect us is that we have not let go of the bitterness associated with them. In short, we have not forgiven the people who have hurt us.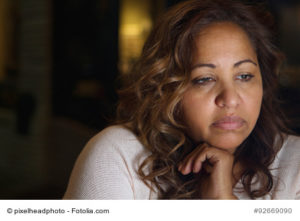 Why do most people have such a difficult time forgiving? I believe the main reason is that they do not understand what forgiveness really means. If you are one of those people, what follows may help you:
LET'S LOOK AT WHAT FORGIVENESS IS NOT:
• Forgiveness is NOT letting someone off the hook.
• Forgiveness is NOT condoning evil.
• Forgiven is NOT being a doormat.
• Forgiveness is NOT having to trust again the person who hurt you.
• Forgiveness is NOT a feeling.
• Forgiveness is NOT an option.
NOW LET'S LOOK AT WHAT FORGIVENESS IS:
• Forgiveness IS taking the person who hurt you off of your hook and placing him on God's hook, then praying that God will have mercy on him.
• Forgiveness IS acknowledging that evil was done but choosing to bear the consequences of that evil without retaliation.
• Forgiveness IS taking charge of your emotions.
• Forgiveness IS setting boundaries with the person who hurt you, even refusing temporary or permanent interaction with that person, if necessary. An example would be a wife who is being beaten by her husband.
• Forgiveness IS a decision.
• Forgiveness IS obedience to God's commandment to forgive.
No matter how badly you have been hurt, choose to forgive. It's the best thing you can do for your own well-being. Unforgiveness chains you emotionally to the person who hurt you. Forgiveness breaks that chain and sets you free.
What better time is there than the Christmas season to forgive those who have hurt us? The very essence of Christmas is the truth that God forgave humanity through the shed blood of Jesus Christ. Who are we not to forgive when God has forgiven us?
So this Christmas, forgive! But don't just forgive. Ask to be forgiven. As the Word of God tells us, "All have sinned and fall short of the glory of God" (Romans 3:23). All of us need not only to forgive but also to be forgiven. And as long as we are on this earth, it is never too late to forgive or to be forgiven.
Now, it's YOUR turn: What emotions does Christmas trigger in you? How do you handle the negative ones? Please leave a comment in the box below.
TWEETABLE: "Deck the Soul with Boughs of Forgiveness" by Dr. MaryAnn Diorio (CLICK TO TWEET)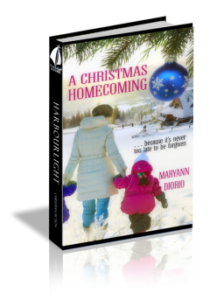 For a heartwarming, compelling story on the power of forgiveness, you may wish to read my novella titled A Christmas Homecoming. It is available in electronic format for your Kindle, Nook, or iPad.
To view the beautiful book trailer of A Christmas Homecoming, click here.
To purchase a copy of A Christmas Homecoming, click here.
Last, but not least, may you forge happy memories this Christmas season as the power of forgiveness sets you free!
Copyright 2012-2016 by MaryAnn Diorio, PhD, MFA. All Rights Reserved. This article may not be reproduced without the written permission of Dr. MaryAnn Diorio. You may reach her at maryann@maryanndiorio.com.
If you found this post helpful, please forward it to a friend. Thank you! You may also be interested in reading the following recent posts:
—Why Getting Offended Is Dangerous
—Don't Let Satan Play Your Pipes!
Older, but very popular posts, include:
—How to Recognize a Contolling Spirit
—Seven Keys to Successful Parenting
Check our archives in the right sidebar for older posts on a variety of topics. You may also search for a particular topic in the search box at the top right. Some of our most popular posts are:
AN INVITATION TO YOU: To follow this blog if you are on Facebook, click here. If you are not on Facebook or if you prefer to subscribe via another venue, you may do so by using any one of the other subscription options listed under the Networked Blog section in the sidebar on my website: www.maryanndiorio.com/blog. Thank you!