Guard your heart above all else,
for it determines the course of your life." ~ Proverbs 4: 23
Have you been as distressed as I by the increasing confusion in communication that is prevalent not only in our government but in life in general? If so, and if you are wondering what is going on, let me share some insights that have helped me. I trust they will help you, too.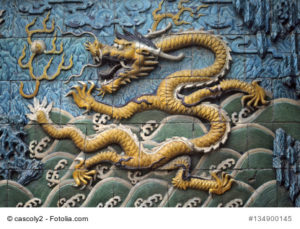 In Isaiah 27: 1, Scripture identifies a "twisting serpent" called Leviathan: In that day the Lord with His hard and great and strong sword will punish Leviathan the fleeing serpent, Leviathan the twisting serpent (Bold emphasis mine). This spirit's goal is to twist everything in our path that is good and holy as we follow Jesus. The Leviathan spirit twists truth, communication between people, perceptions, meanings, and on and on.
For example, have you noticed an increase in misunderstandings with others, particularly those closest to you? Have you noticed that things at work seem to be going in wrong directions or becoming complicated? Have you observed that the enemy is twisting your plans, your God-given assignment, your ministry?
If you are noticing obstacles that are preventing your way from being clear, then it is very likely the spirit of Leviathan is at work.
You might ask how this happens. Scripture says this in Ephesians 6: 12: For we are not fighting against flesh-and-blood enemies, but against evil rulers and authorities of the unseen world, against mighty powers in this dark world, and against evil spirits in the heavenly places. Those "heavenly places" of which the Bible speaks are places in the air above us, whether immediately above us or in what is called the "second heaven."
The air directly above us is part of the earth realm and is called the "First Heaven." The space immediately above the first heaven is the place where Satan and his demons have their headquarters. This is called the "Second Heaven." Above Satan's headquarters is the "Third Heaven," the place where God and His good angels reside.
When Adam and Eve fell, they forfeited their dominion on earth (or in the first Heaven) to Satan. So Satan now roams around man's original domain and rules here. Therefore, he can control the air waves on earth.
Since sound waves from our voices travel through the air, the spirit of Leviathan can take hold of the sound waves and twist them. In other words, I could speak words to another person, and while the sound waves of my words travel through the air, the spirit of Leviathan can twist those sound waves so that the person to whom I spoke will hear a twisted version of my message, thereby creating confusion, misunderstanding, and, possibly, eventual division and alienation.
Satan is a liar and the father of lies (John 8: 44). His chief objective is to oppose the Truth and to insert the Lie. To this end, he works relentlessly by creating doubt, confusion, double-mindedness, and a host of other obstacles to our walk with Christ. He does whatever he can to disrupt communication and to twist meanings.
But the good news is that we who are born again have been restored by the Blood of Christ to our original spiritual state of dominion. Once again we have dominion over the earth, over the first Heaven. So we can take authority in the Name of Jesus over all the machinations and maneuvers of the spirit of Leviathan and render them powerless in our lives.
If you have been assailed by the spirit of Leviathan, please pray this prayer with me now:
Abba, I come to You in the mighty and matchless Name of Jesus. I decree and declare Your Word over my life that says all the words of my mouth are righteous and there is nothing twisted or crooked in them (Proverbs 8: 8). I thank You that according to Your Word, You make straight my paths as I acknowledge You in all my ways (Proverbs 3: 6-7). In the Name of Jesus, I command the spirit of Leviathan to leave my life and my relationships now. I receive in its place Your Holy Spirit of Truth Who makes my way clear. Thank You, Father. Amen.
Now, it's YOUR turn: Have your paths been twisted lately? If so, how? What will you do about it?
TWEETABLE: "Twisting the Truth: The Spirit of Leviathan" by Dr. MaryAnn Diorio (CLICK TO TWEET)
If you found this post helpful, please forward it to a friend. Thank you! Check our archives in the right sidebar for older posts on a variety of topics. You may also search for a particular topic in the search box at the top right. Some of our most popular posts
—How to Recognize a Controlling Spirit

—Sex and Soul Ties
—Are You Playing the Blame Game?
For additional encouragement, check out my podcasts at the following links:
A Moment with MaryAnn – Podcasts on Living the Good Life
Winning with the Word Podcast Series
Write Your Heart Out! – Podcasts for Writers
NOTE: If you are struggling to know your purpose in life, I can help you! As a highly experienced Certified Life Coach, I will help you set priorities in line with your God-given purpose. For more information or to set up a phone appointment, please send me an email at drmaryann@maryanndiorio.com. You'll be taking a major step toward fulfilling your destiny!
Please tell your family and friends about this blog and please pass this post on to them. Thank you!
______________________________________________________________
Matters of the Heart is a weekly blog that deals with the deepest issues of the human heart, the issues we all face but sometimes don't want to talk about. The heart is the programming center of our lives. What is programmed into our heart will affect every area of our lives. Learn how to discover what is in your heart and how to program your heart for success.
AN INVITATION TO YOU: To follow this blog via Facebook, click here. If you are not on Facebook or would prefer to subscribe via a different venue, please check the sidebar to the right for subscription options. Thank you!