Guard your heart above all else,
for it determines the course of your life." ~ Proverbs 4: 23
Outrage seems to be the new buzzword in our country today. Wherever we turn, people are shouting at one another and hurling insult after insult. We see it on the news, in airplanes, and in the public square. What is going on?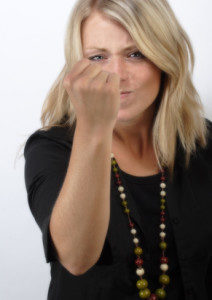 Behind all of this outrage is what Jesus called "the spirit of lawlessness." To be lawless is to act without restraint. It is to rebel against the laws of God and man. This is exactly what we are seeing in our world today. And it is exactly what the Apostle Paul described in 2 Thessalonians 2: 7; "For the secret power of lawlessness is already at work…."
The spirit of lawlessness is rooted in rebellion and often manifests itself in anger and rage. It is spawned by deception and wreaks havoc not only on society but also on the individual operating under its influence.
As the late prophet David Wilkerson pointed out, at the root of the spirit of lawlessness is the lie that God will not punish sin. Wilkerson further taught that in the last days, the spirit of lawlessness would become rampant as more and more people are deceived by this terrible lie.
Have you not heard the argument that a good God would not send people to Hell? This way of thinking is one manifestation of the spirit of lawlessness at work in a person's life.
This lie is especially insidious when it infiltrates the Church and perverts the Gospel. Many churches today teach that God's grace does not require a change in lifestyle once a person accepts Christ. This is blatant deception. Sin has become a bad word. An unmentionable word, lest we offend. But unless a life shows the fruit of conversion, I would seriously question if one has, indeed, been born again.
Lawlessness generates anger, and anger quickly turns into rage. A few years back, I was driving and came to a red light. While I waited for the light to change, a young man in a truck in the lane to my left jumped out of the passenger side and began screaming obscenities while shaking his fist in the air at the drivers around him. It was a sight frightful to behold. But more than fear, I experienced a deep compassion for this young man who was in the grips of Satan's deception, and I prayed for him.
"Sin has become a bad word. An unmentionable word, lest we offend."
So why is the spirit of lawlessness taking over our land? The Apostle Paul gives us the answer in 2 Thessalonians 2: 10: "because they received not the love of the truth, that they might be saved."
People embrace lawlessness because they refuse to embrace the truth. The next verse explains what will happen to them because they refuse to embrace the truth: "For this reason God sends them a powerful delusion so that they will believe the lie and so that all will be condemned who have not believed the truth but have delighted in wickedness."
There it is in a nutshell: Our land is raging with rage because many people have refused to accept the truth of God's Word and, as a result, their minds are being deceived with Satan's lies. Unless they repent, they will be condemned to Hell.
So, what can we, as followers of Jesus, do in the face of rampant rage?
Here are a few tips:
1–Always speak the truth in love (Ephesians 4: 15). Truth without love drives people away. Love without truth drives them farther into sin. Truth combined with love leads people to Christ.
2–Always be a minister of reconciliation (2 Corinthians 5: 18). It is to this we have been called as Christ-Followers. Rather than stir up foolish arguments just to prove we are right–arguments that lead to anger and rage–let's focus instead on pointing people to Jesus Christ so that they can be reconciled to God the Father.
3–Always stay in God's Word (Joshua 1: 8). Study it. Meditate on it. Memorize it. When you know the Truth, you will instantly recognize the Lie. When you recognize the Lie, you can renounce it and be free. And then you can lead others to freedom as well.
Bottom line, the rage problem in our land is a heart problem. And this heart problem can be solved only through the transforming power of our Lord and Savior Jesus Christ.
Now, it's YOUR turn: What suggestions would you offer regarding how to deal with lawlessness and the rage that comes from it? Please comment in the box below.
TWEETABLE: "Why Rage is Raging in Our Land" by Dr. MaryAnn Diorio (CLICK TO TWEET)
RESOURCES TO HELP YOU MEDITATE ON GOD'S WORD:
Please check out two books I've written that will help you to meditate on God's Word:
The Daystar Devotional by MaryAnn Diorio, PhD, MFA
Are you looking for daily encouragement in your walk with Christ? The Daystar Devotional will provide just what you're looking for. Daily readings will give you fresh insight into Scripture verses that will inspire you, encourage you, and strengthen you as you face the challenges of life. A powerful tool for growing in your relationship with Christ.

Available in both print and e-book formats.
CLICK HERE to purchase your copy now.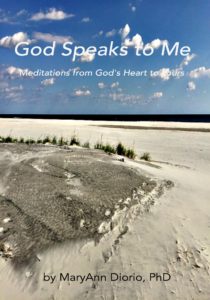 God Speaks to Me by MaryAnn Diorio, PhD, MFA
Available in both print and e-book formats.
CLICK HERE to purchase your copy now
If you found this post helpful, please forward it to a friend. Thank you! Check our archives in the right sidebar for older posts on a variety of topics. You may also search for a particular topic in the search box at the top right. Some of our most popular posts:
—Eight Signs of Spiritual Growth
—Sex and Soul Ties
—How to Recognize a Controlling Spirit
For additional encouragement, check out my podcasts at the following links:
A Moment with MaryAnn – Podcasts on Living the Good Life
Winning with the Word Podcast Series
Write Your Heart Out! – Podcasts for Writers
NOTE: If you are struggling to know your purpose in life, I can help you! As a highly experienced Certified Life Coach, I will help you set priorities in line with your God-given purpose. For more information or to set up a phone appointment, please send me an email at drmaryann@maryanndiorio.com. You'll be taking a major step toward fulfilling your destiny!
Please tell your family and friends about this blog and please pass this post on to them. Thank you!
______________________________________________________________
Copyright 2001-2017 by Dr. Mary Ann Diorio. All Rights Reserved. Photo Source: FreelyPhotos.com.
Matters of the Heart is a weekly blog that deals with the deepest issues of the human heart, the issues we all face but sometimes don't want to talk about. The heart is the programming center of our lives. What is programmed into our heart will affect every area of our lives. Learn how to discover what is in your heart and how to program your heart for success.
AN INVITATION TO YOU: To follow this blog via Facebook, click here. If you are not on Facebook or would prefer to subscribe via a different venue, please check the sidebar to the right for subscription options. Thank you!