Guard your heart above all else,
for it determines the course of your life." ~ Proverbs 4: 23
_________________________________________________
AN INVITATION TO YOU: To follow this blog via Facebook, click here. If you are not on
Facebook or would prefer to subscribe via a different venue, please check the sidebar
to the right for subscription options. Thank you!
__________________________________________________
Whenever my grandchildren scratch a knee or a finger, they run to their Mama for comfort. She kisses the boo-boo, prays for healing, and then bids them go play!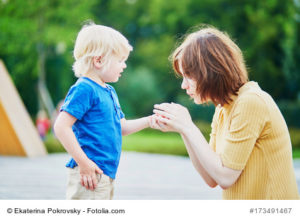 As I recently watched one of these scenarios transpire in my kitchen, Holy Spirit spoke to me. "When you come to me with a problem, do you pray and then go play? Or do you pray and then go fret?"
The Lord's words brought me under conviction. Too often, I pray and then go fret. Too often, I continue to carry the burden I thought I'd laid at the Lord's feet.
Too often, I worry.
Worry is a sin. When I worry, I am not trusting God. When I worry, I am not acting in faith. When I worry, I am moving in fear.
What about you? Do you pray and then go fret? Or do you pray and then go play?
Play symbolizes freedom from worry. Play symbolizes peace and rest.
Play symbolizes faith.
Not long ago, Holy Spirit awakened me with this Scripture verse: "The servant of the Lord must not strive" (2 Timothy 2: 24). To strive is another way of saying to worry, to take matters into my own hands, to try to fix things on my own. Truth be told, I can't fix a thing without God's help, especially the big problems of life. In every case, I need His wisdom, His discernment, and His guidance.
In every case, I need to pray, and then go play.
Since observing the "kiss-the-boo-boo" scenario in my kitchen, I've chosen to switch gears. From now on, when I run to God with a problem, I will leave it there, trusting Him to take care of it. He is bigger than I am, and He can certainly handle the worst of problems.
And then, I will do what He says. "Pray, then go play!"
Now it's your turn! What will you choose to do with your burdens? Will you choose to pray and then go play? Please post your comment in the box below. Thanks!
TWEETABLE: "Pray, Then Go Play!" by Dr. MaryAnn Diorio (CLICK TO TWEET)
STAY IN THE LOOP:

In my latest novel, RETURN TO BELLA TERRA, heroine Maria Landro Tonetta must come to terms with leaving her burdens at the foot of the Cross.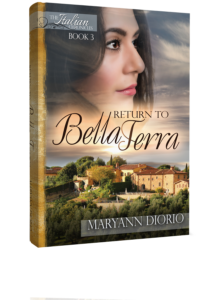 A mother, her son, and the man who threatens to come between them . . .
Available now on Amazon.
If you found this post helpful, please forward it to a friend or relative. Thank you!
Please check our archives in the right sidebar for older posts on a variety of topics. You may also search for a particular topic in the search box at the top right.
Some of our most popular posts:
—Horoscopes? Ouija Boards? Séances? Are They Really Harmless?

—Are You Afraid of Confrontation?
—How to Recognize a Controlling Spirit
For additional encouragement, check out my podcasts at the following links:
A Moment with MaryAnn – Podcasts on Living the Good Life
Winning with the Word Podcast Series
Write Your Heart Out! – Podcasts for Writers
NOTE: If you are struggling to know your purpose in life, I can help you! As a highly experienced Certified Life Coach, I will help you set priorities in line with your God-given purpose. For more information or to set up a phone appointment, please send me an email at drmaryann@maryanndiorio.com. You'll be taking a major step toward fulfilling your destiny!
Please tell your family and friends about this blog and please pass this post on to them. Thank you!
______________________________________________________________
Copyright 2001-2017 by Dr. Mary Ann Diorio. All Rights Reserved.
Matters of the Heart is a weekly blog that deals with the deepest issues of the human heart, the issues we all face but sometimes don't want to talk about. The heart is the programming center of our lives. What is programmed into our heart will affect every area of our lives. Learn how to discover what is in your heart and how to program your heart for success.
AN INVITATION TO YOU: To follow this blog via Facebook, click here. If you are not on Facebook or would prefer to subscribe via a different venue, please check the sidebar to the right for subscription options. Thank you!
____________________________________________
Join my Team and get a free copy of my ebook on balancing your life.
____________________________________________
________________________________
Copyright 2000-2017 by Dr. MaryAnn Diorio. All Rights Reserved. This article may not be published or printed in any form whatsoever without the written permission of Dr. MaryAnn Diorio. You may contact her at drmaryann@maryanndiorio.com to request permission.
Amazon.com Required Disclosure: MaryAnn Diorio is a participant in the Amazon Services LLC Associates Program, an affiliate advertising program designed to provide a means for sites to earn advertising fees by advertising and linking to Amazon.com.