Guard your heart above all else,
for it determines the course of your life." ~ Proverbs 4: 23
_________________________________________________
AN INVITATION TO YOU: To follow this blog via Facebook, click here. If you are not on
Facebook or would prefer to subscribe via a different venue, please check the sidebar
to the right for subscription options. Thank you!
__________________________________________________
Wherever I turn, I find people who feel hopeless. Be it a teenager whose parents just divorced or an elderly person without a family, people everywhere struggle with despair.
According to the American Foundation for Suicide Prevention, suicide is currently the tenth leading cause of death in the United States. On average, 121 people kill themselves every single day. That is 121 too many!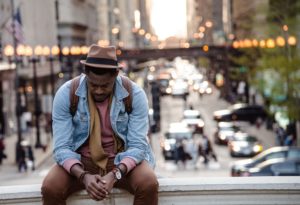 But suicide isn't the only epidemic in the United States. Millions of people suffer from depression and depression-related disorders, like anxiety, panic attacks, obsessive-compulsive disorders, bipolar disorder, and phobias. This should not be. Yet it is.
But why is it?
I would posit that many of these problems stem from a loss of hope, and a loss of hope stems from the lack of a deep, personal relationship with God through Jesus Christ.
The Bible tells us in Hebrews 6: 19 that hope is "an anchor for the soul." In other words, hope keeps us stable and positive in the midst of obstacles. Hope keeps us looking ahead toward a better tomorrow. Toward the day when Christ will return and usher us into the eternal realm where all suffering will cease.
But while we are here on this earth, God wants us not only to survive, but also to thrive. And in order to do so, we must have hope. But our hope must be in the right place.
The only right place for our hope is in Jesus Christ. To hope in anything outside of Christ is to hope in vain, for only Christ is the Solid Rock on which hope can stand.
Much of our disappointment in life comes from the fact that we have hoped in the wrong thing or the wrong person. Perhaps we have placed our hope in a spouse or a child only to be disappointed in that spouse or that child. Perhaps we have placed our hope in a job or a career, only to be disappointed in that job or that career. Perhaps we have placed our hope in a friend who has betrayed us or a parent who has let us down.
Whatever the case, when we place our hope in imperfect human beings or in imperfect human situations, our hope will falter. But when we place our hope in the Perfect God, our hope will never fail.
In Psalm 39: 7, King David asks this question: "And so, Lord, where do I put my hope?" David answers his own question when he says: "My only hope is in You."
David knew that the only safe repository of his hope was God. The same is true for us. When we place our hope in God, we will never be disappointed.
Perhaps you are listening today and you are feeling hopeless. Perhaps your life has crumbled and you don't know where to turn. Perhaps you have even contemplated suicide or have already made arrangements to kill yourself. If I am talking to you, then I urge you to give yourself another chance.
You see, Satan wants to destroy you because you have a great purpose in God's plan, and Satan wants to keep you from fulfilling that purpose. If you were not important to God, Satan would have no need to get you to feel hopeless or to kill yourself. But you are a threat to Satan, so he wants to eliminate you—to take you out of the picture. He does this by stealing your hope.
Without hope, we see no reason to go on. So, if Satan can steal your hope, he can steal your life and your blessings.
God, on the other hand, wants to give you life not steal it from you. He wants to give you hope and peace and every good thing. But in order to receive the hope that God wants to give you, you must receive it from His hand. You must, in short, come to Him.
God is waiting for you to do that now.
Today, if you are feeling hopeless, I urge you to turn to Jesus Christ. He is waiting with open arms for you to turn to Him. He wants to be your Hope. If you have not yet accepted Jesus as your Savior and Lord, I invite you to do so now. Just pray this simple prayer after me:
Lord Jesus, I come to You just as I am. I admit that I am a sinner in need of Your mercy and grace. I acknowledge that You are the Son of God, that You died for me to pay the penalty for my sin, and that You rose from the dead. I receive You now as my Savior and Lord. Make of me all that You created me to be. Amen.
If you sincerely prayed this prayer, you are now a born-again child of God and follower of Jesus Christ. Place your hope in Him. I promise you that you will never be disappointed.
For more information to help you grow in your relationship with Jesus, I invite you to visit my website at maryanndiorio.com.
Now, it's your turn! Do you ever feel hopeless? If so, what do you do to combat hopelessness?
Please share your insights in the box below. Thanks!
To listen to an audio version of this post, please click below.
In my latest novel, RETURN TO BELLA TERRA, heroine Maria Landro Tonetta must learn to turn to God in the midst of her hopelessness.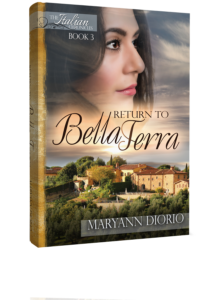 A mother, her son, and the man who threatens to come between them . . .
Available now on Amazon.
If you found this post helpful, please forward it to a friend or relative. Thank you!
Please check our archives in the right sidebar for older posts on a variety of topics. You may also search for a particular topic in the search box at the top right.
Some of our most popular posts:
—Horoscopes? Ouija Boards? Séances? Are They Really Harmless?

—Are You Afraid of Confrontation?
—How to Recognize a Controlling Spirit

For additional encouragement, check out my podcasts at the following links:
A Moment with MaryAnn – Podcasts on Living the Good Life
Winning with the Word Podcast Series
Write Your Heart Out! – Podcasts for Writers

Please tell your family and friends about this blog and please pass this post on to them. Thank you!
______________________________________________________________
Copyright 2000-2017 by Dr. MaryAnn Diorio. All Rights Reserved. This article may not be published or printed in any form whatsoever without the written permission of Dr. MaryAnn Diorio. You may contact her at drmaryann@maryanndiorio.com to request permission.
Amazon.com Required Disclosure: MaryAnn Diorio is a participant in the Amazon Services LLC Associates Program, an affiliate advertising program designed to provide a means for sites to earn advertising fees by advertising and linking to Amazon.com.
Matters of the Heart is a weekly blog that deals with the deepest issues of the human heart, the issues we all face but sometimes don't want to talk about. The heart is the programming center of our lives. What is programmed into our heart will affect every area of our lives. Learn how to discover what is in your heart and how to program your heart for success.
AN INVITATION TO YOU: To follow this blog via Facebook, click here. If you are not on Facebook or would prefer to subscribe via a different venue, please check the sidebar to the right for subscription options. Thank you!
Copyright 2001-2017 by MaryAnn Diorio, PhD, MFA. All Rights Reserved.