Guard your heart above all else,
for it determines the course of your life." ~ Proverbs 4: 23
_________________________________________________
AN INVITATION TO YOU: To follow this blog via Facebook, click here. If you are not on
Facebook or would prefer to subscribe via a different venue, please check the sidebar
to the right for subscription options. Thank you!
__________________________________________________
One doesn't have to live too long before encountering disappointment. Even children at a very young age experience this unpleasant emotion.
What exactly is disappointment, and how should we handle it?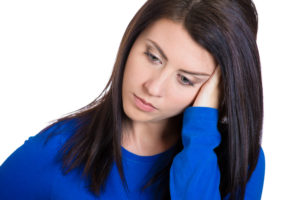 Fotolia_75460561_S.jpg
In his 1828 American Dictionary of the English Language, Noah Webster defines disappointment as "defeat or failure of expectation, hope, wish, desire or intention; miscarriage of design or plan."
We see from this definition that disappointment involves expectations. It involves plans that have not come to fruition and hopes that have not been fulfilled.
Bottom line, disappointment is not getting what we'd hoped we would get.
So, what should we do when we experience disappointment? Here are some insights from God's Holy Word:
1. Give your disappointments to God. Whenever we experience disappointment, our first step should be to turn to God. In Hebrews 13: 5, God says this: "I will never fail you. I will never forsake you." This means that God is with us even in the midst of our worst disappointment. He is with us when life crumbles around us, when relationships fall apart, when dreams turn to despair. He wants to comfort us in the midst of our disappointments and to help us learn from them.
2. Realize that disappointments can build your character. It's all up to you. In Romans 5: 3, we read this: "…We also glory in our sufferings, because we know that suffering produces perseverance; perseverance, character; and character, hope."
By the time I'd reached the age of twenty, I had experienced many serious disappointments in life. I remember standing in front of the mirror one morning, on the edge of despair. By God's grace, as I stared at my reflection in the mirror, I suddenly realized that I had a choice. I could let my disappointments destroy me, or I could let them strengthen me.
Squaring my shoulders, I took a deep breath and, looking myself in the eye, I said aloud, "Girl, your past can either make you or break you. What's it going to be?" Without hesitation, I replied, "My past is going to make me!" That decision set the course for the life I am living today.
3. Balance your expectations with reality. Some people are afraid of disappointment and, therefore, refuse to expect anything of life. They refuse to set goals. They refuse to pursue dreams. All because they are afraid of being disappointed.
Others, on the other hand, set unrealistic goals that are outside of the realistic realm of possibility. For example, they may set a goal to lose 20 lbs. in one week. Or they may set a goal to run a marathon without training for it. When they fail to achieve their goals, they become embittered or angry or depressed.
Neither of the above scenarios is a healthful one. Both are unbalanced, and both lead to disappointment.
4. Trust that disappointments are a blessing in disguise. As I look back over my own life, I realize that, in many cases, what I wanted was not what I needed. In His mercy, God gave me what I needed, and I am so very thankful.
Now, it's your turn! How do you deal with disappointment? Please share your insights in the box below. Thanks!
TWEETABLE: "Dealing with Disappointment" by Dr. MaryAnn Diorio (CLICK TO TWEET)
In my latest novel, RETURN TO BELLA TERRA, heroine Maria Landro Tonetta great disappointments in the form of shattered dreams and unfulfilled expectations. Will she find the strength to deal with them? Read this third novel in The Italian Chronicles Trilogy to find out.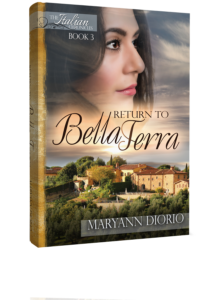 A mother, her son, and the man who threatens to come between them . . .
Available now on Amazon.
If you found this post helpful, please forward it to a friend or relative. Thank you!
Please check our archives in the right sidebar for older posts on a variety of topics. You may also search for a particular topic in the search box at the top right.
Some of our most popular posts:
—Horoscopes? Ouija Boards? Séances? Are They Really Harmless?

—Are You Afraid of Confrontation?
—How to Recognize a Controlling Spirit

For additional encouragement, check out my podcasts at the following links:
A Moment with MaryAnn – Podcasts on Living the Good Life
Winning with the Word Podcast Series
Write Your Heart Out! – Podcasts for Writers

Please tell your family and friends about this blog and please pass this post on to them. Thank you!
______________________________________________________________
Copyright 2000-2017 by Dr. MaryAnn Diorio. All Rights Reserved. This article may not be published or printed in any form whatsoever without the written permission of Dr. MaryAnn Diorio. You may contact her at drmaryann@maryanndiorio.com to request permission.
Amazon.com Required Disclosure: MaryAnn Diorio is a participant in the Amazon Services LLC Associates Program, an affiliate advertising program designed to provide a means for sites to earn advertising fees by advertising and linking to Amazon.com.
Matters of the Heart is a weekly blog that deals with the deepest issues of the human heart, the issues we all face but sometimes don't want to talk about. The heart is the programming center of our lives. What is programmed into our heart will affect every area of our lives. Learn how to discover what is in your heart and how to program your heart for success.
AN INVITATION TO YOU: To follow this blog via Facebook, click here. If you are not on Facebook or would prefer to subscribe via a different venue, please check the sidebar to the right for subscription options. Thank you!
Copyright 2001-2017 by MaryAnn Diorio, PhD, MFA. All Rights Reserved.