"Guard your heart above all else, for it determines
the course of your life." ~ Proverbs 4:23
"Matters of the Heart: is a weekly blog that deals with the deepest issues of the human heart, the issues we all face but sometimes don't want to talk about. The heart is the programming center of our lives. What is programmed into our heart will affect every area of our lives. Learn how to discover what is in your heart and how to program your heart for success.
AN INVITATION TO YOU: To follow this blog via Facebook, click here. If you are not on Facebook or would prefer to subscribe via a different venue, please check the sidebar to the right for subscription options. Thank you!
_______________________________________________________________
Love is a key to the Kingdom of God. In fact, love is the master key because it opens the door to everything else in the Kingdom. Without love, nothing else matters.
Why?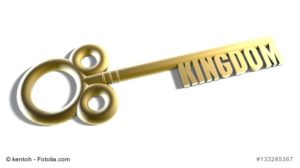 Because God is Love, and without God, there is really nothing else.
Because love is so important, Satan will try to inhibit love, pervert love, or destroy love at every turn. We must be sensitive to his evil tactics and anticipate them.
One of these tactics is fear. Fear is the opposite of love. When we love, we are not afraid to get hurt. Love is vulnerable. It is not afraid of rejection or pain. Love opens itself to these things for a greater good—the good of the one being loved.
The greatest deterrent to love is the self. We all struggle in this area, some of us more than others. For this reason, Holy Spirit teaches us to die daily to the self. Love involves death, but love also leads to resurrection.
Today make a quality decision to live in love. When you live in love, you live in God, and there is no better place to live!
Now, it's YOUR turn: How do you ensure that you walk in love? Please leave a comment in the box below.
TWEETABLE: "Love: The Master Key to Life" by Dr. MaryAnn Diorio (CLICK TO TWEET)