"Guard your heart above all else, for it determines
the course of your life." ~ Proverbs 4:23
"Matters of the Heart" is a weekly blog that deals with the deepest issues of the human heart, the issues we all face but sometimes don't want to talk about. The heart is the programming center of our lives. What is programmed into our heart will affect every area of our lives. Learn how to examine your heart and how to program your heart for success.
AN INVITATION TO YOU: To follow this blog, click here.
____________________________________________________
Are you sick in your body? The real problem may be in your soul.
Much, if not most, physical illness has its roots in a wounded soul. The condition of the soul affects the condition of the body.
The following Bible verse backs up this truth: "Beloved, I pray that you may prosper in all things and be in health, just as your soul prospers (3 John 2, NKJV, underlining mine)." We are in health to the degree that our soul is in health.
Well, what if our soul is not in health? What if our soul has been deeply wounded through trauma, rejection, Satanic ritual abuse (SRA), child abuse (sexual or otherwise), or other demonic activity in our lives? What can we do if this is the case?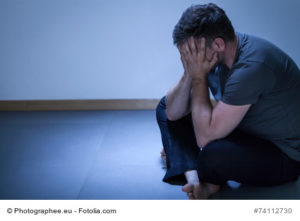 In this multi-part series of blog posts, we will explore the deleterious effects of a wounded soul and what to do about them. We will learn that Jesus meant what He said when He told us in Psalm 23 that He "restores our soul."
First of all, let's define a soul wound. A soul wound is a wound in the soul that has not been confronted and resolved.
Many times we are not even aware of soul wounds because they often occur in utero, in infancy, or in early childhood. Satan uses these times of intensified vulnerability to wreak his havoc on a child's soul.
Sadly, most parents—even Christian parents—are unaware of their child's spiritual vulnerability to Satanic attack. Consequently, they do not know to protect their children from these attacks. As a result, Satan establishes strongholds in the child's life that can last a lifetime if not recognized and dealt with.
"A soul wound is a wound in the soul that has not been confronted and resolved."
Signs of Soul Wounds
What are some signs that our soul has been wounded?
__Lack of joy. Scripture tells us that "the joy of the Lord is our strength" (Nehemiah 8: 10). Joy and happiness are not the same thing. We can be unhappy about a situation but still be joyful in the midst of it. If our joy has been depleted, we may be suffering from a soul wound.
__Offense. Am I easily offended? Do I feel that people are out to get me?
__Self-Condemnation. Am I frequently down on myself? Angry at myself for making a wrong decision or for messing up? Unable to forgive myself for something I said, did, or didn't do?
__Defensiveness. Do I feel the need to defend myself? To prove that I am right? That I am worth something?
__Shame. Am I carrying around a hidden secret that I can't share with anyone because I am afraid I would be rejected if I did?
__Deep sadness / Depression. Do I frequently feel hopeless? Does the future look bleak? Have I lost the will to live?
These are just a few signs of possible soul wounds. In future posts, we will look more closely at how soul wounds develop, how they cause sickness, how they affect our lives and our relationships, and what to do to be healed of them.
My Prayer for Us Today: "Lord, please reveal to us the wounds of our soul so that we may come to You for healing and restoration. In Jesus' Name. Amen."
Now, it's YOUR turn: Have you suffered soul wounds? If so, how have you dealt with them? Please leave your valued comment in the box below.

TWEETABLE: "THE SOUL ROOTS OF SICKNESS" by Dr. MaryAnn Diorio (CLICK TO TWEET).

To be sure you don't miss any of my future blog posts, you may wish to subscribe to Matters of the Heart. CLICK HERE.
____________________________________________
____________________________________________
Check out my You-Tube series, YOU WERE MADE FOR GREATNESS!, based on my popular book by the same title.
____________________________________________________________________
Need a break? Read my latest short story, "Fire-Engine Love." Only $0.99.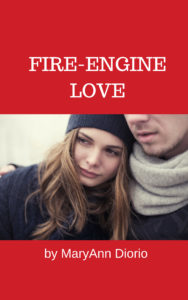 Tammie Burke is expecting her second child. But when her husband is suddenly taken from her, Tammie faces the fear of having to raise their two children alone. Will her faith in God help her to put her life back together?
____________________________________________________________________
Learn how Don Franco overcame pride in The Italian Chronicles Trilogy.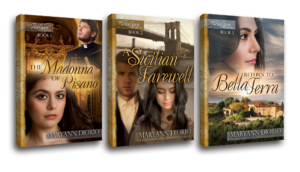 For additional encouragement, check out my podcasts at the following links:
___________________________________________
Copyright 2018 by Dr. MaryAnn Diorio. All Rights Reserved. This article may not be published or printed in any form whatsoever without the written permission of Dr. MaryAnn Diorio. You may contact her at info@maryanndiorio.com to request permission.
Amazon.com Required Disclosure: MaryAnn Diorio is a participant in the Amazon Services LLC Associates Program, an affiliate advertising program designed to provide a means for sites to earn advertising fees by advertising and linking to Amazon.com.
Disclaimer: This site uses cookies. Your continued use of this site constitutes your consent to our use of cookies.