"Guard your heart above all else, for it determines
the course of your life." ~ Proverbs 4:23
"Matters of the Heart" is a weekly blog that deals with the deepest issues of the human heart, the issues we all face but sometimes don't want to talk about. The heart is the programming center of our lives. What is programmed into our heart will affect every area of our lives. Learn how to examine your heart and how to program your heart for success.
AN INVITATION TO YOU: To follow this blog, click here.
____________________________________________________
Last week, we explored some signs of soul wounds and how they can make the body sick. We learned that sickness of the soul is often reflected in sickness of the body. In fact, most physical sickness begins in soul sickness. The sicker the soul, the sicker the body. Conversely, the healthier the soul, the healthier the body.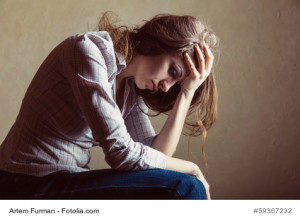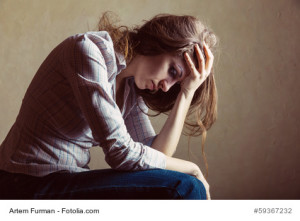 So, it behooves us to seek soul health in addition to physical health. In fact, seeking soul health first may go far in eliminating many physical ailments.
Just as there are many kinds of physical illness, so are there many kinds of soul illness. But before we get into them, let's take a look at what comprises the soul.
The human being is made up of three parts: spirit, soul, and body. Contrary to some teaching, the soul is not the same as the spirit. Scripture makes this clear in 1 Thessalonians 5: 23: "Now may the God of peace make you holy in every way, and may your whole spirit and soul and body be kept blameless until our Lord Jesus Christ comes again" (Underlining mine).
With this truth in mind, let's take a look at what comprises the soul part of us. The soul is comprised of the mind (aka intellect), the emotions, and the will. (Have you noticed that we are triune beings [spirit, soul, and body] and that each of those three parts is also triune?)
Your mind or intellect is that part of your soul that knows, thinks, analyzes, and remembers things.
Your emotions comprise that part of your soul that expresses the various emotions like love, anger, grief, and desire.
Your will is that part of your soul that chooses and makes decisions.
"The sicker the soul, the sicker the body. Conversely, the healthier the soul, the healthier the body."
When Adam and Eve sinned, the result was catastrophic. Not only was man's spirit separated from God, but man's soul was ruined. Ephesians 4: 17-18 tells us that our soul was "darkened" and we became "alienated from the life of God" because we became "ignorant." We could no longer think straight (mind). We began to experience and express negative feelings (emotions). And we began to rebel against God (will).
When we are born again, we receive a new spirit—perfect in every way because Christ now indwells our spirit. But when we are born again, we do not receive a new soul or a new body. Those will come after we die.
So, what are we to do now with our wounded souls and weak bodies while we are still on this earth? Romans 12: 2 gives us the answer: "Don't copy the behavior and customs of this world, but let God transform you into a new person by changing the way you think. Then you will learn to know God's will for you, which is good and pleasing and perfect."
As our minds (one part of the soul) are transformed by God, our emotions and our will (the other two parts of the soul) will experience more and more healing. As a result, our bodies will experience more and more health.
To renew our minds simply means to align our way of thinking with God's way of thinking. It means to turn away from the lies we have been believing about God and about ourselves to the truth God wants us to believe about Him and about ourselves.
How do we renew our minds? Through the continual study and application of God's Word to our lives.
There are many kinds of soul sickness. In fact, any one part of the soul can be sick—the mind, the will, or the emotions. But sickness in one part will affect the other two parts.
Next time, Lord willing, we will explore some kinds of soul sickness. We will talk about "soul fragmentation"—what it is and what to do about it. Finally, we will discuss the wonderful truth that Jesus can and will restore our souls as He promises in Psalm 23.
My Prayer for Us Today: "Lord, thank You that You are able and willing to bring healing and restoration to our wounded souls. We receive Your healing today in Your Precious Name. Amen."
Now, it's YOUR turn: Do you believe that God not only can heal your soul wounds but that He wants to? Please leave your valued comment in the box below.

TWEETABLE: "THE SOUL ROOTS OF SICKNESS-Part Two" by Dr. MaryAnn Diorio @DrMaryAnnDiorio (CLICK TO TWEET).

To be sure you don't miss any of my future blog posts, you may wish to subscribe to Matters of the Heart. CLICK HERE.
____________________________________________
____________________________________________
Check out my You-Tube series, YOU WERE MADE FOR GREATNESS!, based on my popular book by the same title.
____________________________________________________________________
Need a break? Read my latest short story, "Fire-Engine Love." Only $0.99.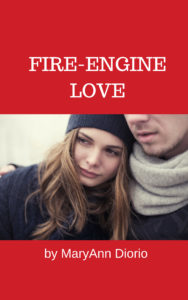 Tammie Burke is expecting her second child. But when her husband is suddenly taken from her, Tammie faces the fear of having to raise their two children alone. Will her faith in God help her to put her life back together?
____________________________________________________________________
Learn how Don Franco overcame pride in The Italian Chronicles Trilogy.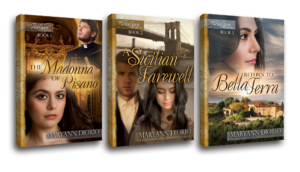 For additional encouragement, check out my podcasts at the following links:
___________________________________________
Copyright 2018 by Dr. MaryAnn Diorio. All Rights Reserved. This article may not be published or printed in any form whatsoever without the written permission of Dr. MaryAnn Diorio. You may contact her at info@maryanndiorio.com to request permission.
Amazon.com Required Disclosure: MaryAnn Diorio is a participant in the Amazon Services LLC Associates Program, an affiliate advertising program designed to provide a means for sites to earn advertising fees by advertising and linking to Amazon.com.
Disclaimer: This site uses cookies. Your continued use of this site constitutes your consent to our use of cookies.