"Guard your heart above all else, for it determines
the course of your life." ~ Proverbs 4:23
"Matters of the Heart" is a weekly blog that deals with the deepest issues of the human heart, the issues we all face but sometimes don't want to talk about. The heart is the programming center of our lives. What is programmed into our heart will affect every area of our lives. Learn how to examine your heart and how to program your heart for success.
AN INVITATION TO YOU: To follow this blog, click here.
____________________________________________________
Last week, we discussed the results of Adam and Eve's sin on the human soul. We considered the three parts of the soul—the mind, the will, and the emotions—and the function of each part. In this week's post, we'll be exploring some different kinds of soul sickness, focusing particularly on "soul fragmentation."
What is soul fragmentation? Soul fragmentation is simply another term for the tearing apart of the soul. This tearing apart occurs during times of trauma.
When we experience a traumatic event, we cope with the trauma by placing the intense emotion and memory caused by the trauma in a special part of our soul and walling it off from the rest of our soul. Depending on the severity of the trauma, if we didn't wall it off, we would likely not be able to go on with life. These parts that are walled off are called fragments.
All of us experience soul wounds during our lives. Many of these wounds begin in the womb and in early infancy and childhood. Others result from our own sin. Unless dealt with, these wounds last a lifetime, affecting our relationships and every aspect of our lives.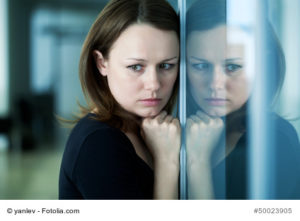 Every time the soul is wounded, it is fragmented in some way. The Bible describes this fragmentation in several different terms:
A tearing apart or rending

: "Lest he tear my soul like a lion, rending it in pieces, while there is none to deliver" (Psalm 7: 2);

A destruction

: "But whoso committeth adultery with a woman lacketh understanding: he that doeth it destroyeth his own soul" (Psalm 6: 32);

A disturbance or an unsettling

:–"Since we have heard that some of our number to whom we gave no instruction have disturbed you with their words, unsettling your souls…." (Acts 15: 24);

A defilement or a polluting

:–"Then said I, 'Ah Lord GOD! behold, my soul hath not been polluted: for from my youth up even till now have I not eaten of that which dieth of itself, or is torn in pieces; neither came there abominable flesh into my mouth;'"
A cutting off from a group:–"Therefore every one that eats it shall bear his iniquity, because he has profaned the hallowed thing of the LORD: and that soul shall be cut off from among his people" (Leviticus 19: 8);
An imprisonment:–"Free my soul from prison that I may praise Your name" (Psalm 142: 7).
Double-Mindedness.–"A double minded man is unstable in all his ways" (James 1: 8).
Sometimes, the soul can be so badly fragmented as to result in severe mental illness.
God designed the spirit and the soul to communicate with each other. Because of the fall of Adam and Eve, this line of communication was severed. So, before we are born again, the spirit and the soul are separated from each other. But when we are born again, the communication between the spirit and the soul is restored.
"Sometimes, the soul can be so badly fragmented as to result in severe mental illness."
The soul, however, is not saved when we are born again in the same way that the spirit is saved. When we are born again, we are given a new spirit that is perfect, but we are not given a new soul. The soul still suffers the vestiges of Satan's attacks upon it and must be renewed by the Word of God (Romans 12: 2). These vestiges often require deliverance ministry in order to be completely removed. Deliverance severs communication between the demonic realm and the soul and results in the soul's restoration to wholeness by the power of God.
In addition to wrongs that are done to us, our own sin greatly damages our souls. Peter wrote this: Dear friends, I warn you as 'temporary residents and foreigners' to keep away from worldly desires that wage war against your very souls" (1 Peter 2: 11). Sexual sin, especially, has grave and deleterious effects on the soul (See my post titled "Sex and Soul Ties").
How the Soul Is Fragmented
1–Involvement in witchcraft. Witchcraft opens the door to soul fragmentation. Any time a demon is allowed to gain control over the soul, fragmentation and bondage occur. Note Ezekiel 13: 20: "Therefore, this is what the Lord GOD says: 'See, I am against the magic charms with which you ensnare souls like birds, and I will tear them from your arms. I will free the souls you have ensnared.'"
2–Abuse, physical or verbal. Abuse can cause some of the worst kinds of soul fragmentation. When a soul is severely fragmented, it can result in what psychiatrists call "multiple personality disorder." Years ago, I went with a team from my church to minister at a local mental institution. My heart grieved as I saw that many of the patients there suffered from multiple personality disorder and other types of soul fragmentation, such as schizophrenia and bipolar disorder. They lived in another world mentally and had been severed from truth.
Self-abuse, in the form of drug addiction, alcoholism, gluttony, Satanic music, participation in New Age practices and in false religions, also severely fragments the soul.
Soul fragmentation as expressed in mental disorders often does not respond to therapy and medication because such modalities do not address the real issue: demonic infiltration, oppression, and even possession. These can be dealt with only by the power of Jesus Christ administered through Christ-Followers trained in deliverance ministry.
3–Making vows to false gods or to occult or Satanic organizations of any kind; for example, the Masons or the Rosicrucians. Making such vows imprisons the soul and ties it to the organization or false god to which the vow was made.
If you think you are suffering from soul sickness, there is hope for you! In my next and last post on soul sickness, I will discuss alters, which are similar to fragments but more severe than fragments. We will also discuss the wonderful news that your soul can be fully restored by the power and blood of Jesus Christ, our Savior and Lord! Don't miss this last post of the series!
My Prayer for Us Today: "Father, we come to You in the Name of Jesus, thanking You for Your mercy and grace. We receive Your healing power to restore our souls. What Satan meant for evil, we trust You to turn to our good. We trust that You will take our 'mess' and turn it into our 'message.' In Jesus' name. so be it!"
Now, it's YOUR turn: Are you beginning to see that your sickness may be due to diseases in your soul? If so, you are experiencing a revelation from God because he deeply loves you. Please leave your valued comment in the box below.
NOTE: If you think you are in need of deliverance ministry, please write to me at info@maryanndiorio.com. I will be happy to pray for you.

TWEETABLE: "THE SOUL ROOTS OF SICKNESS-Part Three" by Dr. MaryAnn Diorio @DrMaryAnnDiorio (CLICK TO TWEET).

To be sure you don't miss any of my future blog posts, you may wish to subscribe to Matters of the Heart. CLICK HERE.
____________________________________________
____________________________________________
Check out my You-Tube series, YOU WERE MADE FOR GREATNESS!, based on my popular book by the same title.
____________________________________________________________________
Need a break? Read my latest short story, "Fire-Engine Love." Only $0.99.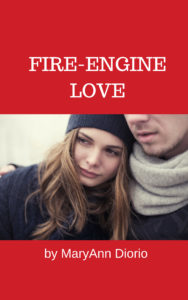 Tammie Burke is expecting her second child. But when her husband is suddenly taken from her, Tammie faces the fear of having to raise their two children alone. Will her faith in God help her to put her life back together?
____________________________________________________________________
Learn how Don Franco overcame pride in The Italian Chronicles Trilogy.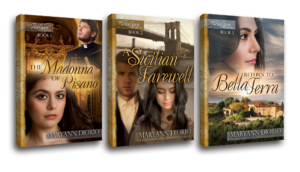 For additional encouragement, check out my podcasts at the following links:
___________________________________________
Copyright 2018 by Dr. MaryAnn Diorio. All Rights Reserved. This article may not be published or printed in any form whatsoever without the written permission of Dr. MaryAnn Diorio. You may contact her at info@maryanndiorio.com to request permission.
Amazon.com Required Disclosure: MaryAnn Diorio is a participant in the Amazon Services LLC Associates Program, an affiliate advertising program designed to provide a means for sites to earn advertising fees by advertising and linking to Amazon.com.
Disclaimer: This site uses cookies. Your continued use of this site constitutes your consent to our use of cookies.