"Guard your heart above all else, for it determines
the course of your life." ~ Proverbs 4:23
"Matters of the Heart" is a weekly blog that deals with the deepest issues of the human heart, the issues we all face but sometimes don't want to talk about. The heart is the programming center of our lives. What is programmed into our heart will affect every area of our lives. Learn how to examine your heart and how to program your heart for success.
AN INVITATION TO YOU: To follow this blog, click here.
________________________________________________
Years ago, shortly after college, I made a career decision that I later came to regret. At the time, I had not been born again, and I didn't know enough to pray and ask God for direction before making a decision. Also, I had no clue God had a plan for my life far different from my own plan for my life.
Over the subsequent years, that career decision filled me with regret. When I finally accepted Christ as my Savior, He began working on my heart to show me that the decision I had made would redound to my benefit. Indeed, now nearly half a century later, I can say that what I thought was a wrong decision did, indeed, redound to my great good.
How?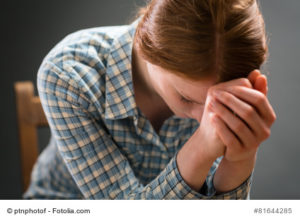 1–That seemingly wrong decision set me on a path that eventually led me to an encounter with Christ.
2–That seemingly wrong decision resulted in my marrying my wonderful husband of almost 49 years.
3–That seemingly wrong decision moved me into God's true calling for my life–to write for Him.
What about you? Is there something in your life you regret? A sin? A decision? A lost opportunity? No matter what you wish you hadn't done or hadn't said, or had done and had said, when you turn to Jesus–in repentance, if necessary–He will bring good out of your regret.
Regret is a form of grief, and like all grief, it needs to be resolved in order for life to go on as God meant it to go on. But remember this: Jesus took our griefs. In Isaiah 53: 4, we read this: "Surely he hath borne our griefs, and carried our sorrows: yet we did esteem him stricken, smitten of God, and afflicted." So give your regret to Jesus and receive His joy in exchange.
The Apostle Paul had much to regret. Before encountering Christ, He murdered Christians. Yet, Paul said this about his life: I focus on this one thing: Forgetting the past and looking forward to what lies ahead" Philippians 3: 13.
"And we know that God causes everything to work together

for the good of those who love God and are called according to his purpose for them." – Romans 8: 28
Let's follow Paul's example and choose to forget the past and to look forward to what lies ahead. For those who are in Christ, what lies ahead can only be for our good.
My Prayer for You Today: Lord Jesus, I ask You to comfort all those suffering from regret. Give them revelation knowledge that, in Your mercy and grace, You will cause everything that has blighted their past to work for their good because they love You and are called according to Your purpose. Amen.
Now, it's YOUR turn: Have you experienced regret over something in your past? If so, how have you dealt with it?
TWEETABLE: "IS REGRET STEALING YOUR JOY?" by Dr. MaryAnn Diorio @DrMaryAnnDiorio (CLICK TO TWEET).

To be sure you don't miss any of my future blog posts, you may wish to subscribe to Matters of the Heart. CLICK HERE.
____________________________________________
____________________________________________
Check out my You-Tube series, YOU WERE MADE FOR GREATNESS!, based on my popular book by the same title.
____________________________________________________________________
SOON TO BE RELEASED! STAY TUNED!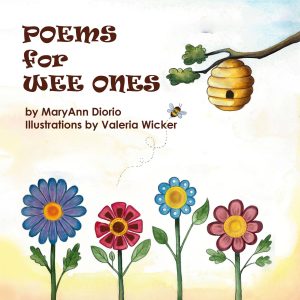 ____________________________________________________________________
Need a break? Read my latest short story, "Fire-Engine Love." Only $1.99!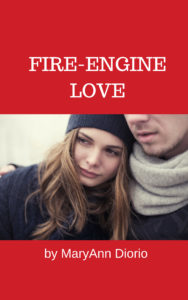 Tammie Burke is expecting her second child. But when her husband is suddenly taken from her, Tammie faces the fear of having to raise their two children alone. Will her faith in God help her to put her life back together?
____________________________________________________________________
THE ITALIAN CHRONICLES TRILOGY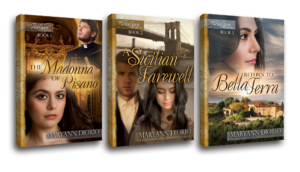 For additional encouragement, check out my podcasts at the following links:
___________________________________________
Copyright 2018 by Dr. MaryAnn Diorio. All Rights Reserved. This article may not be published or printed in any form whatsoever without the written permission of Dr. MaryAnn Diorio. You may contact her at info@maryanndiorio.com to request permission.
Amazon.com Required Disclosure: MaryAnn Diorio is a participant in the Amazon Services LLC Associates Program, an affiliate advertising program designed to provide a means for sites to earn advertising fees by advertising and linking to Amazon.com.
Disclaimer: This site uses cookies. Your continued use of this site constitutes your consent to our use of cookies.
SaveSave
SaveSave
SaveSave
SaveSave
SaveSave
SaveSave
SaveSave
SaveSave
SaveSave
SaveSave
SaveSave
SaveSave
SaveSave
SaveSave
SaveSave
SaveSave
SaveSave
SaveSave
SaveSave
SaveSaveSaveSave
SaveSave
SaveSave
SaveSave
SaveSave
SaveSave
SaveSave
SaveSave
SaveSave
SaveSave