"Guard your heart above all else, for it determines
the course of your life." ~ Proverbs 4:23
"Matters of the Heart" is a weekly blog that deals with the deepest issues of the human heart, the issues we all face but sometimes don't want to talk about. The heart is the programming center of our lives. What is programmed into our heart will affect every area of our lives. Learn how to examine your heart and how to program your heart for success.
AN INVITATION TO YOU: To follow this blog, click here.
________________________________________________
FEAR and FAITH. The two don't mix. Either fear will prevail and drive out faith, or faith will prevail and drive out fear. Which scenario transpires is entirely up to you.

Fear is faith in the devil. It is trusting his lies more than trusting God's truth. Fear is evil and dangerous and will get us nothing from the Kingdom of God.
Fear attracts to itself what it fears. Take a look at what Job said: "What I always feared has happened to me. What I dreaded has come true" (Job 3: 25 NLT).
What are you fearing today? Whatever it is, if it is anything other than the healthful fear or reverence of God, it is a lie from the enemy. By believing that lie, you will bring it to pass. So stop believing Satan's lie and start believing God's truth.
What is faith and why do you need it?
Believing God's truth is called faith. The Bible tells us in Hebrews 11: 1 that faith is "the substance of things hoped for, the evidence of things not seen." What does this mean?
The New Century translation (NCV) says it like this: "Faith means being sure of the things we hope for and knowing that something is real even if we do not see it."
The Kingdom of God is real even if we do not see it. The blessings God has provided for us in His Kingdom are real even if we do not see them. Faith is what brings the blessings of God from the spiritual realm into the earthly realm where we live.
So, in summary:
___Fear attracts to itself what it fears.
___Faith attracts to itself what it believes.
Faith is what brings the blessings of God from the spiritual realm
into the earthly realm where we live.
Faith is the currency of God's Kingdom. In other words, it is the medium of exchange whereby we bring what we need from God's Kingdom into our everyday lives. Without faith, not only can we not receive what Jesus died to give us, but, worst of all, we cannot please God (Hebrews 11: 6).
Do you need something from God today? Then believe His Word and receive what He has already provided for you through the Cross. How do you receive? By believing!
You might be thinking, Great! I'm having a hard time believing. So, what am I to do?
May I suggest that you don't have a faith problem; you have a trust problem. For whatever reason, you don't trust God's character because you don't know Him well enough.
So, what can you do?
Simple. Get to know God better through His Word. The more you get to know Him–the more you will learn that He is perfectly trustworthy. The more you discover that He is perfectly trustworthy, the more your faith in what He has spoken will grow.
Scripture says this in Romans 10: 17 NLT: "So faith comes from hearing, that is, hearing the Good News about Christ." The more you hear the Good News about Christ–aka God's Word–the more your faith in it will increase. So, listen to God's Word continually. Read it. Study it. Memorize it. Speak it aloud into the challenging situations you face. God's Word will NEVER fail.
One great way to hear God's Word is to fall asleep listening to it. This is what I do. I fall asleep at night listening to CDs of the Bible. As I sleep, the Word gets into my spirit and builds my faith.
Remember this: Faith is the result of knowing God and knowing that He is perfectly trustworthy. The more you get to know God, the more you will trust Him.
My Prayer for You Today: Lord Jesus, as we build our faith by listening to Your Word, we ask that You would reveal Yourself to us in deeper ways so that we can drive out fear in Your Name and trust You more and more. Amen.
Now, it's YOUR turn: Do you struggle with fear? If so, how have you dealt with it?
TWEETABLE: "IS FEAR QUENCHING YOUR FAITH?" by Dr. MaryAnn Diorio @DrMaryAnnDiorio (CLICK TO TWEET).

To be sure you don't miss any of my future blog posts, you may wish to subscribe to Matters of the Heart. CLICK HERE.
____________________________________________
____________________________________________
Check out my You-Tube series, YOU WERE MADE FOR GREATNESS!, based on my popular book by the same title.
____________________________________________________________________
SOON TO BE RELEASED! STAY TUNED!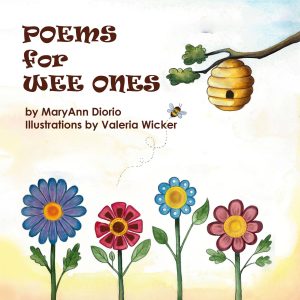 ____________________________________________________________________
Need a break? Read my latest short story, "Fire-Engine Love." Only $1.99!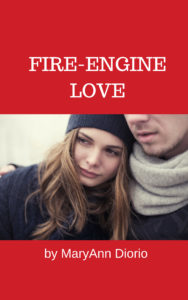 Tammie Burke is expecting her second child. But when her husband is suddenly taken from her, Tammie faces the fear of having to raise their two children alone. Will her faith in God help her to put her life back together?
____________________________________________________________________
THE ITALIAN CHRONICLES TRILOGY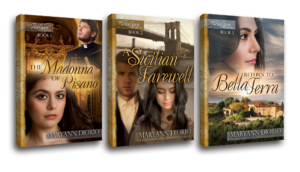 For additional encouragement, check out my podcasts at the following links:
___________________________________________
Copyright 2018 by Dr. MaryAnn Diorio. All Rights Reserved. This article may not be published or printed in any form whatsoever without the written permission of Dr. MaryAnn Diorio. You may contact her at info@maryanndiorio.com to request permission.
Amazon.com Required Disclosure: MaryAnn Diorio is a participant in the Amazon Services LLC Associates Program, an affiliate advertising program designed to provide a means for sites to earn advertising fees by advertising and linking to Amazon.com.
Disclaimer: This site uses cookies. Your continued use of this site constitutes your consent to our use of cookies.
SaveSave
SaveSave
SaveSave
SaveSave
SaveSave
SaveSave
SaveSave
SaveSave
SaveSave
SaveSave
SaveSave
SaveSave
SaveSave
SaveSave
SaveSave
SaveSave
SaveSave
SaveSave
SaveSave
SaveSaveSaveSave
SaveSave
SaveSave
SaveSave
SaveSave
SaveSave
SaveSave
SaveSave
SaveSave
SaveSave