"Guard your heart above all else, for it determines
the course of your life." ~ Proverbs 4:23
"Matters of the Heart" is a weekly blog that deals with the deepest issues of the human heart, the issues we all face but sometimes don't want to talk about. The heart is the programming center of our lives. What is programmed into our heart will affect every area of our lives. Learn how to examine your heart and how to program your heart for success.
AN INVITATION TO YOU: To follow this blog, click here.
________________________________________________
The Apostle Peter gives us an extremely important warning in his first letter to the scattered believers: "Stay alert! Watch out for your great enemy, the devil. He prowls around like a roaring lion, looking for someone to devour" (1 Peter 5: 8 NLT).
One of Satan's chief weapons for devouring us is by devouring our time. This demonic device is called distraction and is a very subtle trap of which we are often not aware until we fall into it.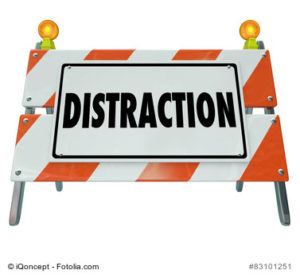 What is distraction? The Merriam-Webster Dictionary defines it as follows: "an object that directs one's attention away from something else." So, in our case, a demonic distraction is anything that directs our attention away from God.
So, how do we handle demonic distractions when they present themselves?

1. We must be on the alert for them. Unless we look out for instances of distraction, we won't recognize this demonic device.
2. We must not be surprised by them. Demonic distractions will come. We can be certain of that. So when they do come, we should not be surprised nor dismayed.

3. We must attack them head-on. The question is how?
Here are some strategies I have used when facing demonic distractions:
1. I put God first in my life. I do this by starting and ending my day with Him, by spending time in prayer and worship as I begin my day, by asking His direction for the day, and by talking with Him throughout the day to make sure I am staying on track.
2. I remain sensitive to Holy Spirit's leading. Sometimes what looks like a demonic distraction can really be the voice of God saying that He wants us to put aside what we are doing at the moment to minister to someone in need. Be careful, however, because Satan can try to confuse us in this area. Sometimes when an opportunity to minister presents itself, it is not from God but is, in reality, a demonic distraction. How can we know the difference? By staying close to Jesus and communing constantly with Him.

"A demonic distraction is anything that directs one's attention away from God."
Here is an an example of what I mean. When I first heard God's call to write, I was involved in several ministries at my church that were all good ministries. But they were not the ministries that God had assigned to me. God had called me to write for Him. Yet, Satan tried to use those good ministries to keep me from my God-assigned ministry. When I realized what was happening, I resigned from those church ministries.
So, in order to handle demonic distractions, we must know what God wants us to do for Him and then focus on that. When we know our God-given priorities, we will recognize distractions that come against those priorities. And when we recognize demonic distractions, we will be able to resist them.
One final caution: Most demonic distractions come in the form of something good–like a ministry, a needy friend who depends on you to be pumped up, or a request to serve as director of an activity, etc., etc., etc. When you are sure of what God wants you to do, you won't fall for what someone else other than God wants you to do.
My Prayer for You Today: Lord Jesus, as we seek You first, help us to recognize demonic distractions so that we will stay focused on You and on what You have called us to do. In Your Name we pray. So be it!
Now, it's YOUR turn: Are you plagued with distractions that keep you from focusing on God? If so, how do you handle them?
TWEETABLE: "HOW TO HANDLE DEMONIC DISTRACTIONS" by Dr. MaryAnn Diorio @DrMaryAnnDiorio (CLICK TO TWEET).

To be sure you don't miss any of my future blog posts, you may wish to subscribe to Matters of the Heart. CLICK HERE.
____________________________________________
____________________________________________
Check out my You-Tube series, YOU WERE MADE FOR GREATNESS!, based on my popular book by the same title.
____________________________________________________________________
AVAILABLE FOR PRE-ORDER NOW!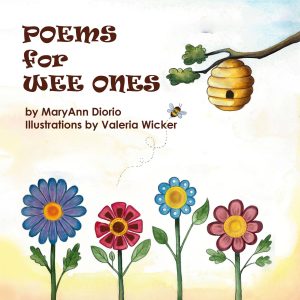 HARDCOVER
SOFTCOVER
____________________________________________________________________
Need a break? Read my latest short story, "Fire-Engine Love." Only $1.99!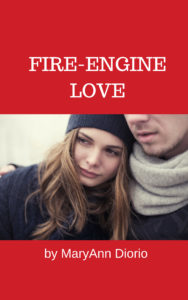 Tammie Burke is expecting her second child. But when her husband is suddenly taken from her, Tammie faces the fear of having to raise their two children alone. Will her faith in God help her to put her life back together?
____________________________________________________________________
THE ITALIAN CHRONICLES TRILOGY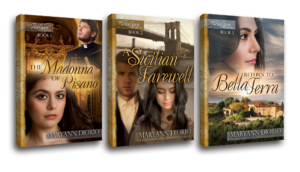 For additional encouragement, check out my podcasts at the following links:
___________________________________________
Copyright 2018 by Dr. MaryAnn Diorio. All Rights Reserved. This article may not be published or printed in any form whatsoever without the written permission of Dr. MaryAnn Diorio. You may contact her at info@maryanndiorio.com to request permission.
Amazon.com Required Disclosure: MaryAnn Diorio is a participant in the Amazon Services LLC Associates Program, an affiliate advertising program designed to provide a means for sites to earn advertising fees by advertising and linking to Amazon.com.
Disclaimer: This site uses cookies. Your continued use of this site constitutes your consent to our use of cookies.