"Guard your heart above all else, for it determines
the course of your life." ~ Proverbs 4:23
"Matters of the Heart" is a weekly blog that deals with the deepest issues of the human heart, the issues we all face but sometimes don't want to talk about. The heart is the programming center of our lives. What is programmed into our heart will affect every area of our lives. Learn how to examine your heart and how to program your heart for success.
AN INVITATION TO YOU: To follow this blog, click here.
________________________________________________
You don't have to be a rocket scientist, as the expression goes, to realize that the world has gone crazy. For those of us who remember the 20th century, we know it has REALLY gone crazy.
Why?
Although the world no longer seems to make any sense, the reasons for its insanity make a lot of sense. Let's take at look at two of them and how we can use them as stabilizers to keep ourselves from fear and deception: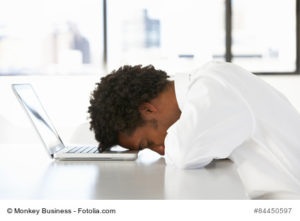 Two Reasons for the World's Insanity
1–The Bible prophesies that the world would go insane shortly before the return of Christ. Paul wrote in Romans 1: 28 that people would turn from God, resulting in the loss of their ability to think straight: "Since they thought it foolish to acknowledge God, he abandoned them to their foolish thinking and let them do things that should never be done."
Since God is truth, when we turn from Him we turn from truth, and when we turn from truth, we end up in deception. Deception is the failure to discern truth from falsehood. Deception is saying good is evil and evil is good (Isaiah 5: 20). This is where our world stands today. It can no longer discern truth from deception.
2–Just as a woman's contractions increase in intensity before her baby is born, so are the earth's contractions increasing in intensity before the birth of God's Kingdom. Jesus is about to return to snatch away His Bride in a stunning event called the Rapture. Then, seven years later, after the Great Tribulation, He will return to set up His earthly reign of one thousand years, a time period called the Millennium.
The insanity occurring round us is a clear sign that what God's Word prophesied is about to happen. We are in the contractions of labor, and the contractions are increasing in intensity and frequency. These contractions include not only the increasing violence in the world, but also the growing number of earthquakes, volcanic eruptions, and unprecedented storms.
So, what are we to do?
First of all, we are to get right with God. Only those who have accepted Christ as Savior and Lord will be rescued from the Great Tribulation that is about to come upon the world. If you have not accepted Jesus Christ as your Savior and Lord, I urge you to do so right now. Repent of your sin, ask God's forgiveness, and invite Jesus into your life. Click here to pray a prayer to be born again.
Second, we are to look up (Luke 21: 28)! Jesus is about to return to rescue us from this world that has become a cesspool of corruption. We are to keep our eyes focused on Heaven where soon we will see our Lord when He sounds the blast of the shofar, the trumpet sound calling us home.
When we look up, the insanity going on around us will diminish to its true perspective. Then, and only then, will we be able to stay sane in an insane world.
My Prayer for You Today: Lord Jesus, as we face the increasing insanity of the world around us, help us to keep looking up and focusing our eyes on You. In Your Name, we pray. Amen.
Now, it's YOUR turn: How have you stayed sane in this insane world? Please share your insights in the Comments box below. Thank you!
TWEETABLE: "HOW TO STAY SANE IN AN INSANE WORLD" by Dr. MaryAnn Diorio @DrMaryAnnDiorio (CLICK TO TWEET).

To be sure you don't miss any of my future blog posts, you may wish to subscribe to Matters of the Heart. CLICK HERE.
____________________________________________
____________________________________________
Check out my You-Tube series, YOU WERE MADE FOR GREATNESS!, based on my popular book by the same title.
____________________________________________________________________
AVAILABLE FOR ORDER NOW!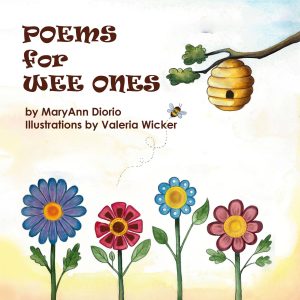 HARDCOVER
SOFTCOVER
____________________________________________________________________
Need a break? Read my latest short story, "Fire-Engine Love." Only $1.99!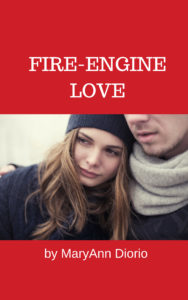 Tammie Burke is expecting her second child. But when her husband is suddenly taken from her, Tammie faces the fear of having to raise their two children alone. Will her faith in God help her to put her life back together?
____________________________________________________________________
THE ITALIAN CHRONICLES TRILOGY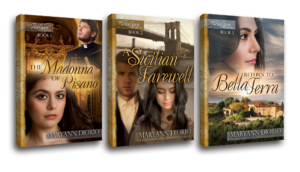 For additional encouragement, check out my podcasts at the following links:
___________________________________________
Copyright 2018 by Dr. MaryAnn Diorio. All Rights Reserved. This article may not be published or printed in any form whatsoever without the written permission of Dr. MaryAnn Diorio. You may contact her at info@maryanndiorio.com to request permission.
Amazon.com Required Disclosure: MaryAnn Diorio is a participant in the Amazon Services LLC Associates Program, an affiliate advertising program designed to provide a means for sites to earn advertising fees by advertising and linking to Amazon.com.
Disclaimer: This site uses cookies. Your continued use of this site constitutes your consent to our use of cookies.