"Guard your heart above all else, for it determines
the course of your life." ~ Proverbs 4:23
"Matters of the Heart" is a weekly blog that deals with the deepest issues of the human heart, the issues we all face but sometimes don't want to talk about. The heart is the programming center of our lives. What is programmed into our heart will affect every area of our lives. Learn how to examine your heart and how to program your heart for success.
AN INVITATION TO YOU: To follow this blog, click here.
________________________________________________
A new heresy has infiltrated the Church. I call it "outcome-based theology."
What is outcome-based theology?
Simply put, it is a false theological position that states that the truth of Scripture depends on the results we get when we pray.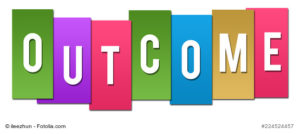 For example, if I pray for healing and I don't get healed, then something is wrong with the Bible. Perhaps healing is not for today. Perhaps God doesn't want everyone to be healed. Perhaps God has specific qualifications for healing.
Perhaps. Perhaps. Perhaps.
Outcome-based theology is but another instance of Satan's original question to Eve: Did God really say? (Genesis 3: 1).
Well, yes! God DID really say! And we would do well to take at face value what He said and believe it!
For instance, God said this about healing:
___"By the stripes of Jesus you were healed" (1 Peter 2: 24). WERE healed. We are ALREADY healed!
___"Praise the Lord, my soul, and forget not all his benefits—who forgives all your sins and heals all your diseases…." (Psalm 103: 2-3). ALL our diseases. Not SOME, but ALL!
___"As the sun went down that evening, people throughout the village brought sick family members to Jesus. No matter what their diseases were, the touch of his hand healed every one" (Luke 4: 40). Jesus healed EVERY ONE!
God says what He means and means what He says. If we are not receiving what God has already given us through Christ, then the problem is on our end, not His!
If we are not experiencing the blessings God promised us in the Atonement, then we need to ask Holy Spirit to reveal to us the true reason. Maybe it has to do with a lack of knowledge (Hosea 4: 6). Maybe it has to do with a misunderstanding we have of a particular Bible verse. Worst of all, maybe it has to do with our doubt and unbelief.
"God is not a man, so he does not lie" (Numbers 23: 19). He says what He means and means what He says. It is high time we believe Him.
Outcome-based theology makes man the final authority for Scriptural truth. It exalts man's reason over God's Word.
In short, outcome-based theology makes man God.
Outcome-based theology is the result of false teaching. I urge you to examine everything you hear from the pulpit, everything you hear on TV or the radio, and everything you read. Measure it by the Word of God. If it does not agree with God's Word, it is a lie.
Remember this truth: God's Word is our final authority, no matter what we feel or think, and no matter what anyone else feels or thinks or says.
Prayer for Today: Lord God, keep us from the deception of outcome-based theology. Keep us from all deception. In Jesus' Name I pray. Amen.
Now, it's YOUR turn: Are you guilty of outcome-based theology? If so, repent and believe God. Please share your insights in the Comments box below. Thank you!
TWEETABLE: "Beware of Outcome-Based Theology?" by Dr. MaryAnn Diorio @DrMaryAnnDiorio (CLICK TO TWEET).

To be sure you don't miss any of my future blog posts, you may wish to subscribe to Matters of the Heart. CLICK HERE.
____________________________________________
____________________________________________
Check out my You-Tube series, YOU WERE MADE FOR GREATNESS!, based on my popular book by the same title.
____________________________________________________________________
AVAILABLE FOR ORDER NOW!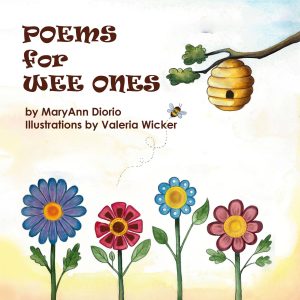 HARDCOVER
SOFTCOVER
E-BOOK
____________________________________________________________________
NOW AVAILABLE!
THE ITALIAN CHRONICLES: The Complete Trilogy
in a single e-book!
Save almost $4.00 over the purchase price
of the three individual novels.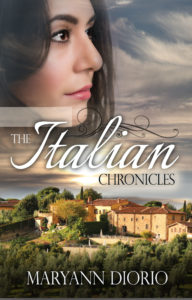 _______________________________________________
Need a break? Read my latest short story, "Fire-Engine Love." Only $1.99!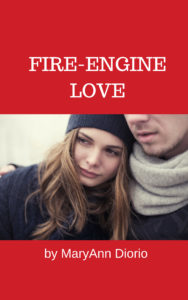 Tammie Burke is expecting her second child. But when her husband is suddenly taken from her, Tammie faces the fear of having to raise their two children alone. Will her faith in God help her to put her life back together?
____________________________________________________________________
THE ITALIAN CHRONICLES TRILOGY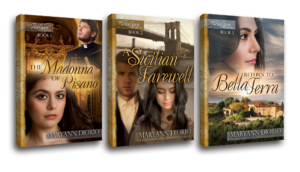 For additional encouragement, check out my podcasts at the following links:
___________________________________________
Copyright 2018 by Dr. MaryAnn Diorio. All Rights Reserved. This article may not be published or printed in any form whatsoever without the written permission of Dr. MaryAnn Diorio. You may contact her at info@maryanndiorio.com to request permission.
Amazon.com Required Disclosure: MaryAnn Diorio is a participant in the Amazon Services LLC Associates Program, an affiliate advertising program designed to provide a means for sites to earn advertising fees by advertising and linking to Amazon.com.
Disclaimer: This site uses cookies. Your continued use of this site constitutes your consent to our use of cookies.