"Guard your heart above all else, for it determines
the course of your life." ~ Proverbs 4:23
"Matters of the Heart" is a weekly blog that deals with the deepest issues of the human heart, the issues we all face but sometimes don't want to talk about. The heart is the programming center of our lives. What is programmed into our heart will affect every area of our lives. Learn how to examine your heart and how to program your heart for success.
AN INVITATION TO YOU: To follow this blog, click here.
________________________________________________
Are you being squeezed by the python spirit? How can you know?

What is the python spirit?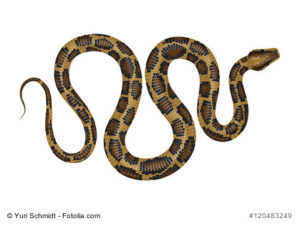 The python spirit is a demonic evil spirit that tries to squeeze the life of Christ out of His saints by distracting them from study of the Word, from prayer, and from worship. Like the python that coils itself around the body of its victim to destroy it, so the python spirit coils itself around the soul of the saint to choke out its connection to God. The python spirit seeks to stifle the breath of the Holy Spirit and to cut off our prayer life, which is our lifeline to God.
We first encounter the python spirit in Acts 16: 16. In this chapter, the Apostle Paul is being harassed by a young slave girl with a spirit of divination. She has the ability to foretell the future and is earning lots of money for her masters. When Paul finally commands the spirit of divination to come out of her, she loses her power to predict the future and makes her masters angry because she can no longer make them rich.
The word divination in this verse comes from the Greek word Πύθων, or puthon, which means python. Hence, the name of the spirit. The python spirit's agenda is to make us ineffective in the Kingdom of God. The python spirit's ultimate goal is to stop us from being and doing what God has purposed for us.
Some Characteristics of the Python Spirit
Following are some possible indicators that one is being squeezed by the python spirit:

___A great desire to flatter others for approval. Those who are people-pleasers, who are starving for affirmation, are most susceptible to the python spirit. We must be so rooted in God's acceptance of us that we do not look to others to affirm us.
___Wanting to be at the center of attention. The young girl in Acts 16: 16 followed Paul for "many days," continually harassing him. A person with a python spirit continually tries to put himself or herself in the limelight.
___Wanting to prove one's importance. The young girl directed her harassment to Paul and Silas who were leaders in the early Church. Those who try to gain status by seeking out people in high positions may be victims of the python spirit.
___Selling spiritual gifts. For example, a person with a python spirit may charge people to give them a word of prophecy. Ths is evil.
How Does the Python Spirit Operate?
___The python spirit tries to squeeze the spiritual life out of us the way the natural python literally squeezes the life out of its victim.
___The python spirit tries to hinder our ability to worship God.
___The python spirit tries to mess up our finances and keep us in financial bondage.
___The python spirit tries to draw us into isolation and alienation from others.
___The python spirit tries to keep us from reading God's Word by distracting us, making us feel tired, and even causing us to fall asleep while reading God's Word.
___The python spirit tries to keep us from praying.
___The python spirit tries to destroy our hope and thwart God's destiny in our lives.
Signs of Victimization by the Python Spirit ___Continual fatigue or sluggishness
___Continual struggling without ever conquering or overcoming
___Lack of ambition
___Difficulty focusing
___Weariness
___Feeling powerless to overcome
___Apathy or depression; suicidal thoughts
___Difficulty praying and worshipping God
___Hopelessness
Now, just because one may be experiencing the symptoms listed above does not mean that one is a victim of the python spirit. We must be discerning and ask Holy Spirit to show us what is going on if and when we experience any of the above-mentioned symptoms.
Prayer for Today: Lord God, we thank You that through Christ, we have authority and power over every evil spirit. Grant us discernment to know what, if any, evil spirits are operating in our lives so that we may cast them out in Your Mighty Name. Amen.
Now, it's YOUR turn: Please share your questions and insights in the Comments box below. Thank you!
TWEETABLE: "Are You Being Squeezed by the Python Spirit?" by Dr. MaryAnn Diorio @DrMaryAnnDiorio (CLICK TO TWEET).

To be sure you don't miss any of my future blog posts, you may wish to subscribe to Matters of the Heart. CLICK HERE.
____________________________________________
____________________________________________
Check out my You-Tube series, YOU WERE MADE FOR GREATNESS!, based on my popular book by the same title.
____________________________________________________________________
AVAILABLE FOR ORDER NOW!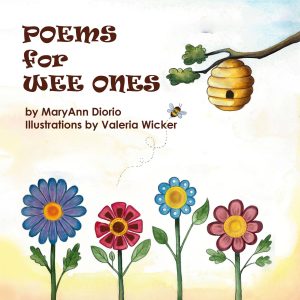 HARDCOVER
SOFTCOVER
E-BOOK
____________________________________________________________________
NOW AVAILABLE!
THE ITALIAN CHRONICLES: The Complete Trilogy
in a single e-book!
Save almost $4.00 over the purchase price
of the three individual novels.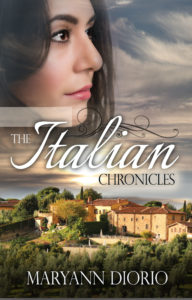 _______________________________________________
Need a break? Read my latest short story, "Fire-Engine Love." Only $1.99!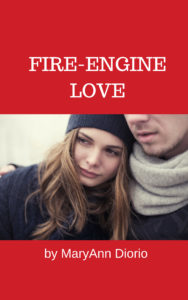 Tammie Burke is expecting her second child. But when her husband is suddenly taken from her, Tammie faces the fear of having to raise their two children alone. Will her faith in God help her to put her life back together?
____________________________________________________________________
THE ITALIAN CHRONICLES TRILOGY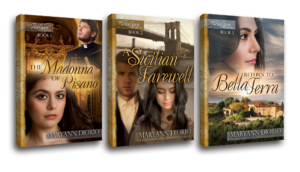 For additional encouragement, check out my podcasts at the following links:
___________________________________________
Copyright 2018 by Dr. MaryAnn Diorio. All Rights Reserved. This article may not be published or printed in any form whatsoever without the written permission of Dr. MaryAnn Diorio. You may contact her at info@maryanndiorio.com to request permission.
Amazon.com Required Disclosure: MaryAnn Diorio is a participant in the Amazon Services LLC Associates Program, an affiliate advertising program designed to provide a means for sites to earn advertising fees by advertising and linking to Amazon.com.
Disclaimer: This site uses cookies. Your continued use of this site constitutes your consent to our use of cookies.