Check out my 2018 Christmas Catalogue to Simply Your Christmas Shopping
"Guard your heart above all else, for it determines
the course of your life." ~ Proverbs 4:23
"Matters of the Heart" is a weekly blog that deals with the deepest issues of the human heart, the issues we all face but sometimes don't want to talk about. The heart is the programming center of our lives. What is programmed into our heart will affect every area of our lives. Learn how to examine your heart and how to program your heart for success.
AN INVITATION TO YOU: To follow this blog, click here.
If this blog has blessed you, please encourage your family and friends to subscribe as well. Thank you!

________________________________________________
Are you struggling with negative emotions that control you and keep you from experiencing joy and peace? Are you bogged down in negative behaviors that you can't seem to overcome? Are you feeling hopeless, powerless, and stuck? If so, you may be in bondage to mental strongholds.
What are mental strongholds?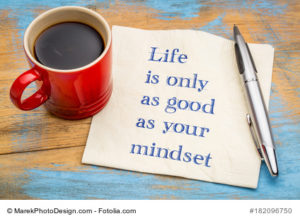 In his well-known book, Freedom from Fear, Dr. Neil Anderson describes mental strongholds as follows: "Strongholds are habit patterns of thought that have been burned into our minds over time or by the intensity of traumatic experiences. They are revealed in our personalities and greatly influence how we live and respond to life." *
The more negative events you have experienced in life, the more you may be suffering from mental strongholds. Those negative experiences shaped your perception and your thinking and carved pathways of response in you that may have become unhealthful. In other words, your experiences from the instant you were conceived have programmed you to perceive and respond to life based on those experiences.
For example, an infant or child who was repeatedly abused by his father will develop a stronghold of fear and mistrust that will, if not dealt with and healed by the power of God, last his entire lifetime. A child who was abandoned by a parent will develop a fear of abandonment and rejection that will, if not healed by the power of God, last an entire lifetime.
Mental strongholds manifest in a variety of ways, but usually as some form of fear. In psychological parlance, these are called "phobias" and are of many kinds and varieties.
Mental strongholds always result from believing a lie. When we identify the lie, renounce the lie, and replace it with the truth, the stronghold will be destroyed.
So, what should you do if you suspect you have a mental stronghold? Here are some. proven tips:
1__Pray and believe God's promise in Psalm 23: 3 that the Lord restores your soul. The mind is part of the soul, so when God restores your soul, He restores your mind as well.
2__Saturate yourself with the Word of God and learn who you are in Christ. Strongholds are always based on lies about our true identity. Studying the Word will give you a clear picture of your identity in Christ as a born-again believer.
3__Seek the wise counsel of a mature and trusted Christ-Follower. Such believers have themselves often been through the process of dealing with and destroying mental strongholds and can be of great help to you.
4__Seek the help of a professional Christian counselor. Avoid secular counselors who have no clue as to the primarily spiritual aspect of mental strongholds.
Bottom line, destroying a mental stronghold means changing our mindset from the world's way of thinking to God's way of thinking.
Remember this: Mental strongholds enter the soul when we believe a lie. The solution to tearing down a mental stronghold is to identify the lie, to repent of believing the lie, and to replace the lie with the truth. This is the reason the Word of God commands us in Romans 12: 2 to renew our minds.
Renewing our minds simply means replacing our thinking with God's thinking. Then, and only then, will we experience the perfect will of God for our lives, which is love, joy, and peace.
Now, it's YOUR turn: Please share your questions and insights in the Comments box below. Thank you!
TWEETABLE: "How to Destroy Mental Strongholds" by Dr. MaryAnn Diorio @DrMaryAnnDiorio (Click to Tweet)
_________________________________________________
Source cited: Freedom from Fear by Dr. Neil Anderson, p.35.
____________________________________________
To be sure you don't miss any of my future blog posts, you may wish to subscribe to Matters of the Heart. CLICK HERE.
____________________________________________
____________________________________________
Check out my You-Tube series, YOU WERE MADE FOR GREATNESS!, based on my popular book by the same title.
_______________________________________________
NOW AVAILABLE!
THE ITALIAN CHRONICLES: The Complete Trilogy
in a single e-book or print format.
Save almost $4.00 over the purchase price
of the three individual novels.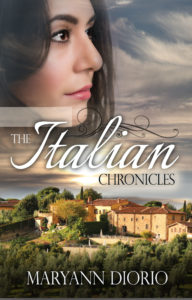 _______________________________________________
AVAILABLE FOR ORDER NOW!
_______________________________________________
Need a break? Read my latest short story, "Fire-Engine Love." Only $1.99!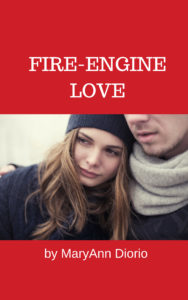 Tammie Burke is expecting her second child. But when her husband is suddenly taken from her, Tammie faces the fear of having to raise their two children alone. Will her faith in God help her to put her life back together?
_______________________________________________
THE ITALIAN CHRONICLES TRILOGY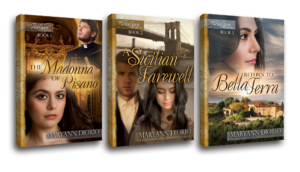 _______________________________________________
For additional encouragement, check out my podcasts at the following links:
___________________________________________
Copyright 2018 by Dr. MaryAnn Diorio. All Rights Reserved. This article may not be published or printed in any form whatsoever without the written permission of Dr. MaryAnn Diorio. You may contact her at info@maryanndiorio.com to request permission.
Amazon.com Required Disclosure: MaryAnn Diorio is a participant in the Amazon Services LLC Associates Program, an affiliate advertising program designed to provide a means for sites to earn advertising fees by advertising and linking to Amazon.com.
Disclaimer: This site uses cookies. Your continued use of this site constitutes your consent to our use of cookies.
SaveSave
SaveSave
SaveSave
SaveSave
SaveSave
SaveSave
SaveSave
SaveSave
SaveSave
SaveSave
SaveSave
SaveSave
SaveSave
SaveSave
SaveSave
SaveSaveSaveSave
SaveSave
SaveSave
SaveSave
SaveSaveSaveSave
SaveSave
SaveSave
SaveSave
SaveSave